Each musical installation here invites you to explore its distinct sound, material and vibration. These installations have been created with great care, so please treat them gently. A sensitive touch will allow you have a truly memorable auditory experience.
HUMMING STONE
---
The phenomenon of full body resonance. Hum into the cave and adjust your pitch up and down until you find full resonance. Feel the vibrations through your body.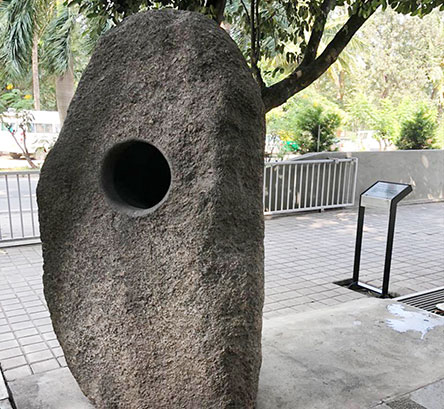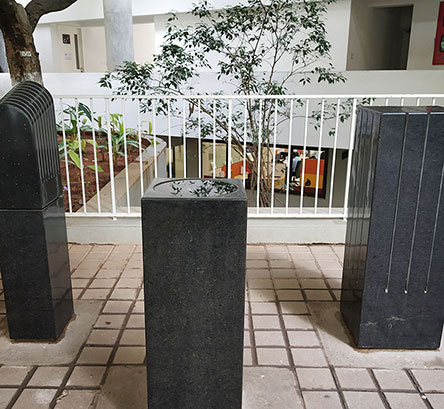 SINGING STONE
---
Even stones can vibrate. With wet hands, massage the grooves in the stone to feel and hear the vibrations.
STORM DRUM
---
The sound of a storm. Attached to a special membrane, the steel spring's movement transmits low range frequencies which are amplified to create unexpected sounds of elemental power.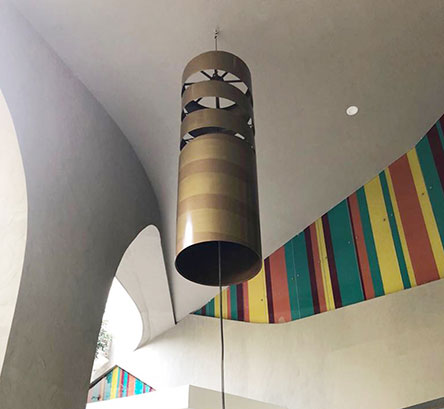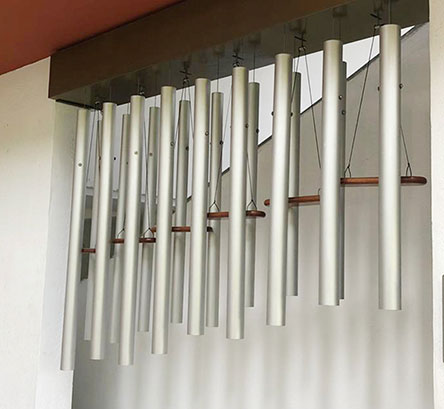 MELODY CHIME
---
A wind chime without wind Listen to the soothing sounds of a wind chime, in which electromechanics plays the role of the wind.
SOUND WAVE
---
A mallet-based instrument of diverse materials. Gently tap the bars with a mallet to discover different sounds and create your own tune.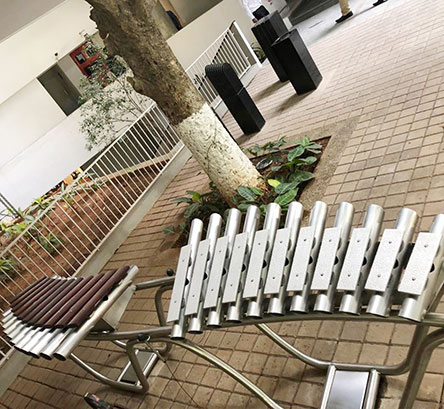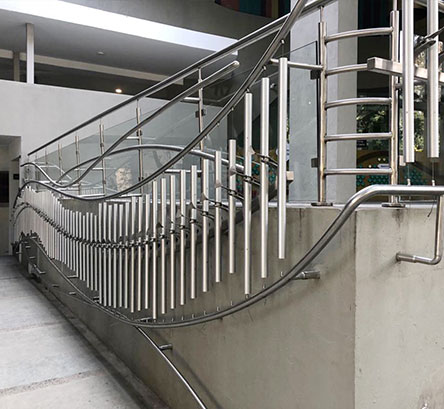 SOUND RAILING
---
A melodic path. Run your hand along the railing and listen to the sound patterns that emerge.
SPINNER CHIME
---
A vortex of sound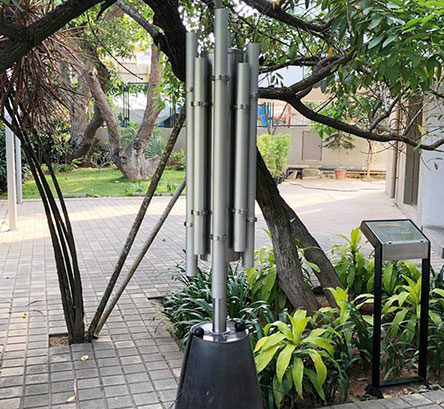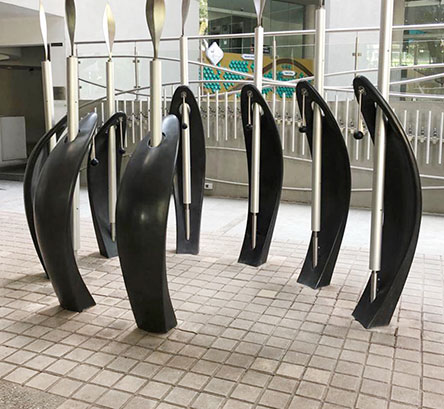 TUBULAR BELLS
---
The notes of the scale. Tap the tubes gently in succession and hear the progression of notes through the scale
FLOWER GONG
---
A flower of sound. Tap each petal with a mallet. Play this installation with others for a shared experience of pure tones.