Exploring rhythm as a shared language between India and UK
RhythmXChange is an international partnership between the Indian Music Experience Museum, Bangalore, and Manchester Museum, part of the University of Manchester. This is a collaborative, cross-cultural project that seeks to explore rhythm as a shared language between East and West. It is supported by the British Council as part of the India/UK-together season of culture.  
Four young people with musical skills from India and the UK have been selected to participate in an artistic development programme. Over a six-month period, starting in July 2022, the four mentors who have established musicians and music producers from India and the UK, have guided the young group of musicians to collaborate and develop a rhythm-based music collective, which they named JAVA (Joash Gill, Aditi B Prahlad, Vinthya Perinpanathan, Ashwin Mandoth). This mentoring programme culminates in youth-led international performances of the collective's evolving work at two on-site festivals at the Indian Music Experience Museum in Bangalore and Manchester Museum in the UK. 
India Festival, Indian Music Experience Museum, 25-27 November 2022

Manchester Festival, Manchester Museum, 17-19 March 2023
The idea of rhythm as a language dates back to antiquity. Vocal percussion traditions are found in both the East and the West but these traditions differ in terms of style, context, and performance technique. One of the aims of the project RhythmXChange is to understand how music traditions interact across borders. While this unique experience focuses on developing and giving autonomy to young musicians and growing their global networks, it also aims to create a collaborative cross-cultural artistic outcome.
The first phase of 'RhythmXChange' was held at the Indian Music Experience Museum in Bangalore between the 25th and 27th of November 2022, and on the 26th  RhythmXChange collective JAVA gave their debut public performance. The Festival at IME included Percussion-themed Museum Walkthroughs, enthralling performances by young artists from around the world, a rap battle, panel discussions, and a screening of 'Dollu', the National Award winner for Best Kannada Film.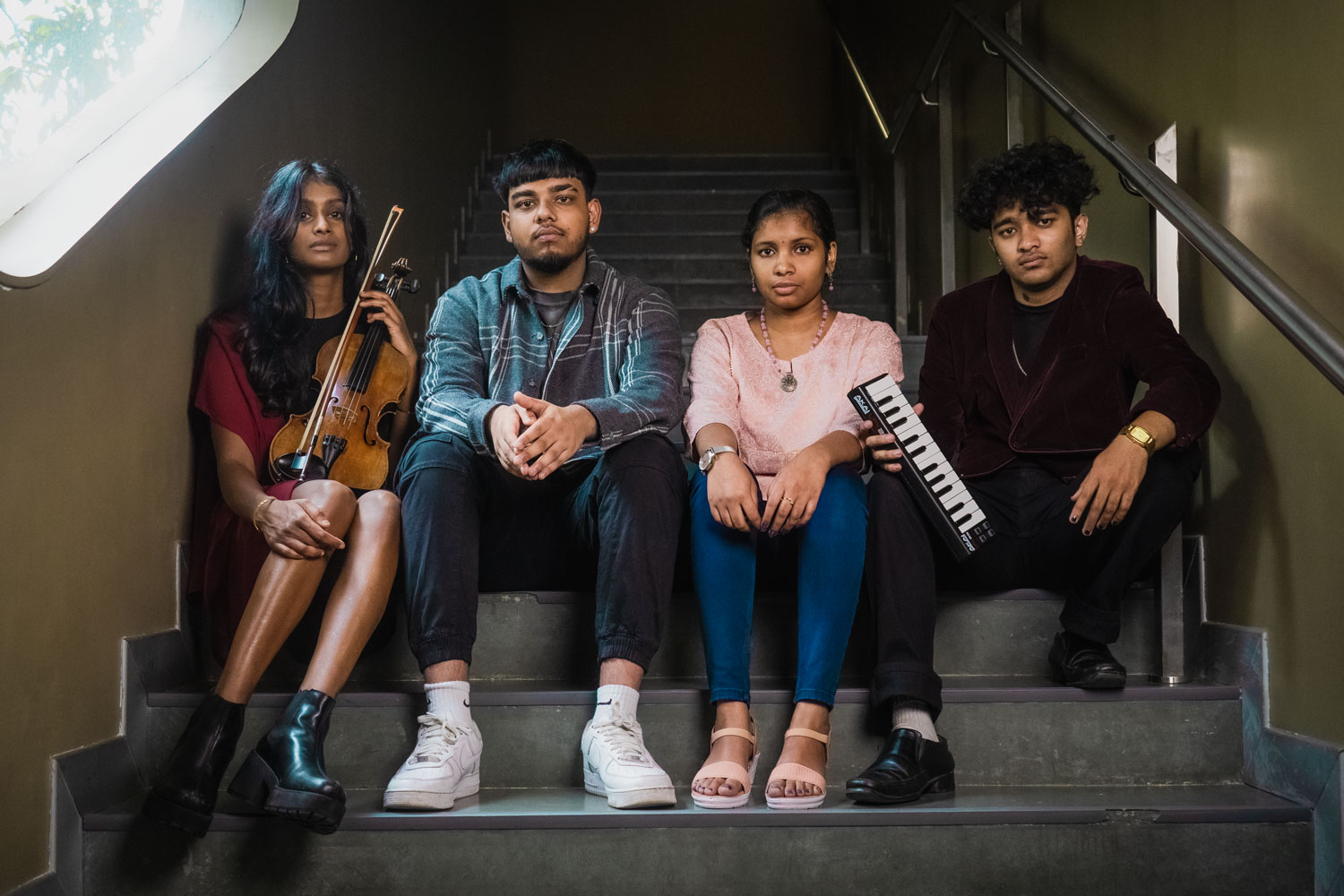 Mentees – Vinthya Perinpanathan (UK) , Joash Gill (UK), Aditi Prahlad (IN), Ashwin Mandoth (IN)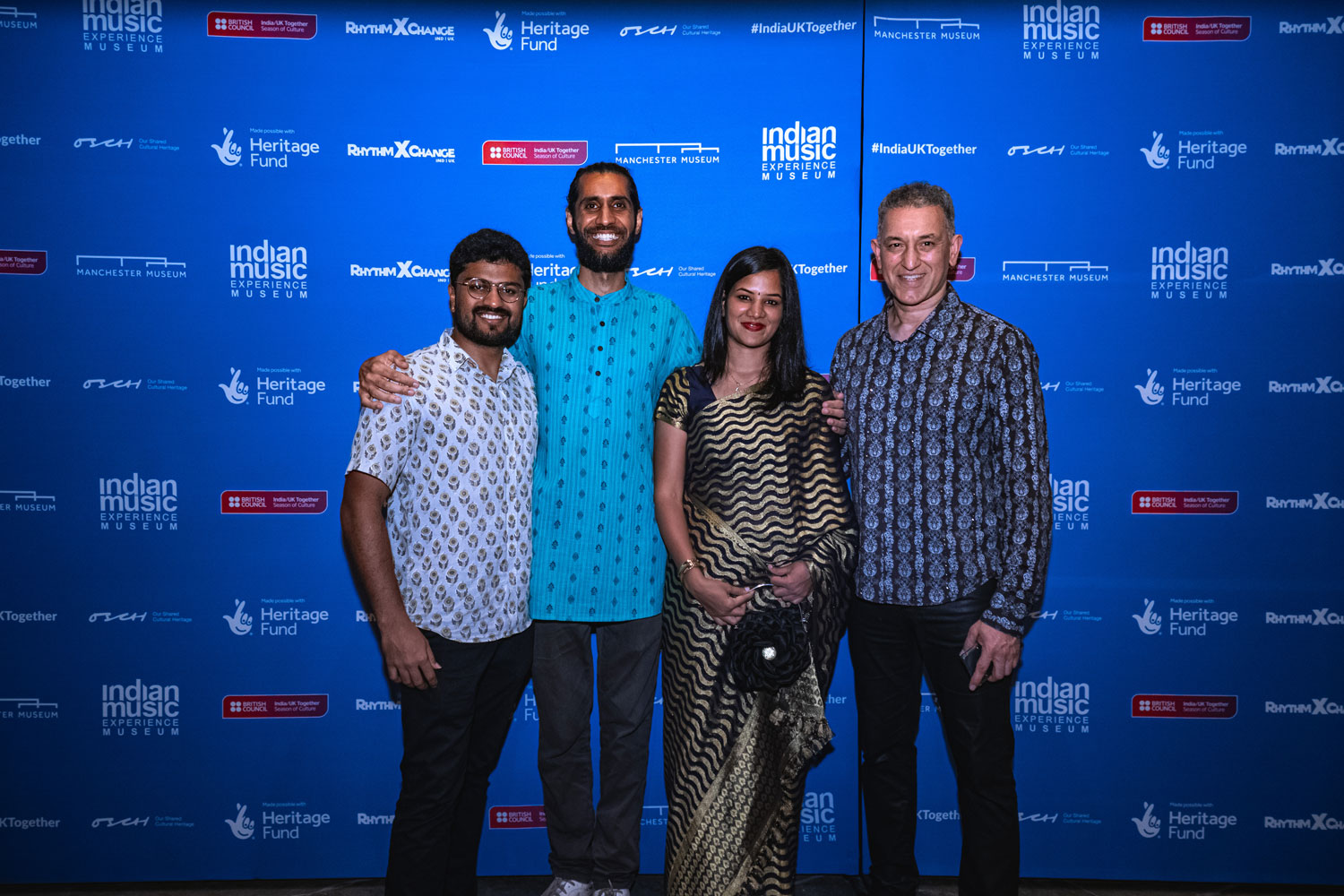 Mentors – (Left to Right) Vishnu R (IN), Balraj Singh Samrai (UK), Deepika Sreenivasan (IN), Aziz Ibrahim (UK)