IME is India's only museum dedicated to showcasing the history and development of music in India. It is also one among a handful of experimental music museums around the world. The museum's work is spread across exhibitions, programs, community outreach events and education. As an institution, it's vision is to spread awareness of India's rich musical heritage to diverse audiences, especially the youth. Spread across nine galleries, the museum has audio-visual interactives, a stunning display of 100+ instruments, a recording studio, instruments and memorabilia from renowned Indian musicians. Besides its nine galleries, the museum has a sound garden, a learning centre for music education, several performance spaces and a café. We encourage artists and musicians interested in doing a residency with us in the following directions:
Digital archive of Indian music – There is ample material in the museum to spark inspiration and encourage artists in residence to work on project ideas with materials in the museum and also form collaborations with local musicians for study, research or performances.
Creating an expression (performance, visual or digital) – IME provides an enriching and conducive environment for artists to immerse themselves in a musical heritage that is many centuries old and has influences from around the world. This is ideal for artists seeking inspiration from the different forms of Indian music, and to exploring local forms of music traditions and practices.
Interpreting our collection – IME invites musicologists, historians, artists and professionals working in the field of music to interpret the museum's collection through different lenses to offer new perspectives that may broaden the scope of scholarship around the museum's collection.
Music across borders – Music knows no borders. There are countless accounts of several path-breaking Indian musicians who've travelled the world and collaborated with international artists to produce seminal works of fusion in the museum. There is ample scope to research and unravel interesting stories on fusion music, the socio-political contexts in which they evolved, the influences they imbibed along the way, and its significance today that could make for a great exhibition, documentary or a paper.
We also encourage artists to go through our website and develop their own residency ideas based on their areas of interest in music and their artistic practice.
2022 Artists in Residence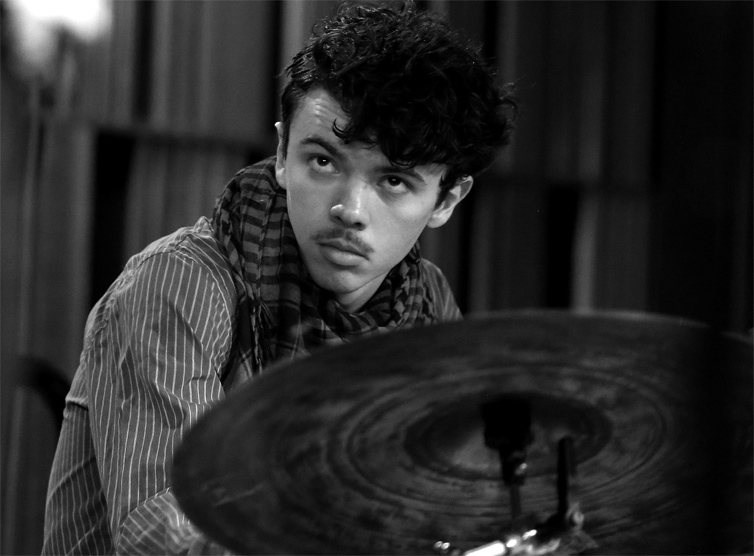 Joey Van Leeuwen
A multidimensional percussion virtuoso and composer, Joey's musical repertoire features improvisational, classical, traditional and contemporary styles, synthesized into his own unique approach. During his stint in India, Joey received training in Karnatik music under the guidance of Sri Umayalpuram Mali, Sri Suresh Vaidyanathan, and Dr. Rajna Swaminathan and has performed with Karnatik percussionist Dr. S Ghatam Karthick. His notable performances include the New Orleans Jazz and Heritage Festival, French Quarter Fest, New Orleans Sacred Music Festival, Congo Square Rhythm Fest, and the Xerox-Rochester International Jazz Festival. He has performed with Brazilian guitar virtuoso Geovane Santos and with singer-songwriter Daphne Lee Martin as well as performed in the USA and India with his own Jazz group.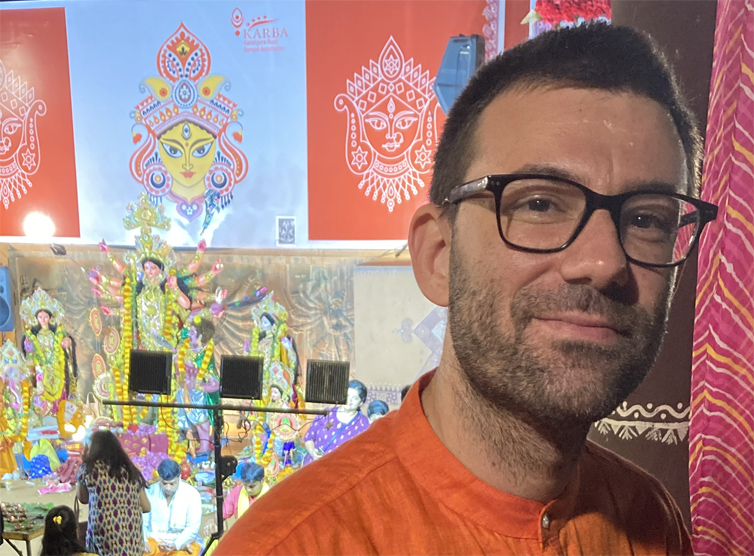 Gilles Grimaitre
Gilles Grimaitre, was our Swiss Arts Council Pro Helvetia Artist in Residence from Bienne, Switzerland. He is a pianist, keyboardist, composer, performer and curator active in the field of contemporary creation.  As a pianist, he is a member of the ensembles/bands Collegium Novum Zürich, Shockwave, Thrips, Duo Orion, "Antoine, Françoise, Gilles & Grimaitre" piano duo and performs regularly with international ensembles and orchestras. Passionate about improvisation and electric music, he develops a personal instrumentarium made of analog synthesizers and samplers which he uses with collaborators and in his own compositions. During his time at IME, Gilles studied and explored the Karnatik oral tradition of Konnakol and also learn how to play the Mridangam.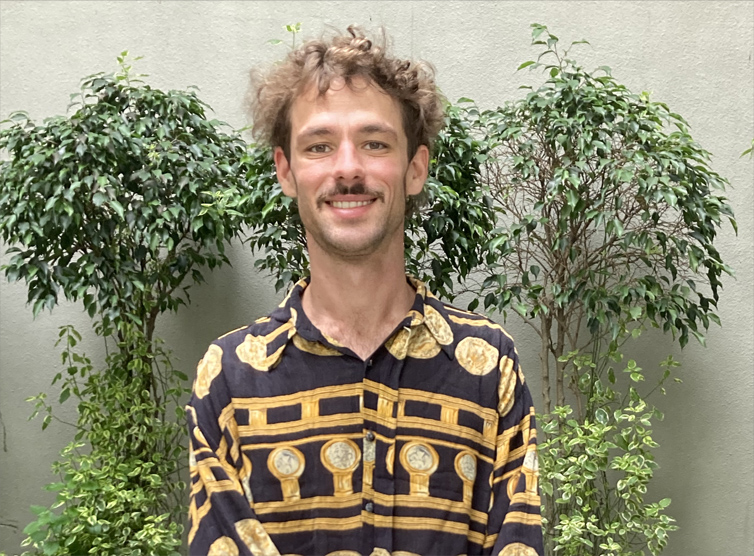 Julius Gabriel
Julius Gabriel is a saxophonist and freelance musician was an artist in residence as part of the bangaloREsidency program spearheaded by the Goethe Institut. Julius' work focuses on the exploration of the saxophone. He uses extended playing techniques and investigates the multidimensional unfolding of the sound of his instruments through spatial and electroacoustics. At IME, he explored reconstructing an antique diatonic sopranic saxophone along with a local instrument maker, played with local percussionists, made field and studio recordings, and took lessons in Karnatik saxophone.