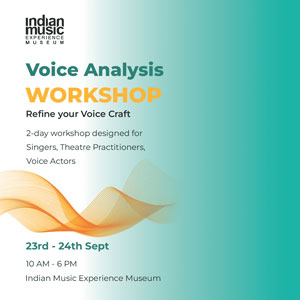 Voice Analysis Workshop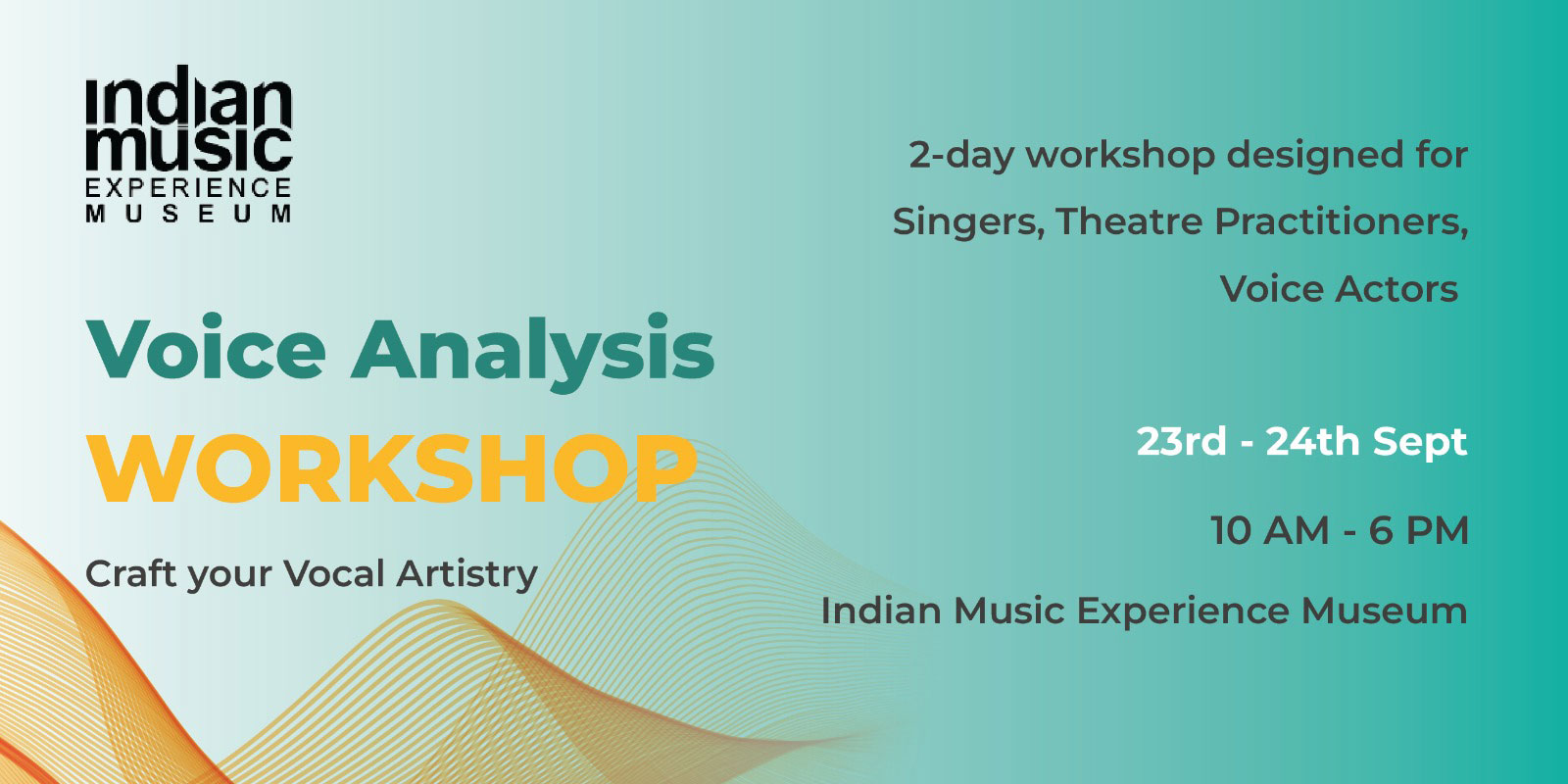 Join us for a first-of-its-kind Voice Analysis Workshop focussed on Voice Culture for Singers, Theatre Practitioners, Public Speakers, Voice Actors and Radio Jockeys. This transformative 2-day workshop has been designed to give participants an in-depth understanding of their voice and its harmonic range, and to equip them with techniques for vocal agility and tuning through specialized breath control and posture exercises.
On day one, individual Voice Analysis sessions will be conducted for each participant, followed by a group workshop that delves into understanding and amplifying vocal capabilities. On the second day, participants will experience a Masterclass designed to provide a holistic understanding of their individual voice types through voice analysis reports. At the end of the workshop participants will also receive a voice analysis report evaluating the changes that occur in their voice over the course of the workshop.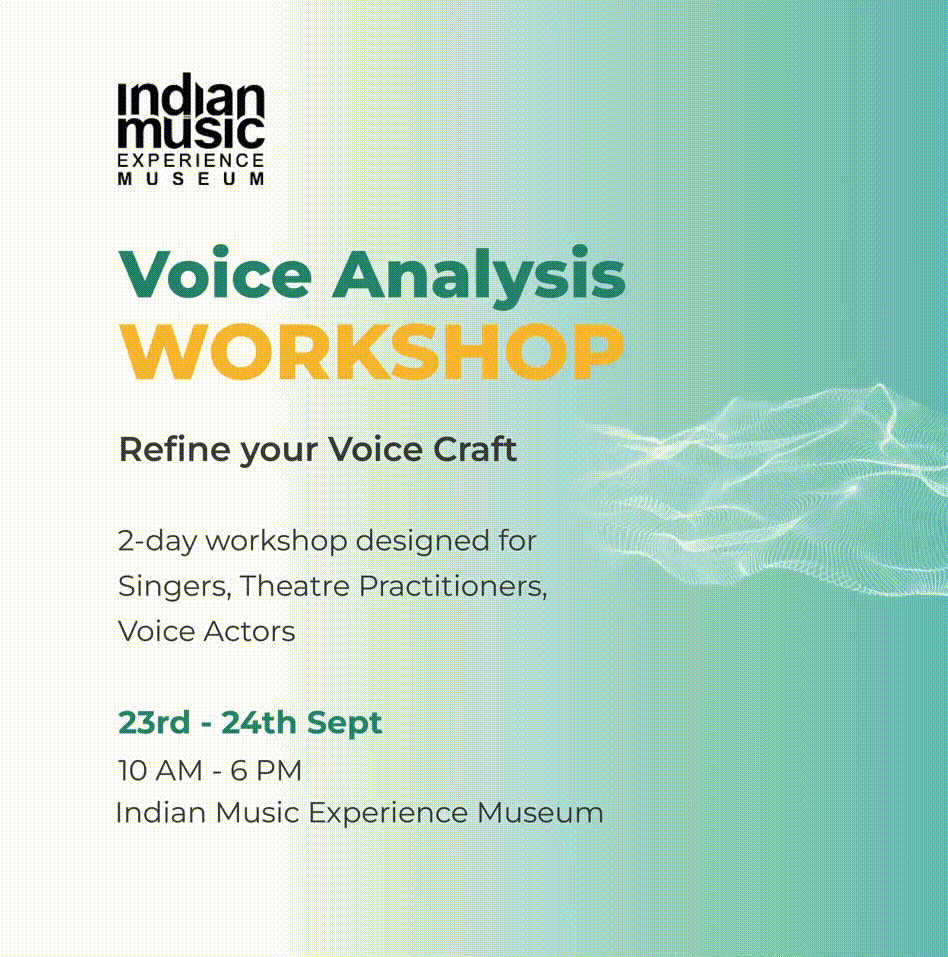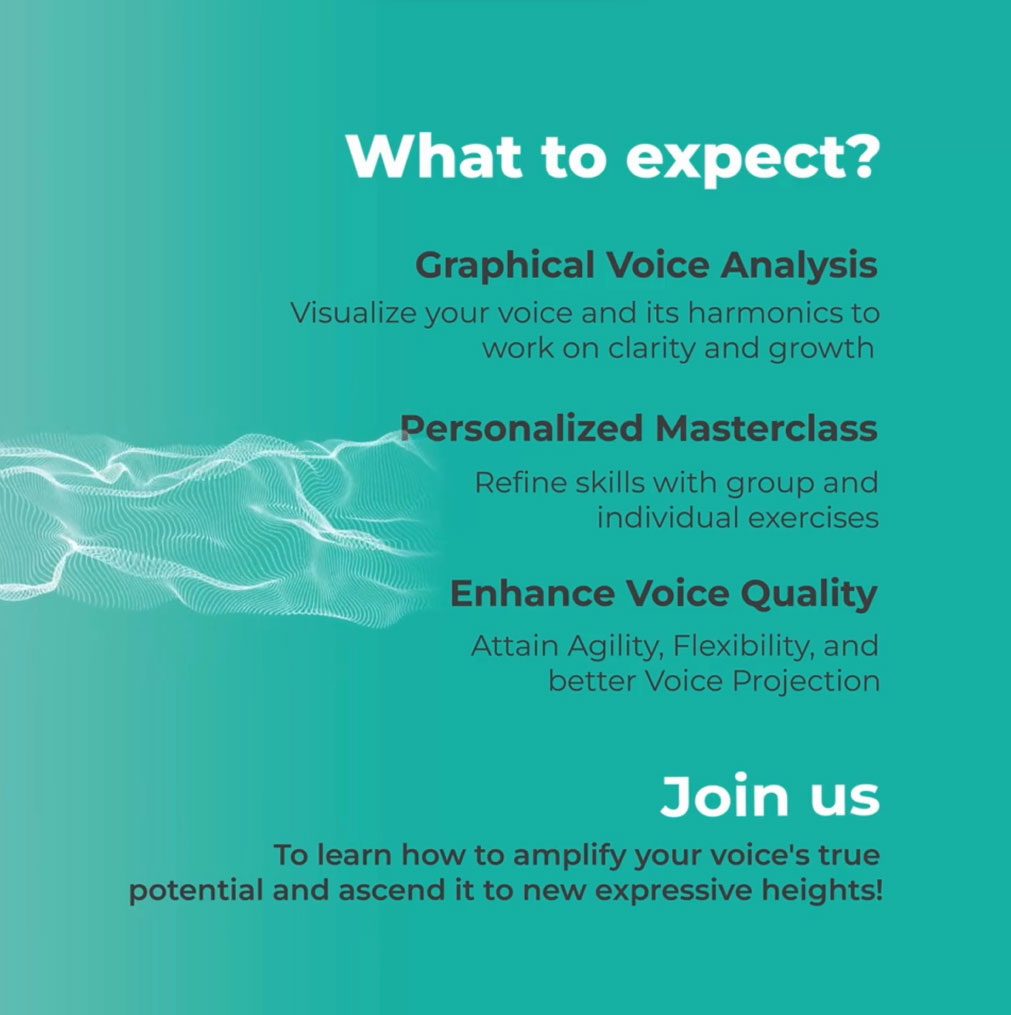 About the facilitator
Abinav Sridharan is a seasoned musician and educator with extensive training in Indian (Carnatic & Hindustani) and Western Classical Operatic music. As a lead singer of A.R. Rahman's Sufi Ensemble, Abinav's performances in Opera and Sufi music have garnered attention globally. Notably, he received the British UK Alumni Awards for Culture and Creativity in 2022 for his contributions to music education and performance. With Bachelor's and Master's studies in the UK under merit scholarships, Abinav's expertise extends to pedagogy. His innovative approach fuses Western Classical Bel Canto techniques with Indian music traditions, enabling rapid progress for singers and voice actors. Join the Voice Analysis Workshop for a transformative journey guided by Abinav's cross-disciplinary vocal insights. The course fee is INR 800. Please make the payment through the Book My Show portal, provided below.
Date:
23rd Sep 2023 to 24th Sep 2023
Venue:
Indian Music Experience Museum,
Brigade Millennium,
JP Nagar 7th phase,
Bengaluru,
Karnataka 560078
Ticket:
Rs.800/-
RSVP:
Click here