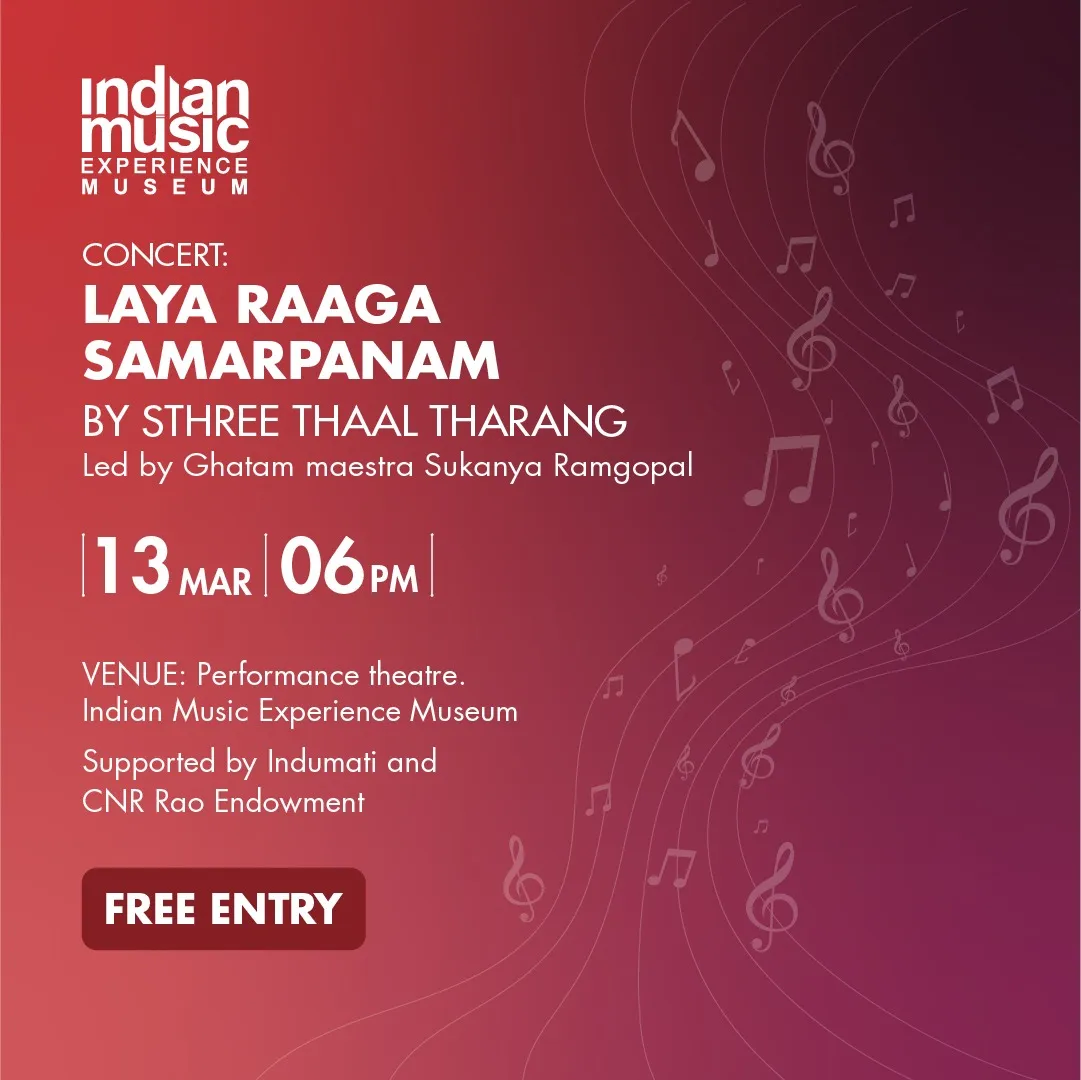 Sthree Taal Tarang
Laya Raaga Samarpanam By 'Sthree Thaal Tharang' Supported by Indumati and CNR Rao Endowment The IME invites you for an enthralling evening of music by Stree Thaal Tarang, an all women Indian Classical percussion ensemble, led by Ghata maestro Sukanya Ramgopal.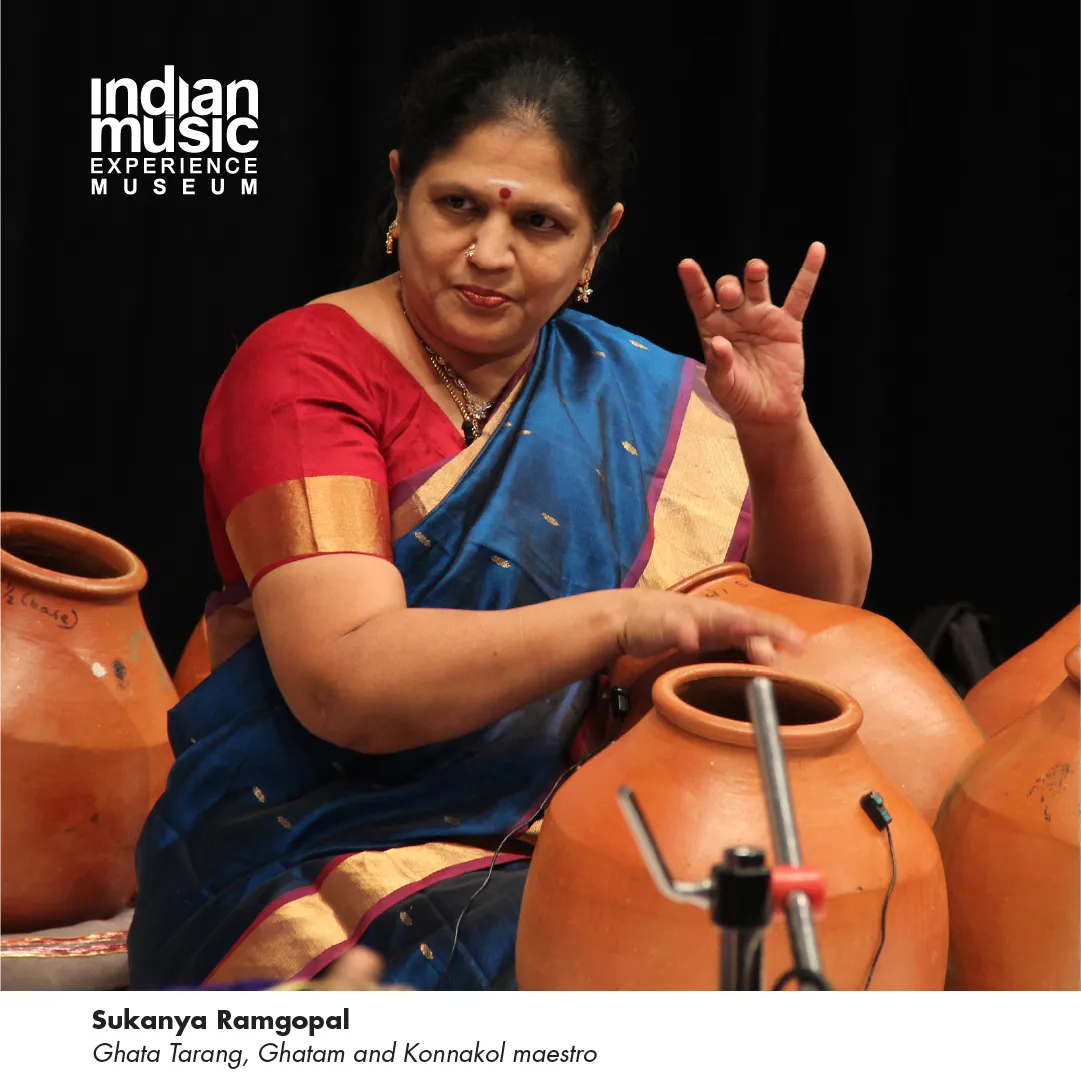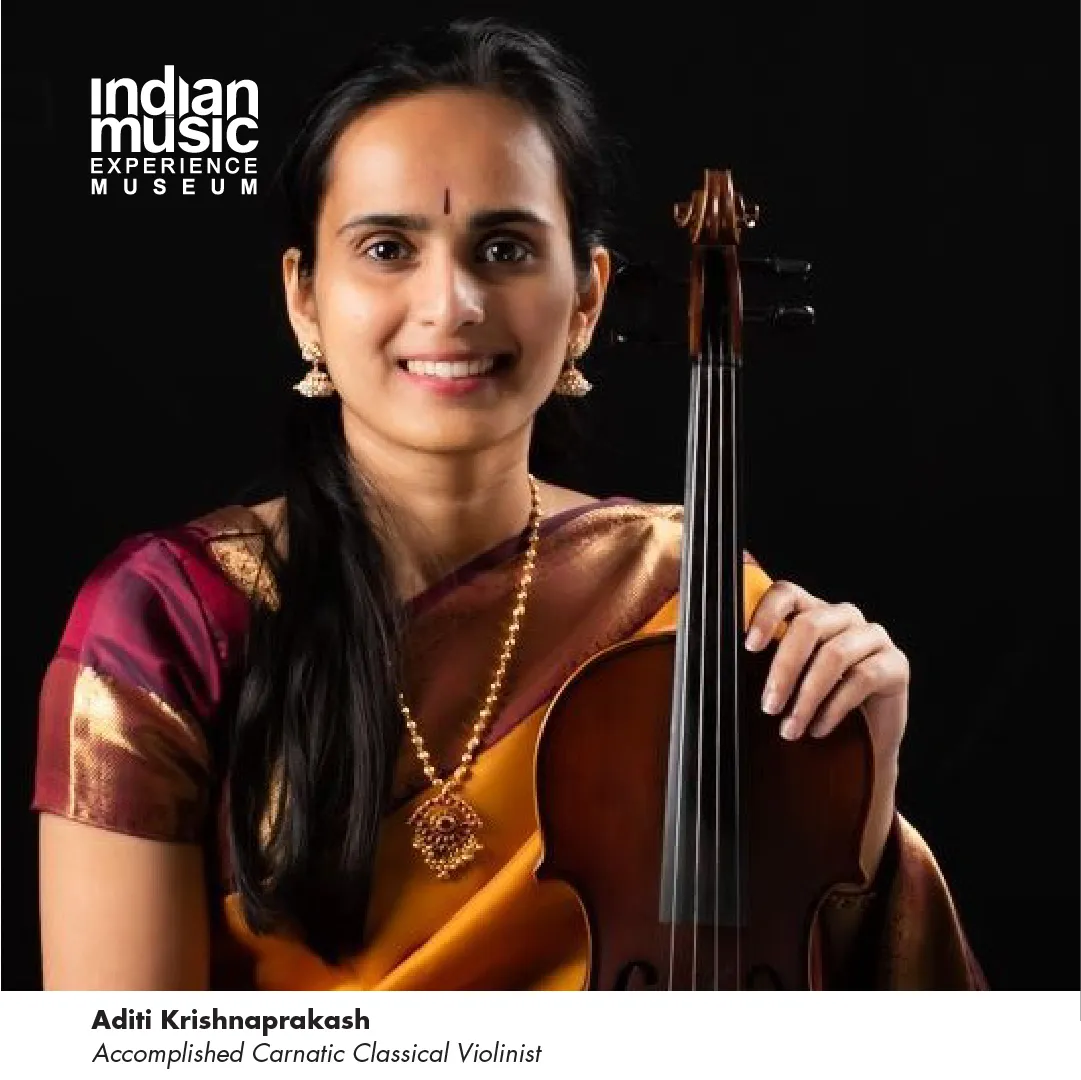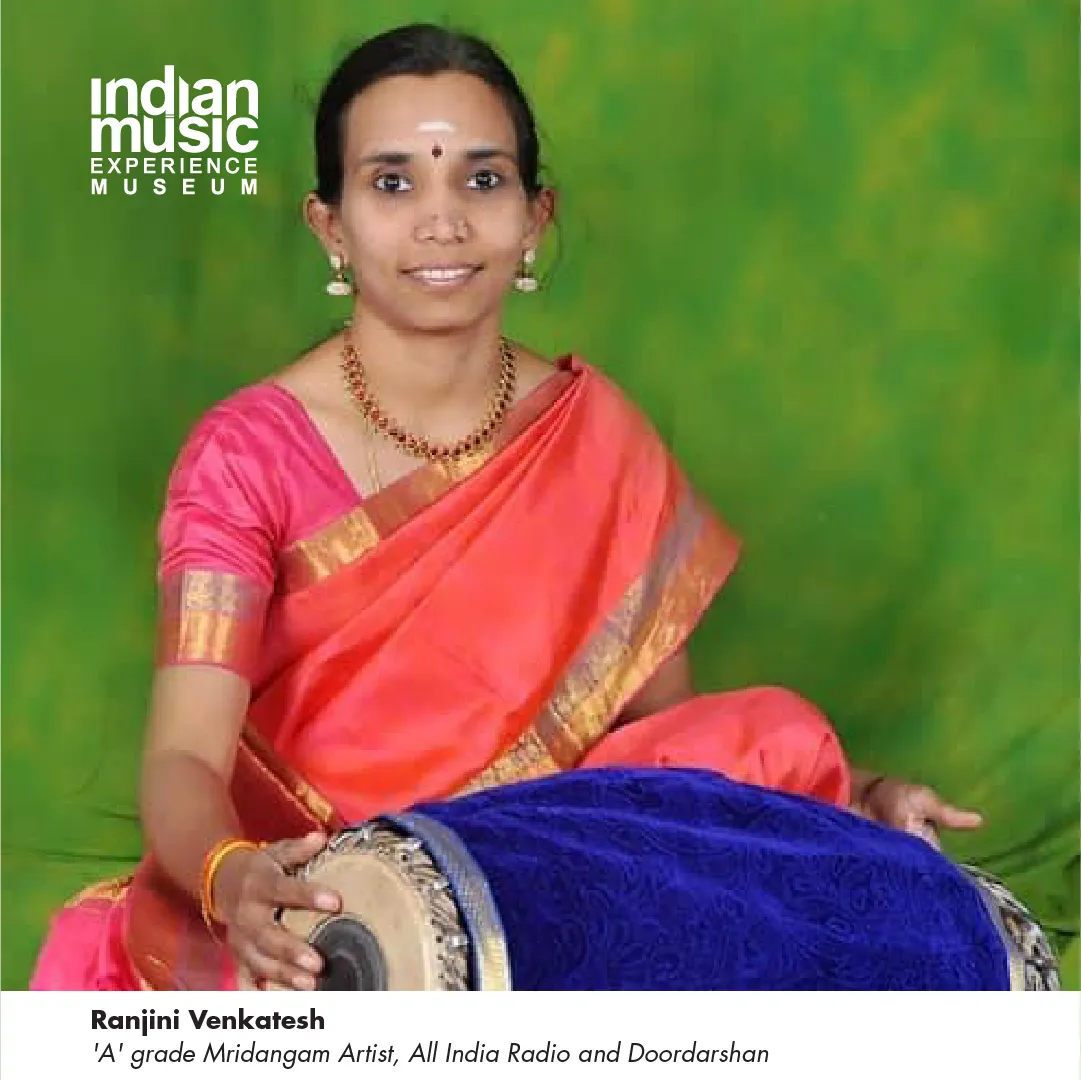 Ranjini Siddanthi Venkatesh hails from a family of musicians .
Disciple of
Vid BALLARI MARI ANNA
Vid N G RAVI
Vid H S SUDHINDRA
Disciple of Vid Neela Ramgopal for vocals .
' A ' grade mridangam artist in All India Radio and Doordarshan. Also a member of Stree Tala tarang group led by Smt Vid Sukanya Ramgopal madam. Accompanied many senior artists. Performed all over India and abroad .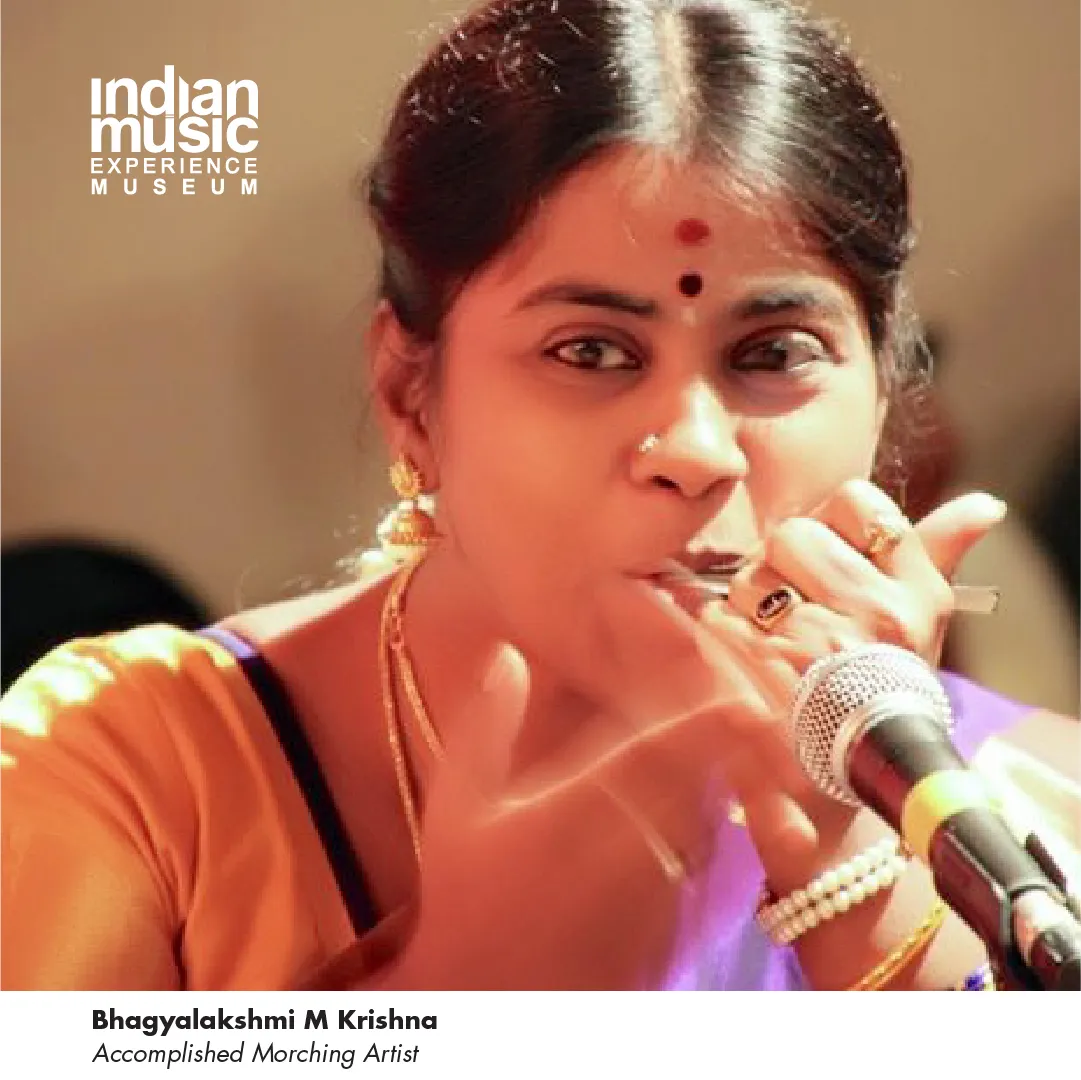 Daughter and Disciple of "Morching Emperor", "Ganakala Bhushana", Vid. Dr. L.Bhimachar. An "A", graded artiste of AIR, Bengaluru. Has given innumerable concerts in all leading Sabhas. Has widely performed all over the country and abroad, accompanying eminent artists. Also as a member of "Sthree Taal Tharang", directed by Ghatam Vidushi, Smt. Sukanya Ramgopal have performed widely in India & abroad.