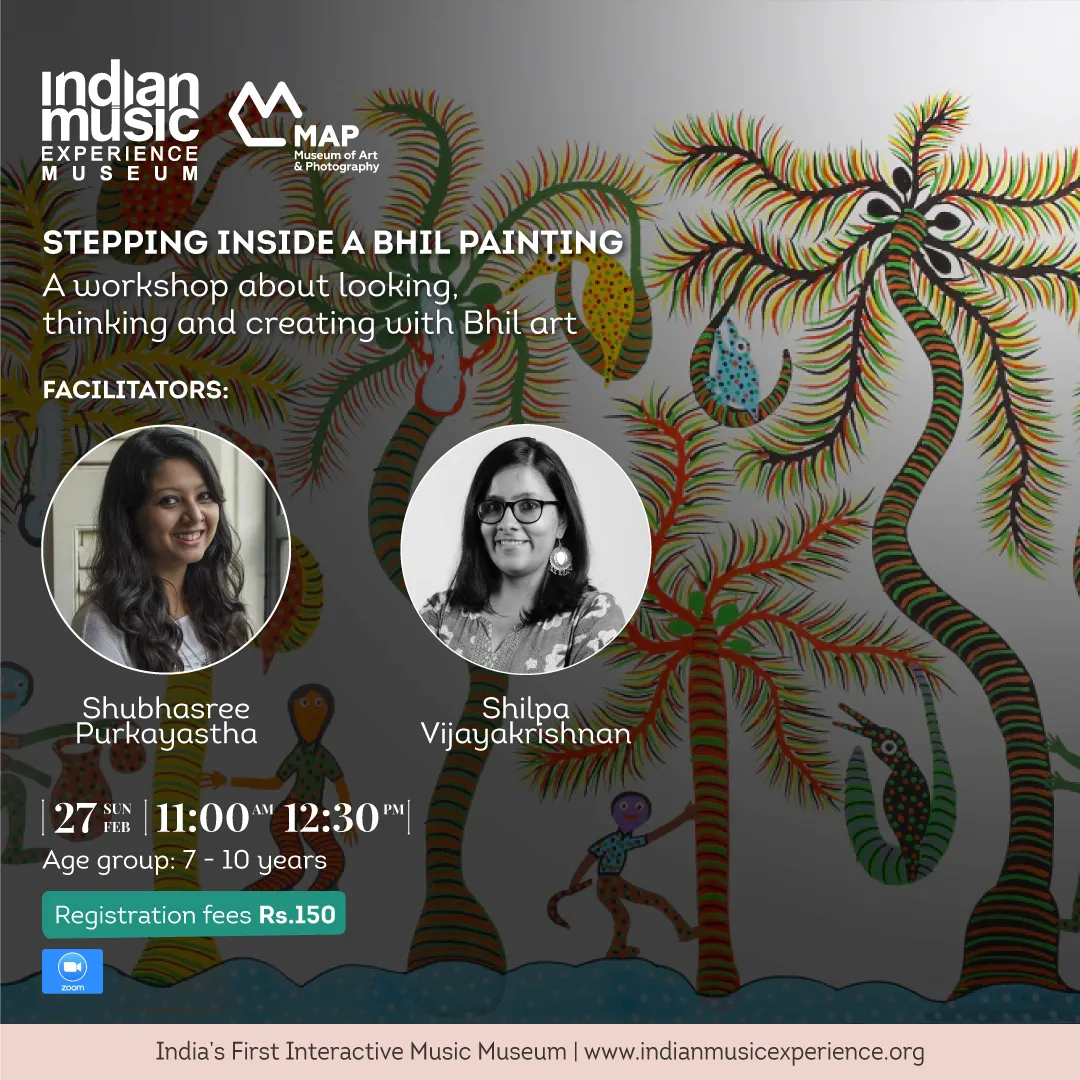 Stepping Inside a Bhil Painting
A workshop about looking, thinking and creating with Bhil art
The Bhils are the second largest tribal community in India, residing in Madhya Pradesh, Gujarat, Maharashtra and Rajasthan. Traditionally made on walls of their homes, Bhil art is characterised by bright colours and forms that are covered with dots in several patterns that stand out strikingly against the background. Join the workshop facilitators in exploring Bhil art through storytelling, and storytelling through Bhil art. Look closely at art, read stories, play thinking games and get creative!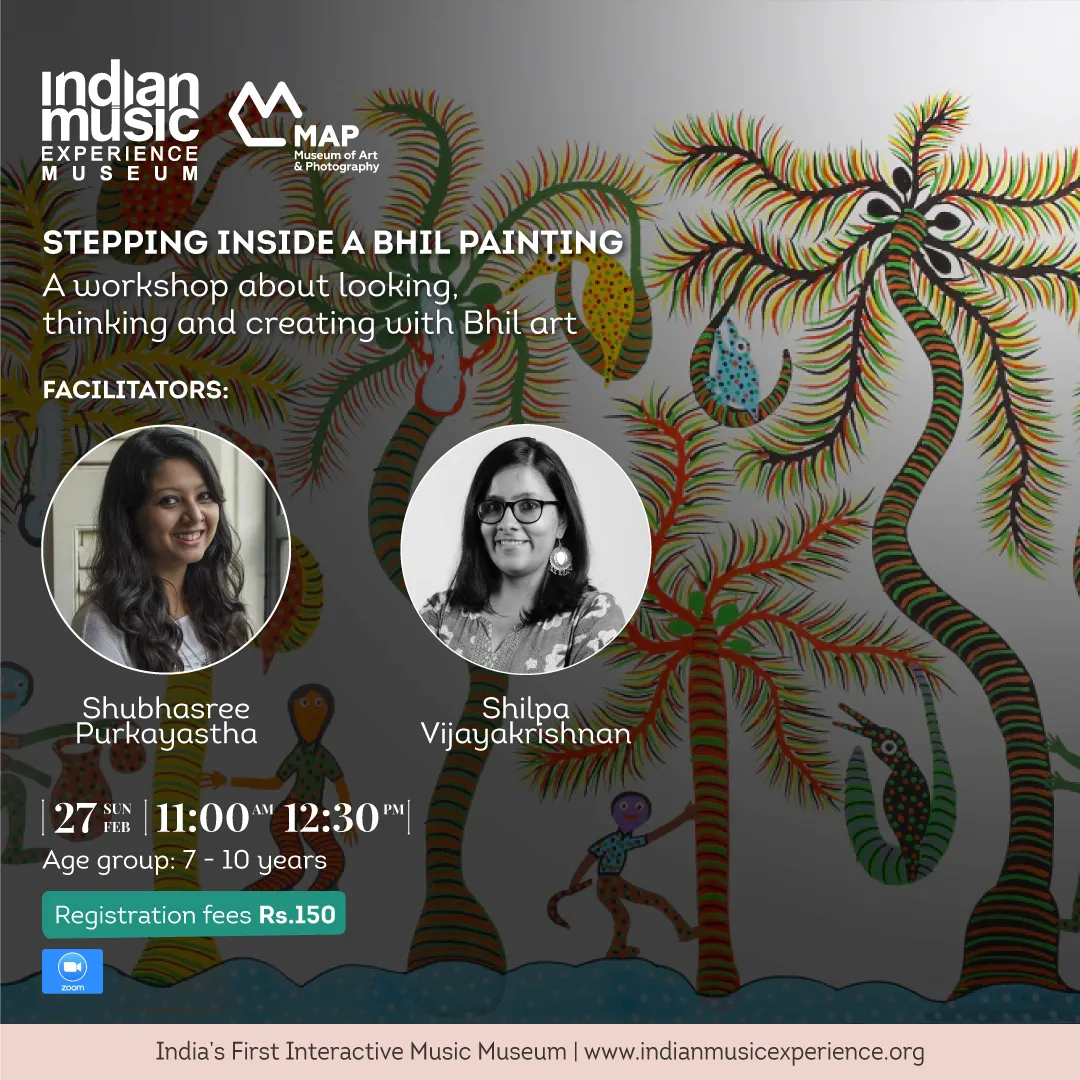 Painting: Untitled from the Autobiographical Series
Bhuri Bai, 2018
Poster colour on paper
76.5 cm, W. 56.3 cm
PTG.01801
Bios 
Shilpa Vijayakrishnan has led the Education & Outreach Department at MAP since its conception, during the course of which she has curated exhibitions specially designed for younger audiences, as well as conceptualised programmes for various other audience groups. Former editor of the Tasveer Journal, her articles have been published in the eponymous print edition Tasveer Journal, Maharanis: Royal Women of India, Gardens of the Mind: Swapak Nayak and Gilles Bensimon and Figures in Time: Bourne & Shepherd.
Shubhasree Purkayastha is the Education Officer at the Museum of Art and Photography (MAP), Bangalore, where she primarily executes programmes for young audiences, educators and families. Before joining MAP, she was a part of the Education and Outreach team at National Museum, Delhi and the Sarmaya Arts Foundation, Mumbai.
About MAP
MAP is a new museum project in Bangalore, set to open shortly. It's mission is to take art and culture to the heart of the community, make it accessible to diverse audiences, and to create a museum-going culture that encourages people to experience art and heritage in new ways. The Museum is custodian to a growing collection of over 18,000 artworks, predominantly from the subcontinent and dating from the 10th century to the present.