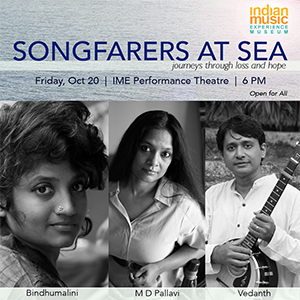 Songfarers at Sea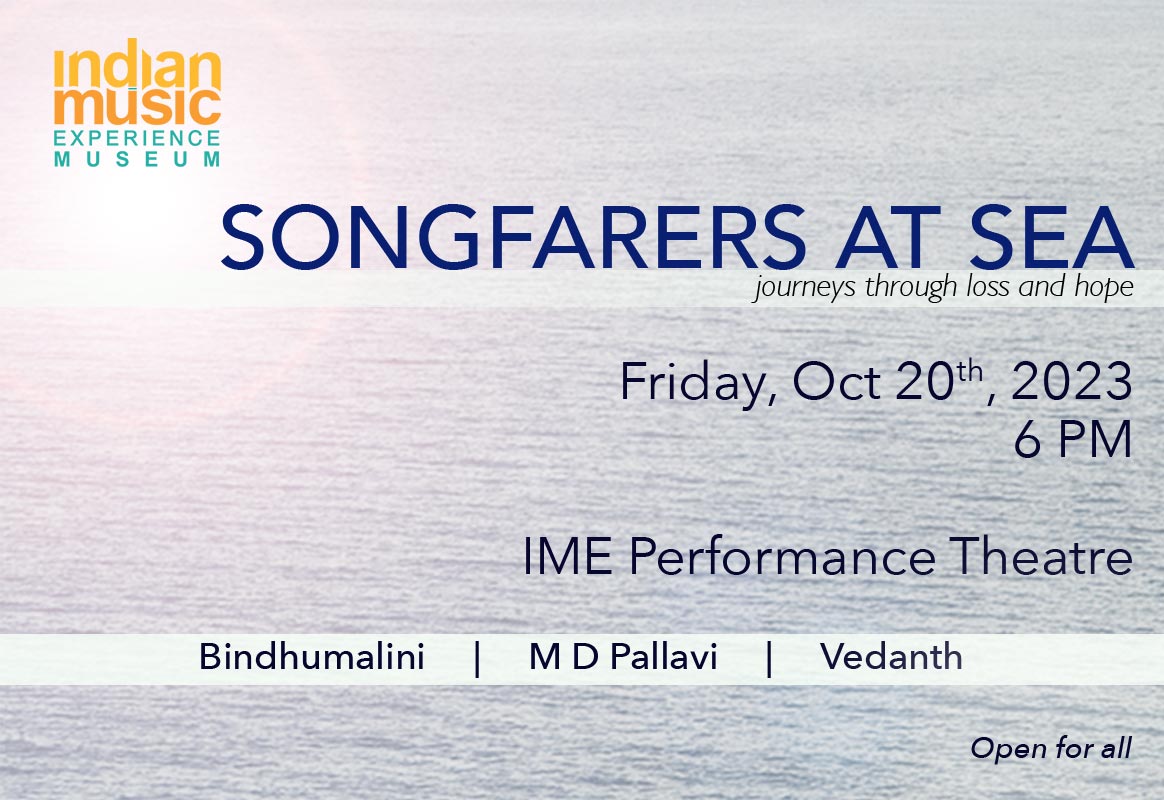 About
Join us for 'Songfarers at Sea' with MD Pallavi, Bindhumalini Narayanaswamy and Vedanth Bharadwaj. Finding themselves at lost at sea, they sieve through songs and stories, looking for cues and directions to find ways to navigate through loss and hope, and to find the future they want to sail towards.
MD Pallavi is a versatile artist with roots in Hindustani classical music and also a recipient of multiple awards.
Bindhumalini Narayanaswamy is a singer, composer. Bindhu constantly strives to explore avenues outside of her strict classical roots to play with the pure soul stirring power that music has.
Vedanth Bharadwaj is a multi-genre musician specializing in the songs of saint poets and involved in music education and performance.
Date and Venue:
20th Oct 2023, 6 pm onwards
Performance Theatre,
Indian Music Experience Museum,
Brigade Millennium,
JP Nagar 7th phase,
Bengaluru,
Karnataka 560078
Entry:
Free