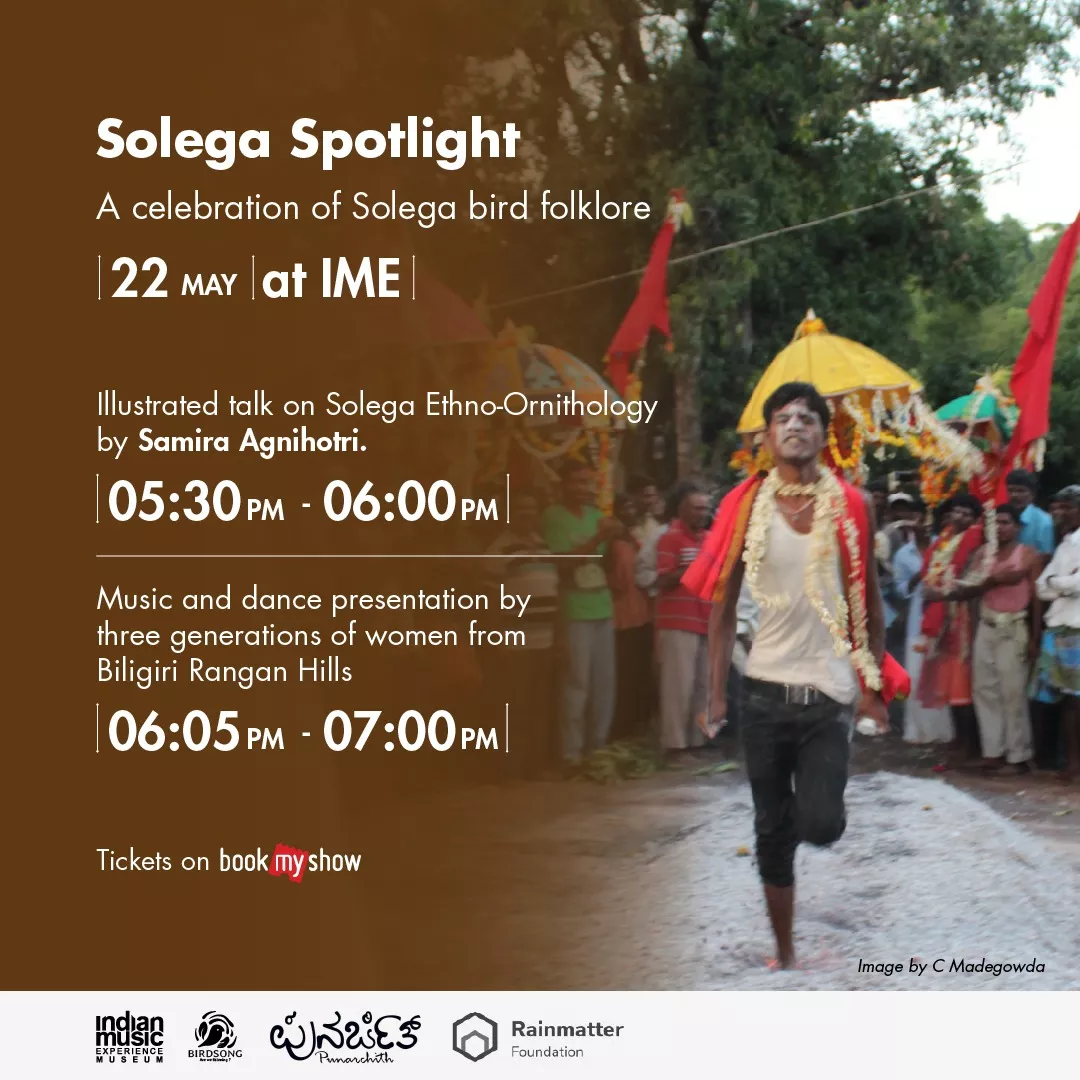 Solega Spotlight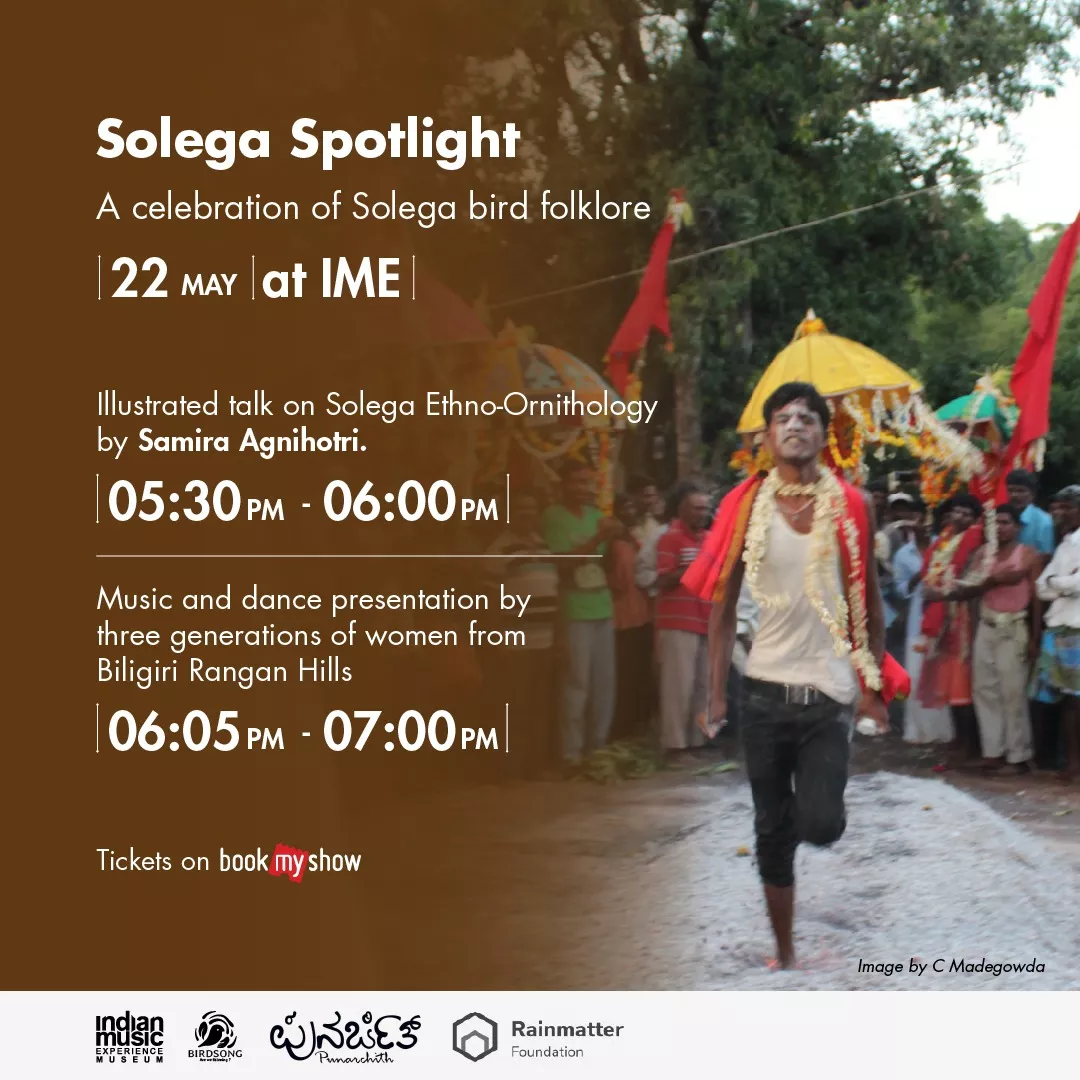 Birds play important roles in Solega life, myth, and culture. Their songs at their harvest festival ceremonies conclude with the Haduke –dusk to dawn song cycle about all the living beings in the forest, and Solega gods and goddesses. Through these songs, we get a glimpse of their deep connections to their forest home and the immense ecological knowledge they possess. Like the creatures that they sing about, their language and ways of living are also endangered.
The Indian Music Experience Museum invites you to a celebration of Solega bird folklore, featuring performances by three generations of women from Biligirirangan Hills and a talk on Solega knowledge of birds by Dr. Samira Agnihotri.
Soliga, also spelled Solega, Sholaga and Shōlaga, is an ethnic group of India. Its members inhabit the Biligiriranga Hills and associated ranges in southern Karnataka, mostly in the Chamarajanagar and Erode districts of Tamil Nadu. Many are also concentrated in and around the BR Hills in Yelandur and Kollegal Taluks of Chamarajanagar District, Karnataka.
Samira Agnihotri
Samira has a PhD in ecology from IISc, and follows racket-tailed drongos in the Biligiri Rangan Hills in south India. Since 2005, she has worked closely with the Solega people who reside there. In collaboration with the community and Dr Aung Si, a linguist, she continues to document their traditional ecological knowledge. Together, they try to find ways to preserve and revitalise the Solega language, the key to their TEK. She is a member of Punarchith, a collective that works with rural youth and farmers in Chamarajanagar.
SCHEDULE
Sunday, May 22nd
5.30

-

6.00 pm

Illustrated talk on Solega Ethno-Ornithology

by Dr. Samira Agnihotri.
6:05 pm

-

7.00 pm

Music and dance presentation by three generations of women from Biligiri Rangan Hills