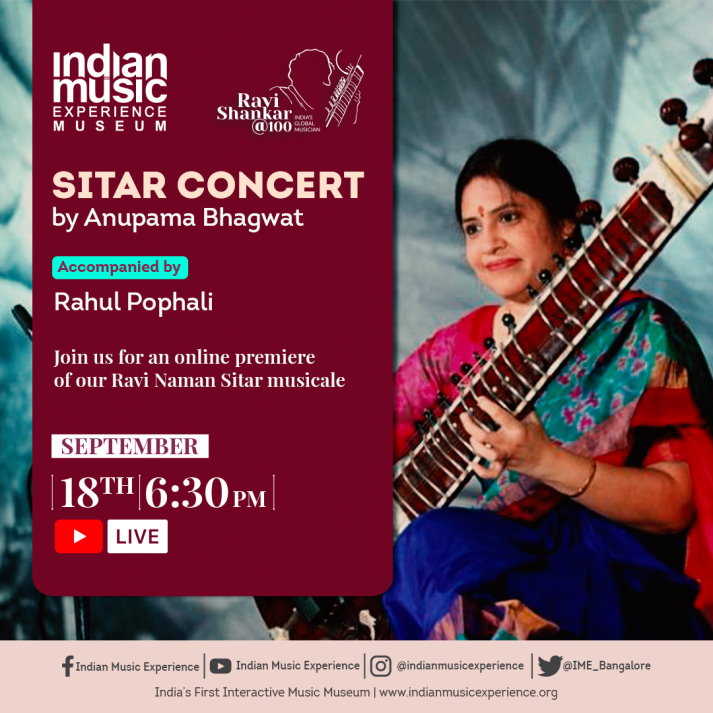 Sitar recital by Anupama Bhagwat 
Ravi Naman was a musical tribute to Sitar maestro Pandit Ravi Shankar and a culmination of the centennial exhibition.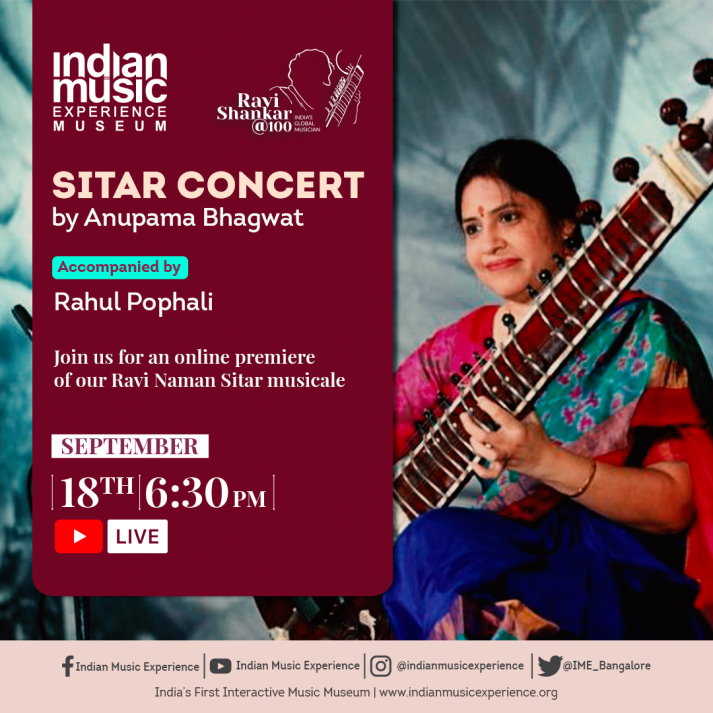 Join us and witness a never before released Sitar concert by Anupama Bhagwat held at the IME on the 21st of February 2021. This event is aimed at making the Performing Arts more accessible as well as dissemination of high-quality music to audiences, both young and old who can now experience Indian Music from their corner of the world.