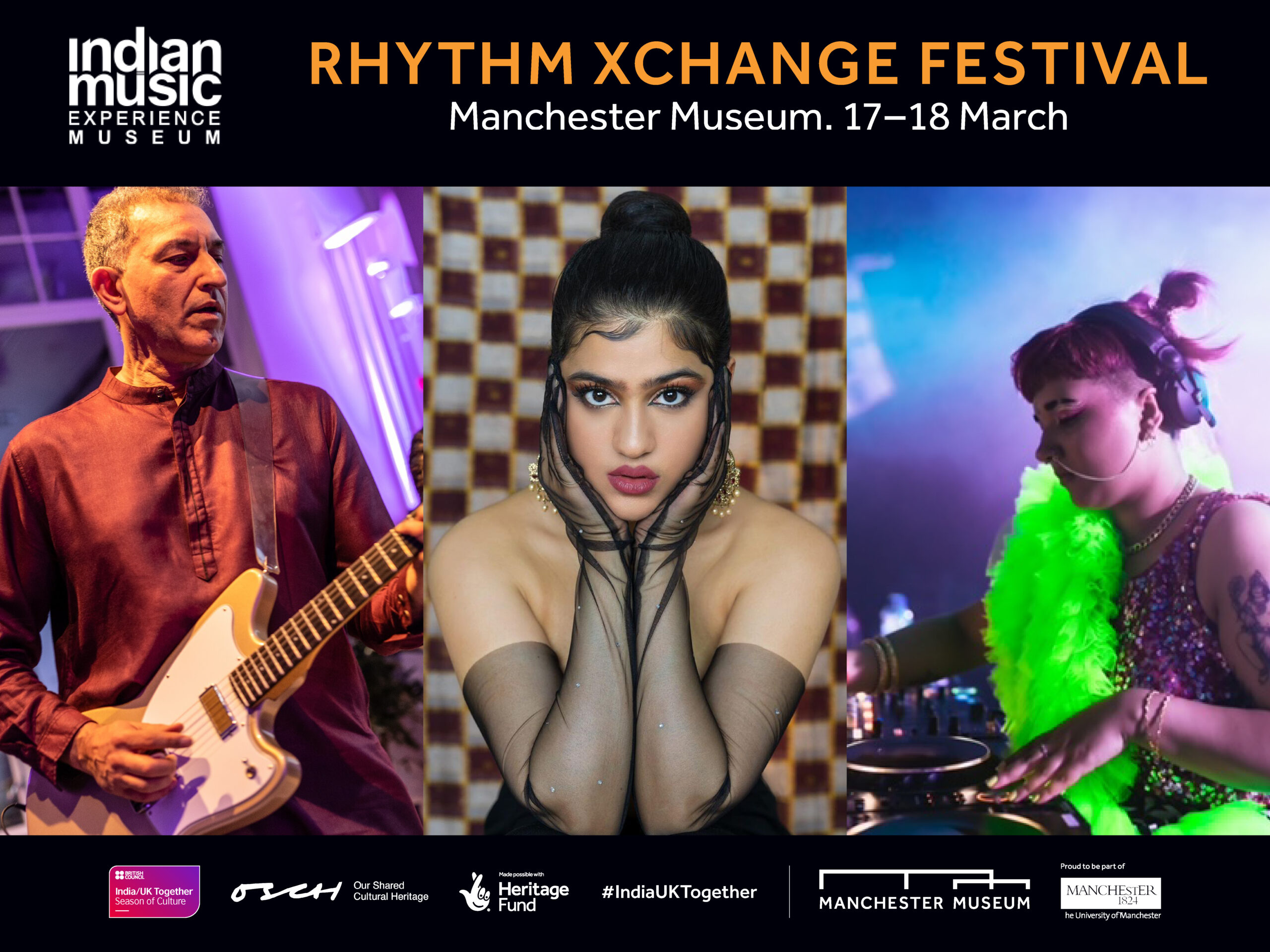 RhythmXChange Festival
RhythmXChange is a year-long collaborative project conceived by IME and Manchester Museum supported by the British Council's India/UK Together Season of Culture and Our Shared Culture Heritage programmes. The project explores rhythm as a shared language between East and West.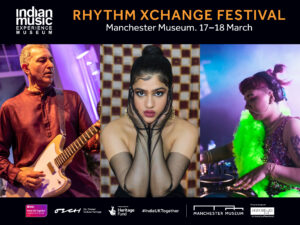 As a culmination of the Manchester leg of this project, Manchester Museum will host the RhythmXchange Festival on 17 and 18 March 2023 which will premiere musical collaborations including JAVA – The Cadence Collective (Joash Gill, Aditi B Prahlad, Vinthya Perinpanathan, Ashwin Mandoth), Jay's Jam with Johnny Jay and guitar legend Aziz Ibrahim, as well as headliners Gracie T and Chande. The two-day event aims to explore rhythm as a shared language between East and West, celebrate youth voices and showcase emerging and renowned artists.
Saturday 18 March is a family-friendly day where you can make music memorabilia like paper flutes and playdough dhols, learn the traditional dance techniques of Kathak with Guru Kajal Sharma, go on a tour of the new South Asia Gallery, learn mixing with Daytimers DJ Vindya or enjoy spoken word poetry and R&B performances. In the evening, join an experimental jam session with Johnny J and guitar legend Aziz Ibrahim, known for his work with the Stone Roses, Simply Red and more. J.A.V.A will close the event with a finale performance.