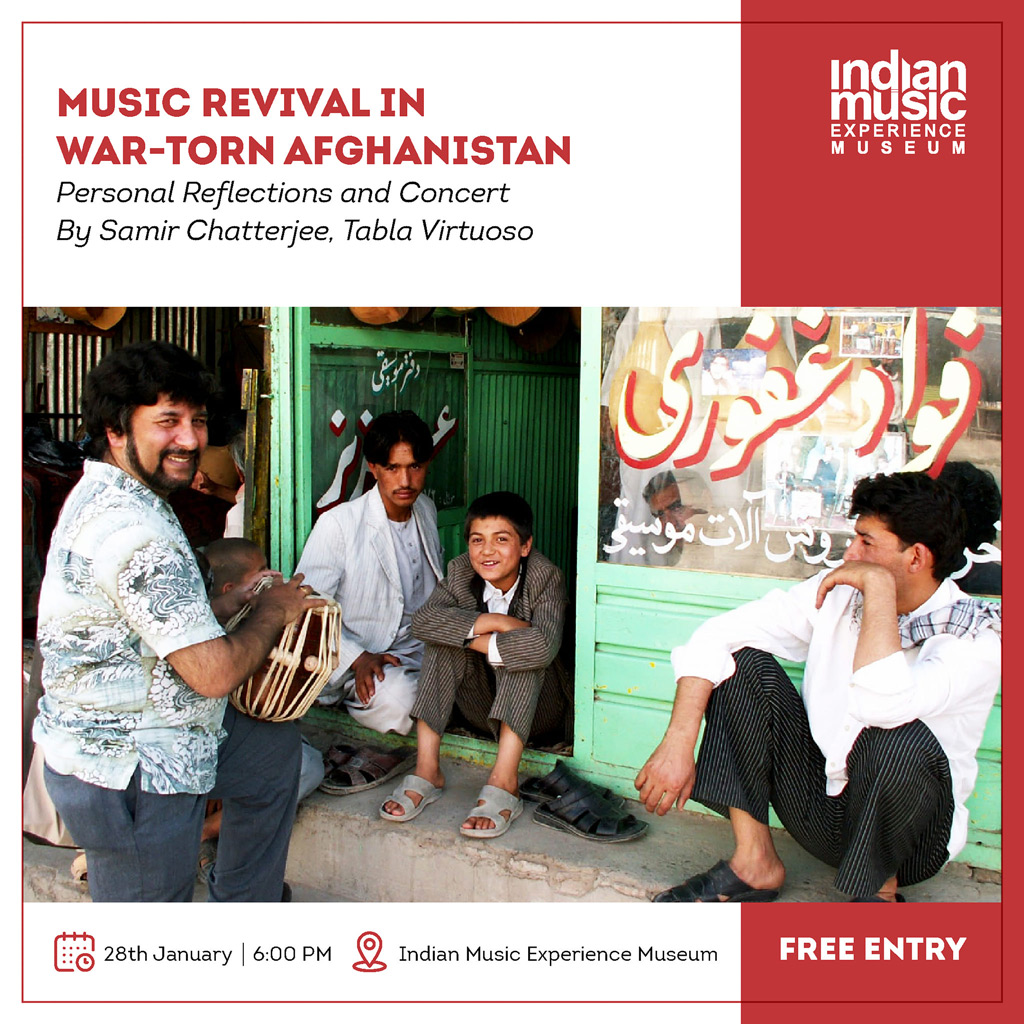 Music Revival in War-Torn Afghanistan: Personal Reflections & Concert by Tabla Virtuoso Samir Chatterjee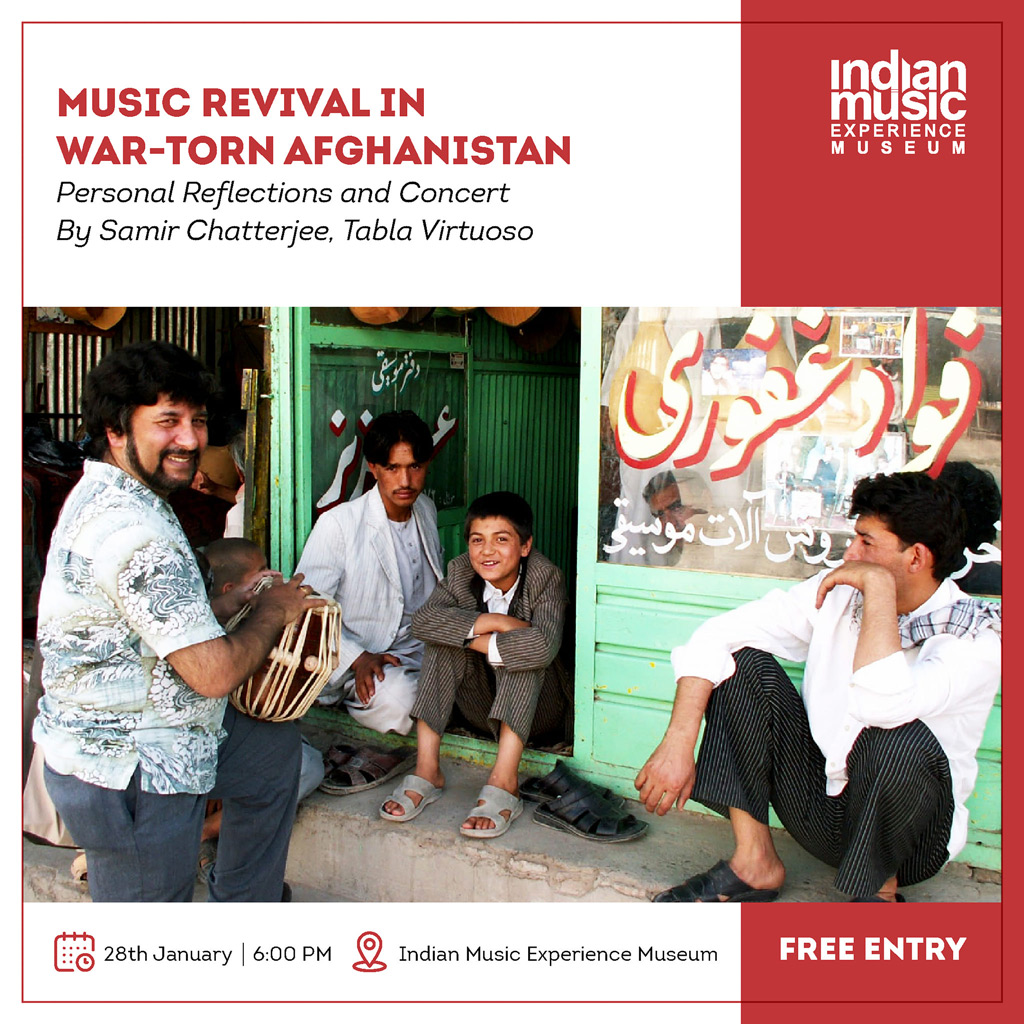 About the event
The program will highlight various aspects of music revival work in Afghanistan followed by a Tabla concert. Samir Chatterjee has visited Afghanistan several times since 2008 and has trained over 300 musically inclined youths who have endured severe loss and destruction due to the persisting war and conflict in their country. He has played a pivotal role in developing music education in Afghan institutions.
Samir Chatterjee is a virtuoso Tabla player from India who lives in New York. He travels widely across the world throughout the year performing in numerous festivals as a soloist or with other musicians from both Indian and non-Indian musical traditions.
We look forward to seeing you at IME on the 28th of January at 6pm, for an insightful evening as Samir Chatterjee talks to us about the transformational power of music.
Date and Venue:
28th Jan 2023, 06:00 pm
The Indian Music Experience Museum
Ticket:
Free Entry
RSVP:
https://docs.google.com/forms/d/e/1FAIpQLSfjsVAfxL0hJCg6N-n-AdLwAohg0dtShYCFbROIsBMOwFBNPg/viewform