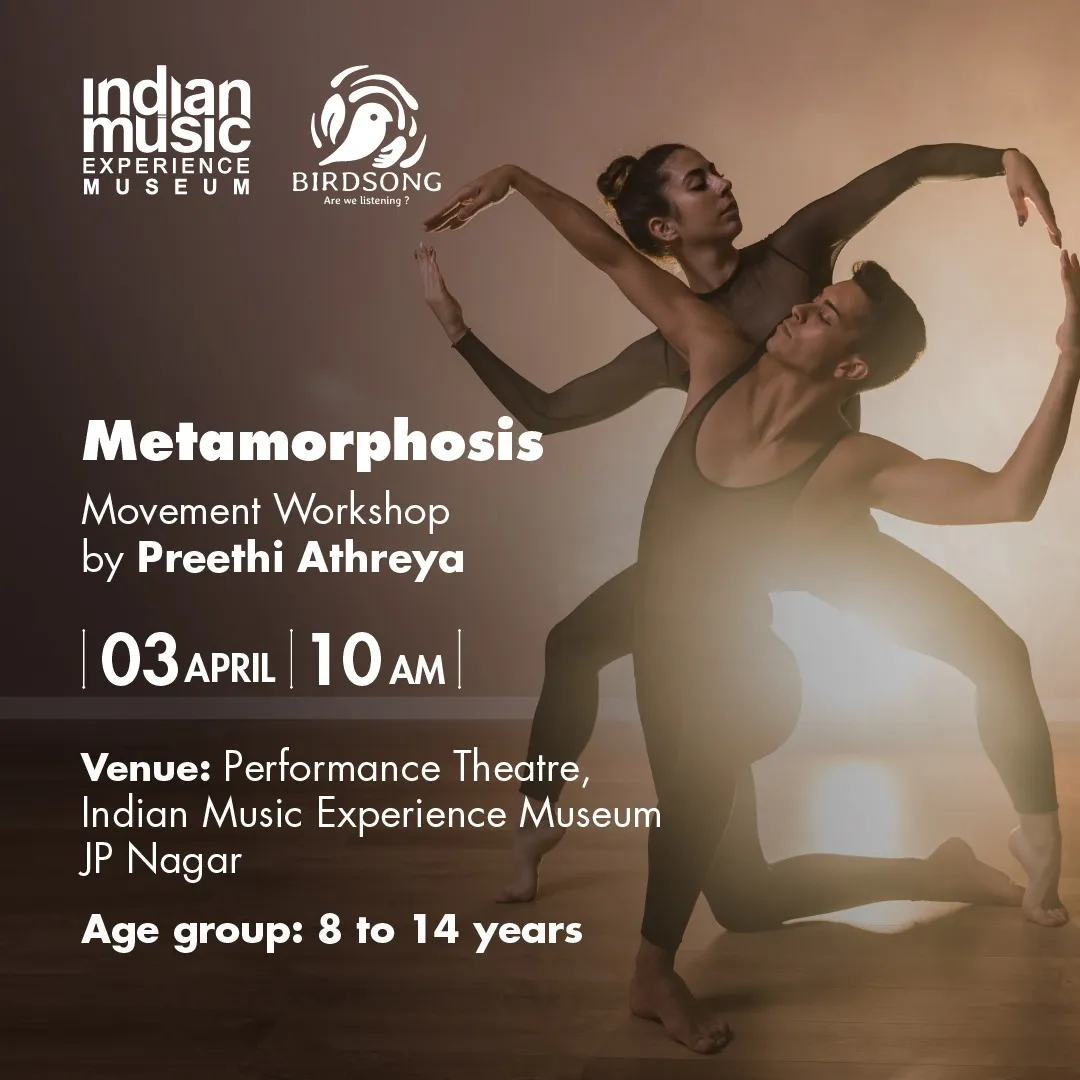 Metamorphosis – Movement Workshop
Through a series of playful interactions, METAMORPHOSIS is a workshop constructed around the idea of experiencing new anatomies and behaviours from nature. From trying on the wingspan of birds, to imagining moving through their natural habitats, the workshop takes the participant through an experience of what the world looks like to another species.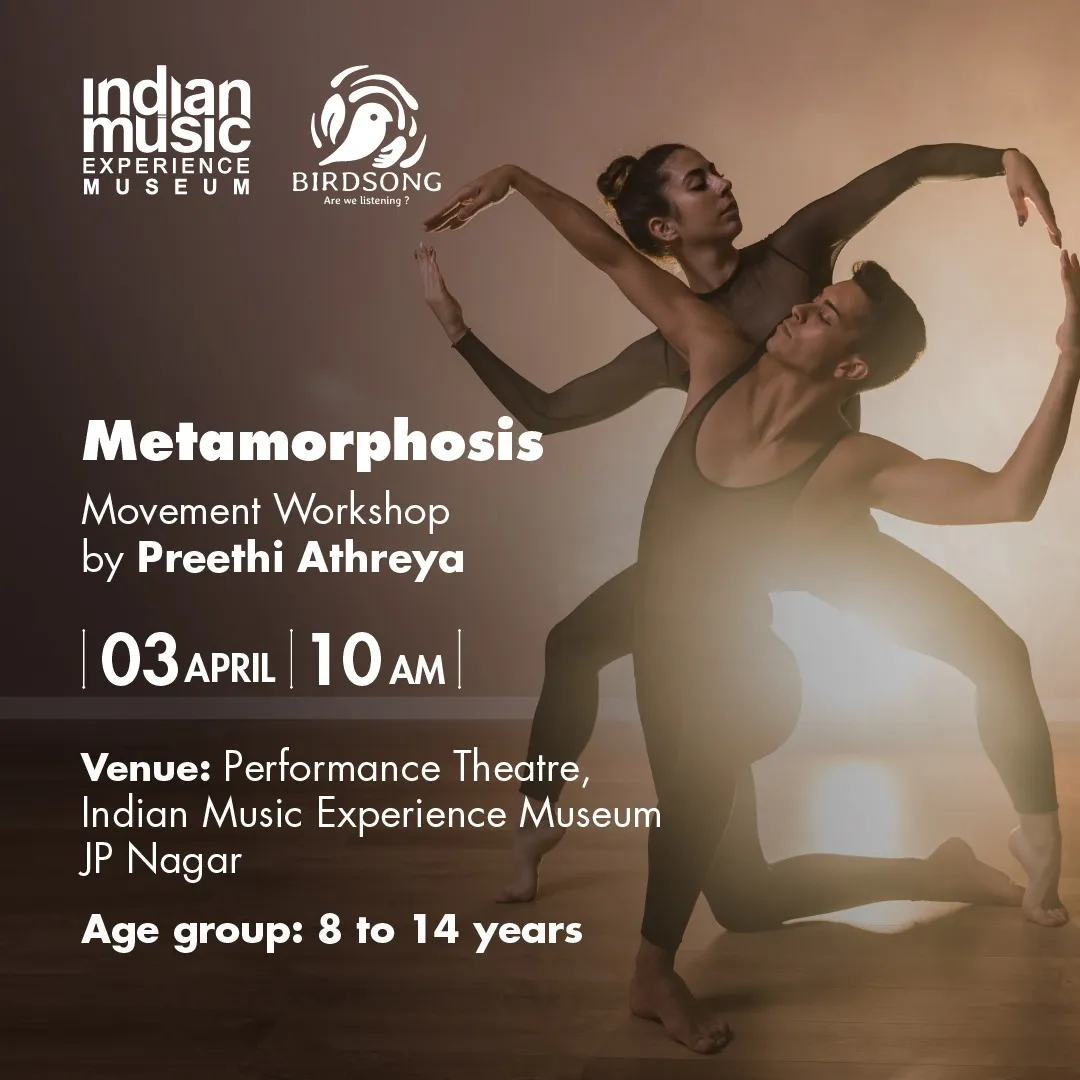 About the artist
With a background in classical Indian dance Preethi Athreya has been working within the Indian contemporary dance scene as a performer, choreographer and facilitator. She has been engaged since early 2000 in creating a personal movement language that reflects her relationship with her context, being at the same time open to new ways in how we may relate to the body. With a strong commitment to constantly redefine the Indian body, Preethi lives and works in Chennai, India.