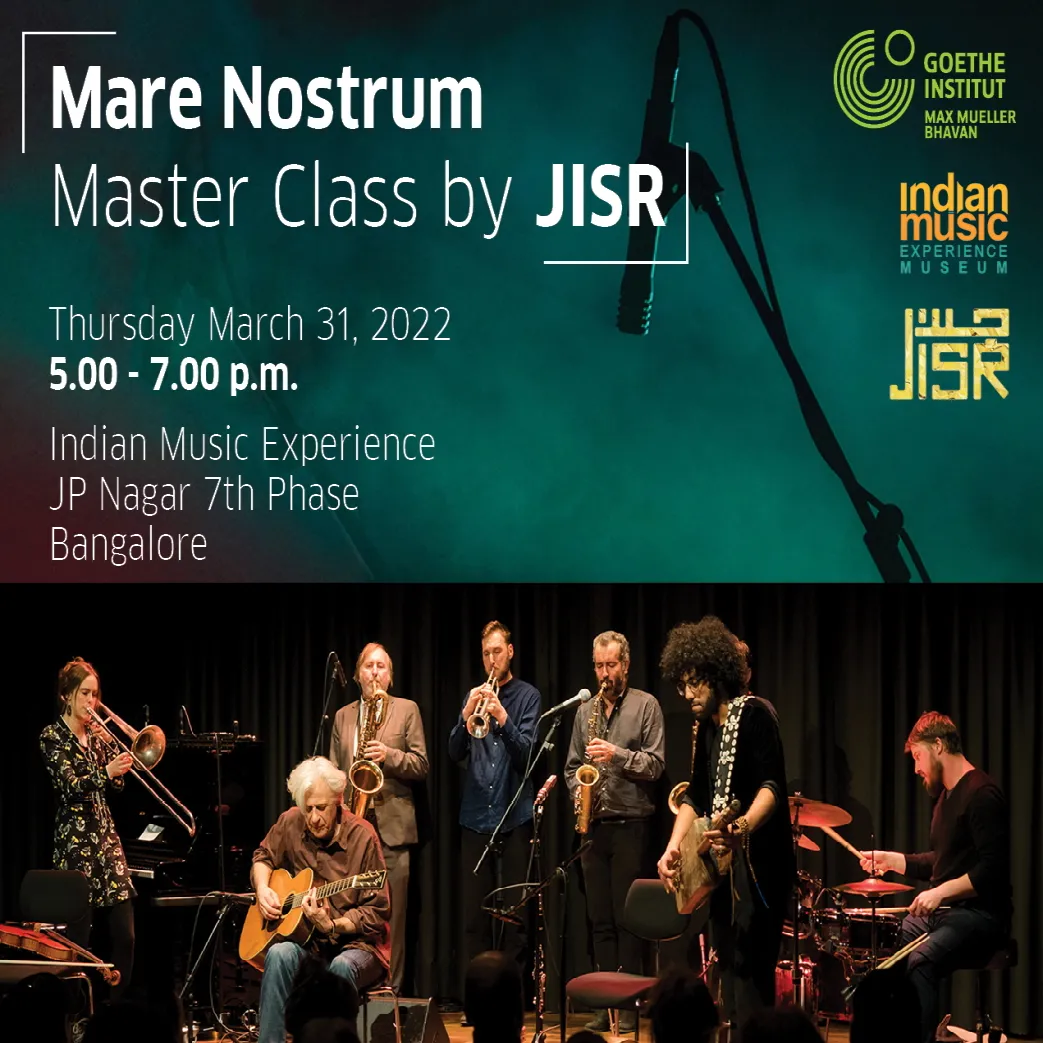 Master Class by JISR – Music Ensemble from Germany
Age Group: 15+ years 
European Music is a confluence of music cultures around the Mediterranean. The influence of Arabic culture in Spanish Andalusia and the rest of Central Europe has been of great importance for the development of musical instruments and music theories. Similarly, music from Europe, like Italian opera, has impacted  musical culture on the other side of the sea, which the Romans called Mare-Nostrum.
In this workshop by music ensemble JISR, participants will discover the history of musical exchange across the mediterranean through an introduction to unique instruments and composers. The workshop is designed to create conditions for interaction that allow participants to learn about "world music", its genesis and production from the experiences of ensemble members.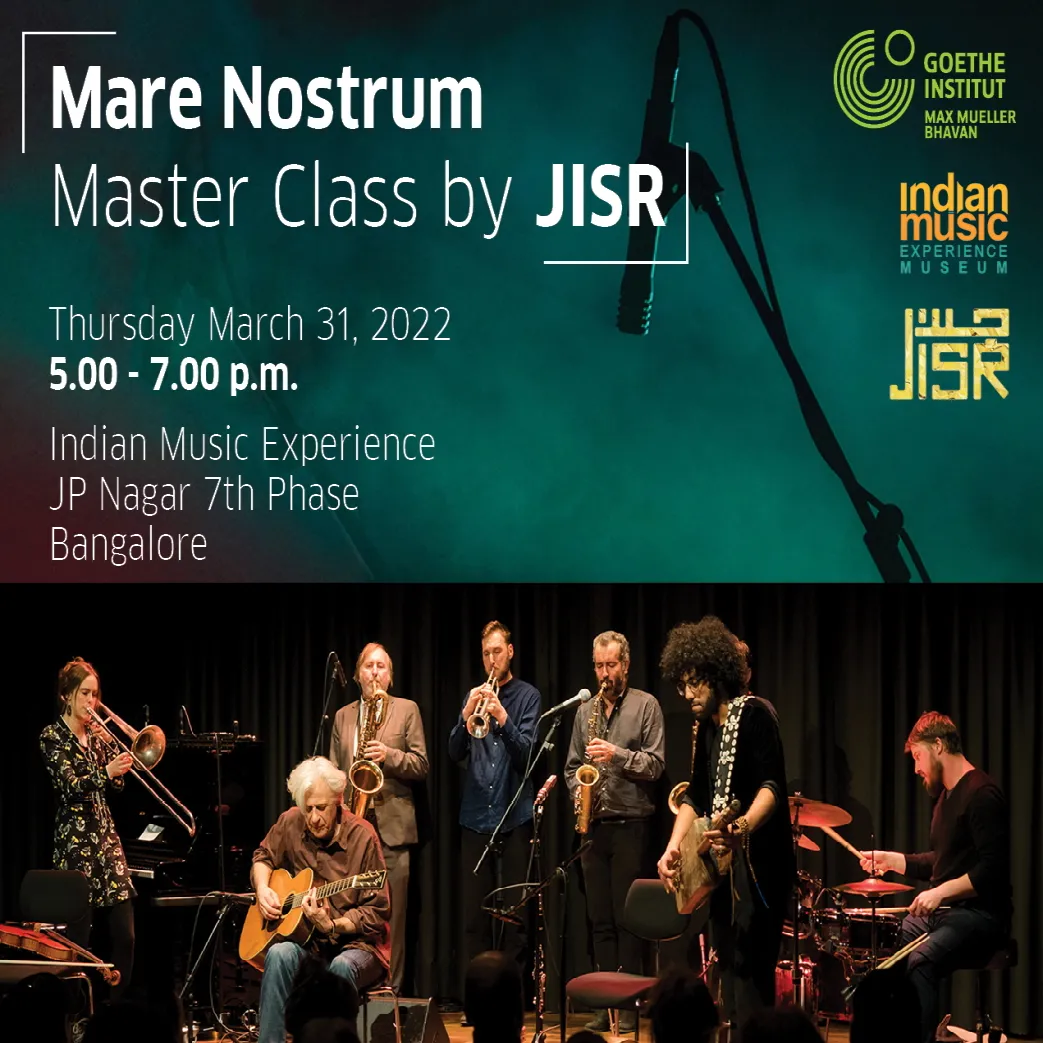 About JISR
Building bridges with music
JISR جسر is a collective from Munich led by the charismatic linguist, singer, percussionist and Gembri player Dr. Mohcine Ramdan. He gathered some of Bavaria´s finest musicians to share his vision of an emotional Pan-Oriental sound that is deeply rooted in the tradition of his family of musicians.
Their live performance offers a unique fusion of Arabic Maqam, the polyrhythm of Gnawa music, World Spiritual Jazz & a bit of Afro Kraut and sets a new landmark in how to unite the diversity of diasporic music in Europe in a one stage set. Truly mesmerizing & a must see. JISR جسر Band leader Dr. Mohcine Ramdan follows the path of musical exchange like a post modern Ibn Battuta of sound. The result on their debut album "too far away" (enja, yellow bird) is a ethnographic snapshot of polycultural musical traditions that breaks down boundaries, unconventionally arranged & orchestrated with a great longing for exotic atmospheres.
Modern Pan-Oriental Afro Jazz at its best with a strong focus set on the instruments "Oud" (the Arabic lute) plus "Gembri" (the North African bass) and on the ancient traditions of the Gnawa and Arabic music behind them. Healing music for the heart, mind & soul.
Mohcine Ramdan – North African percussion instruments, "gimbri" and vocals
Marja Burchard – piano, vibraphone and trombone
Niko Schabel – saxophones, clarinet
Lukacs Gergely – trumpet
Severin Rauch – drums
Roman Bunka – arabic lute "oud", guitar, electric bass
Marwan Fakir – violin