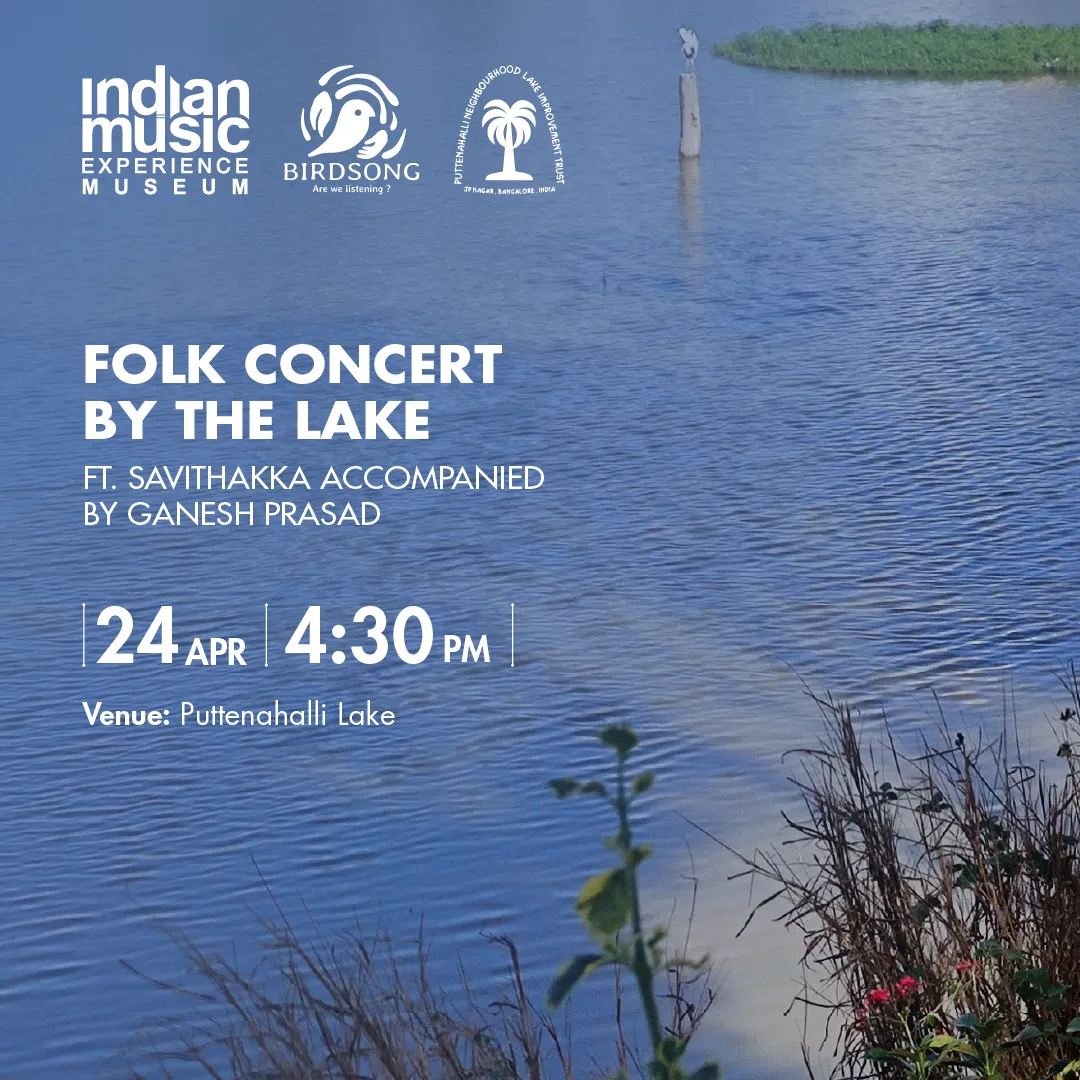 Lakeside Folk Concert
Ft. Savithakka and Ganesh Prasad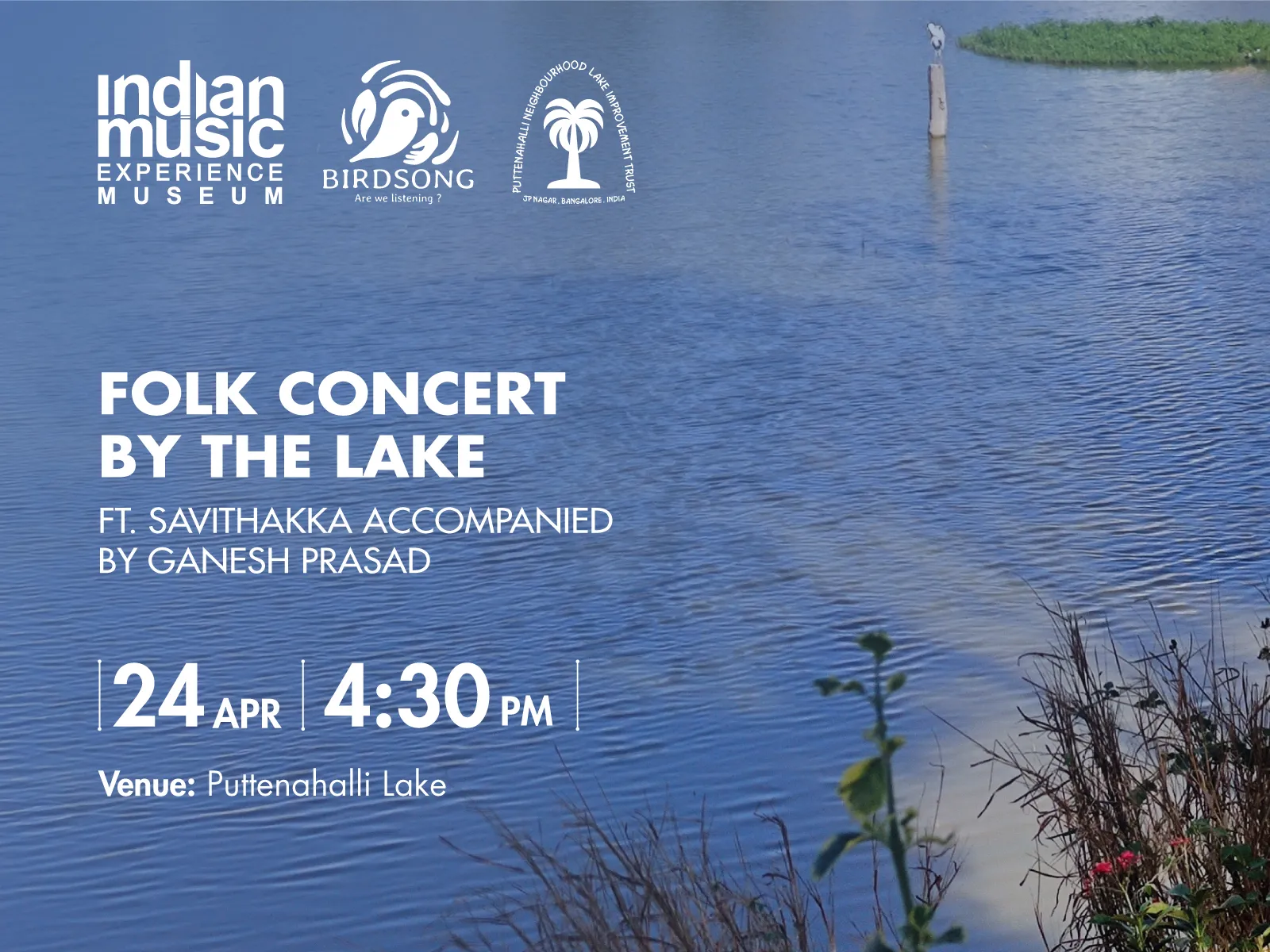 We invite you for a mesmerising evening of music at Puttenahalli lake, where reputed international folk singer Savithakka will treat us to a selection of stirring Kannada folk ditties in her signature earthy voice, against the backdrop of the lake's calming waters and the setting sun. Savithakka will be accompanied by keyboardist and harmonium player Ganesh Prasad.
Bio
Born in Bengaluru Savithakka started learning at a tender age under the tutelage of her mother, a well-known singer smt. Neelambike. Savitha further honed her talents by training with senior mentors in the field of classical music, including carnatic vocalist Ratna Shivashankar, and Hindustani vocalists Pandit. V. M. Nagaraj and Pandit. Dattatreya Joshi. She furthered her training in Sugama Sangeetha under the guidance of Sri M S Kamath and acclaimed music composer and sought-after mandolin master Sri N. S. Prasad.
Realizing the uniqueness in her voice, a base tonal quality that sets her apart from other singers, Savithakka began to carve a niche for herself by rendering folk music, Tatva pada, Bhakti Geete, Bhava Geete, in her own unique style.
As a folk singer she has received recognition from All India Radio & Doordarshan. She has rendered her voice to the popular music album `Sharanu Janapada' produced by lahari group, featuring  authentic kannada folk songs. Savithakka has sung for over 100 audio cassettes. As a contestant on the popular reality show Kannada Kogile, she won the hearts of Kannadigas.