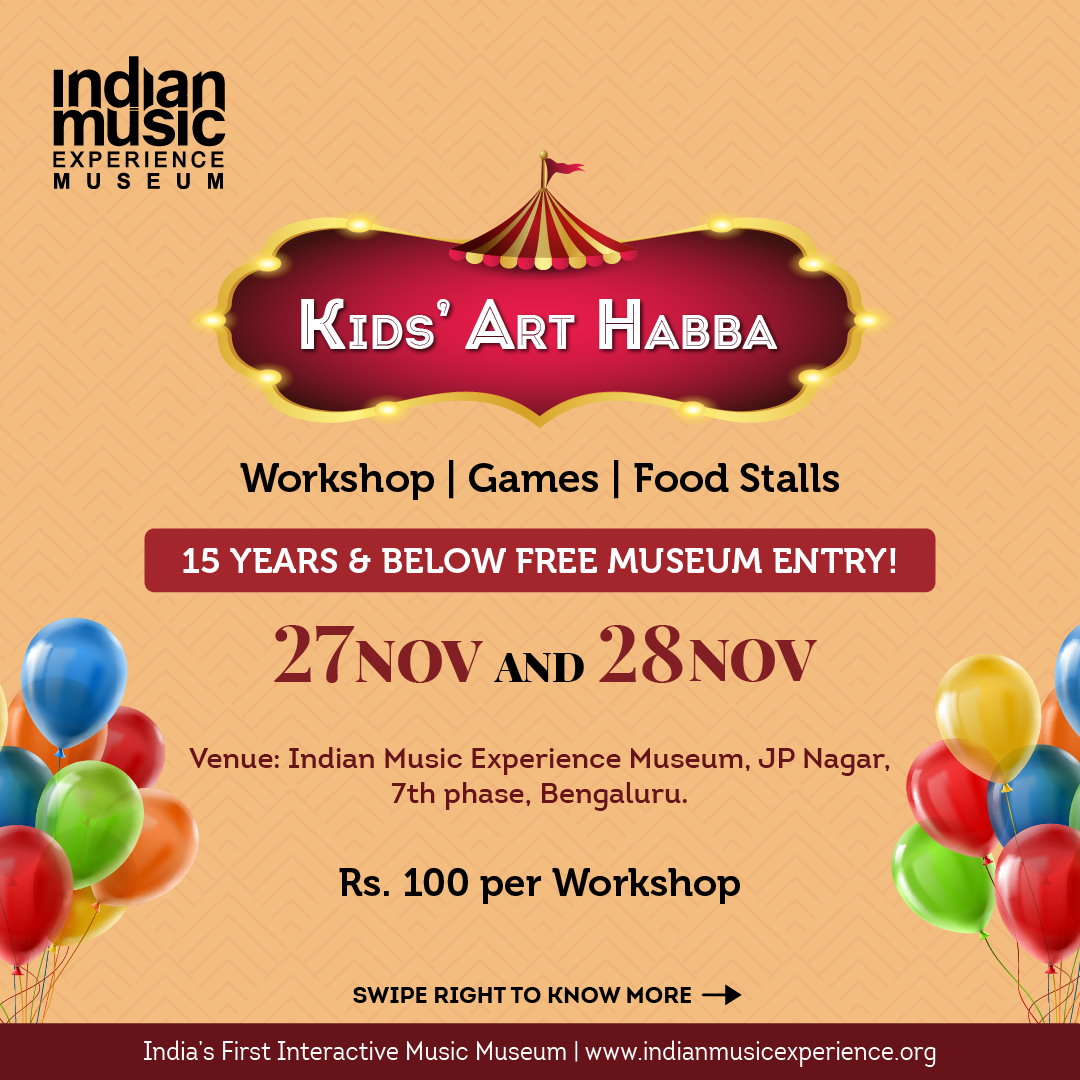 Kids'Art Habba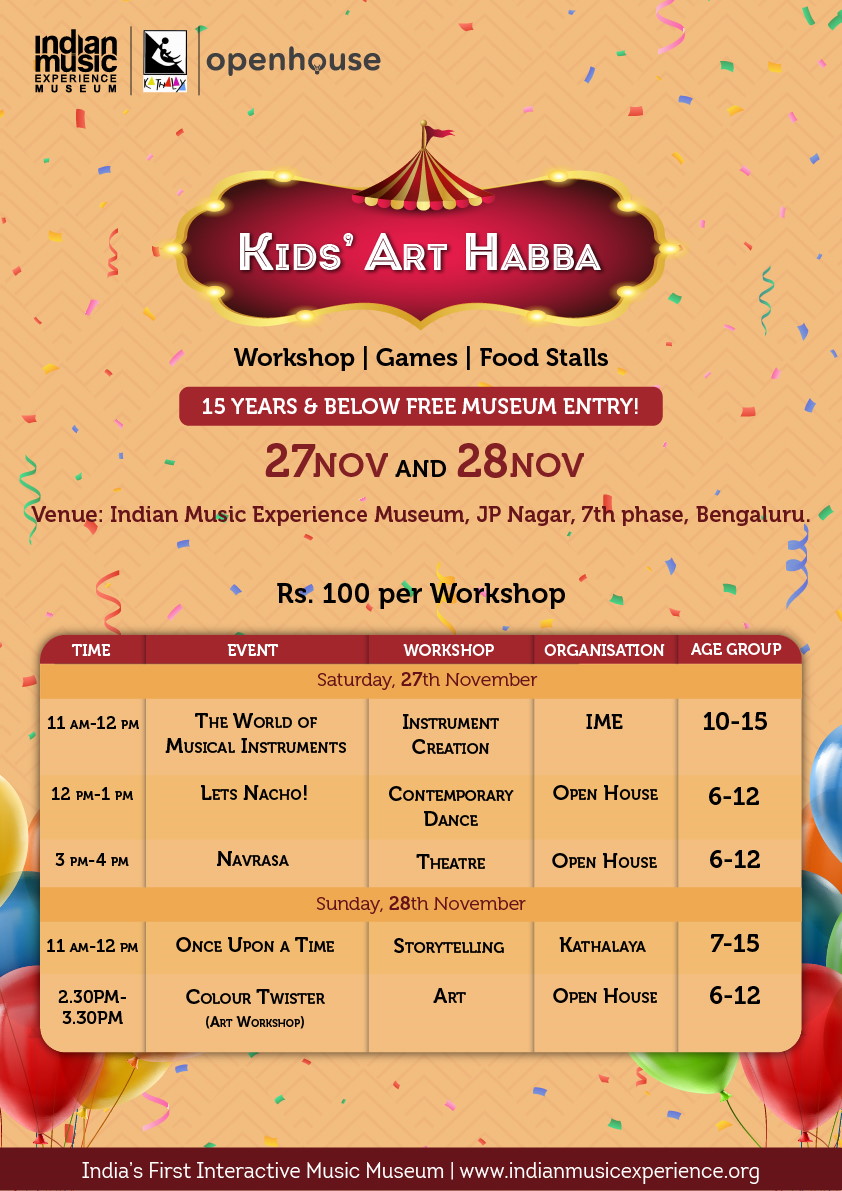 Please scroll down to check the details of the events
SCHEDULE
27th Nov
11am

-

12pm

The World Of Musical Instruments

<i>Kids' Age Group- 10-15 yrs</i><br><br>IME invites children on a journey of musical exploration and discovery. The World of Music Instruments is an interative workshop, taking place inside the museum's instruments gallery, where children will engage with sound through instruments and stories about music and musicians. In this fun and engaging session, children will also learn songs and how to make their own instruments!
12pm

-

1pm

Lets Nacho

<i>Kids' Age Group- 6-12 yrs</i><br><br>Contemporary dance form is all about voicing your emotions in the form of expression. It is a mixture of dance genres like classical ballet, modern, lyrical & jazz styles. Unlike other dance forms, it isn't a rigid choreographic style and is open to many possibilities of creating new variations. Join us for an hour to understand this liberating dance form, learn basic techniques and a choreography!
3pm

-

4pm

Navrasa

<i>Kids' Age Group- 16-12 yrs</i><br><br>Nine Emotions in which Nava signifies nine and Rasa signifies Emotions. The nine emotions included in Navarasa are Shringara (love), Hasya(laughter), Karuna (compassion), Raudra (anger), Veera ( courage), Bhayanaka (terror), Bheebhatsya (disgust), Adbutha (surprise), and Shantha (peace or tranquility). Children will be nudged to explore various emotions and led to comprehend the depth of each emotion while learning the significance of being expressive and channeling their emotions.
28th Nov
11am

-

12pm

Once Upon A Time

<i>Kids' Age Group- 7-15 yrs</i><br><br>This children's day we invite you for an animated retelling of the "Town Musicians of Bremen", a popular German fairy tale collected by the Brothers Grimm. It tells the story of four aging domestic animals, who after a lifetime of hard work are neglected and mistreated by their former masters.
2:30pm

-

3:20pm

Colour Twister

<i>Kids' Age Group- 06-12 yrs</i><br><br>In this liberating art workshop tailored for children from 6 to 12 years old, children will explore secondary colours through interesting mixing and merging techniques