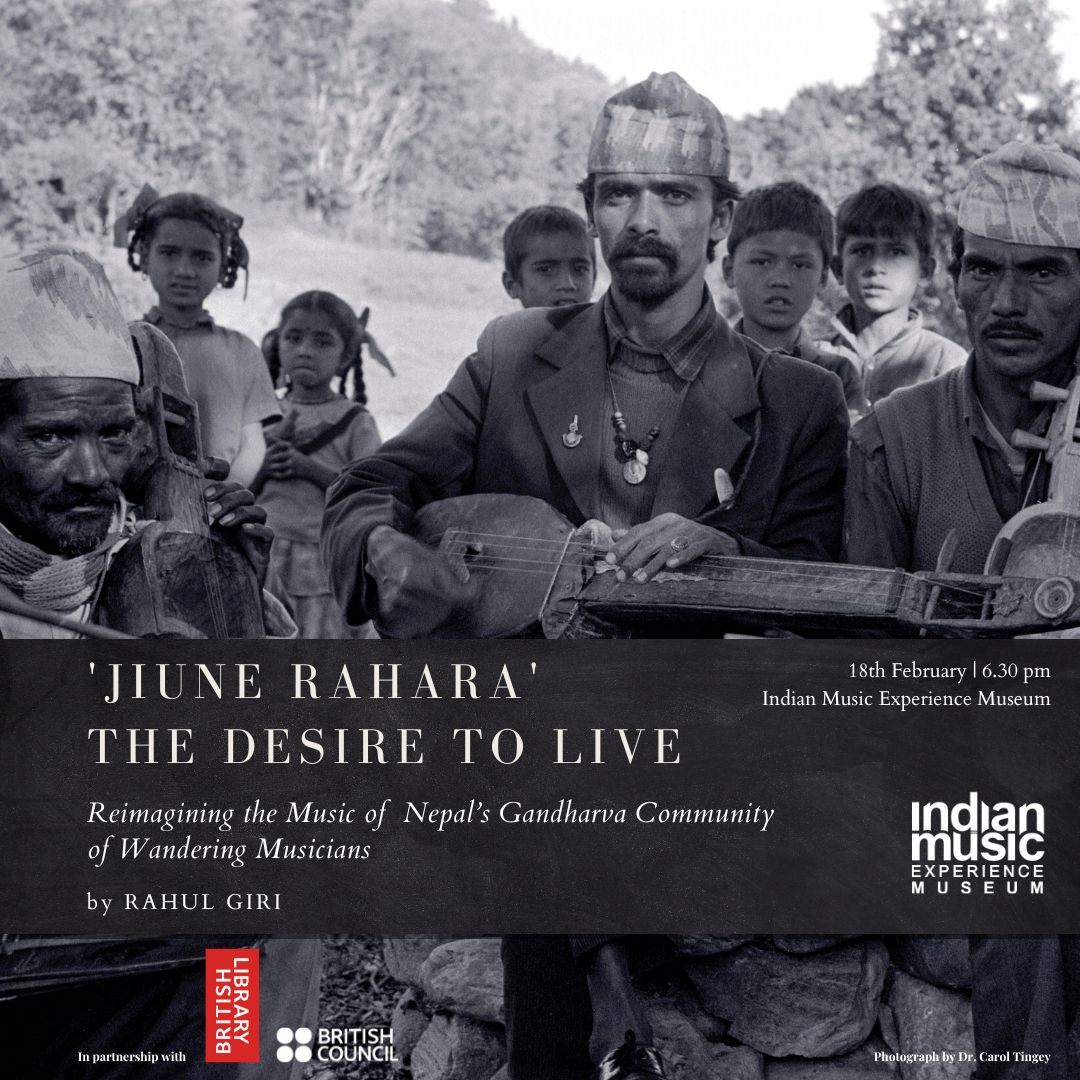 'JIUNE RAHARA' THE DESIRE TO LIVE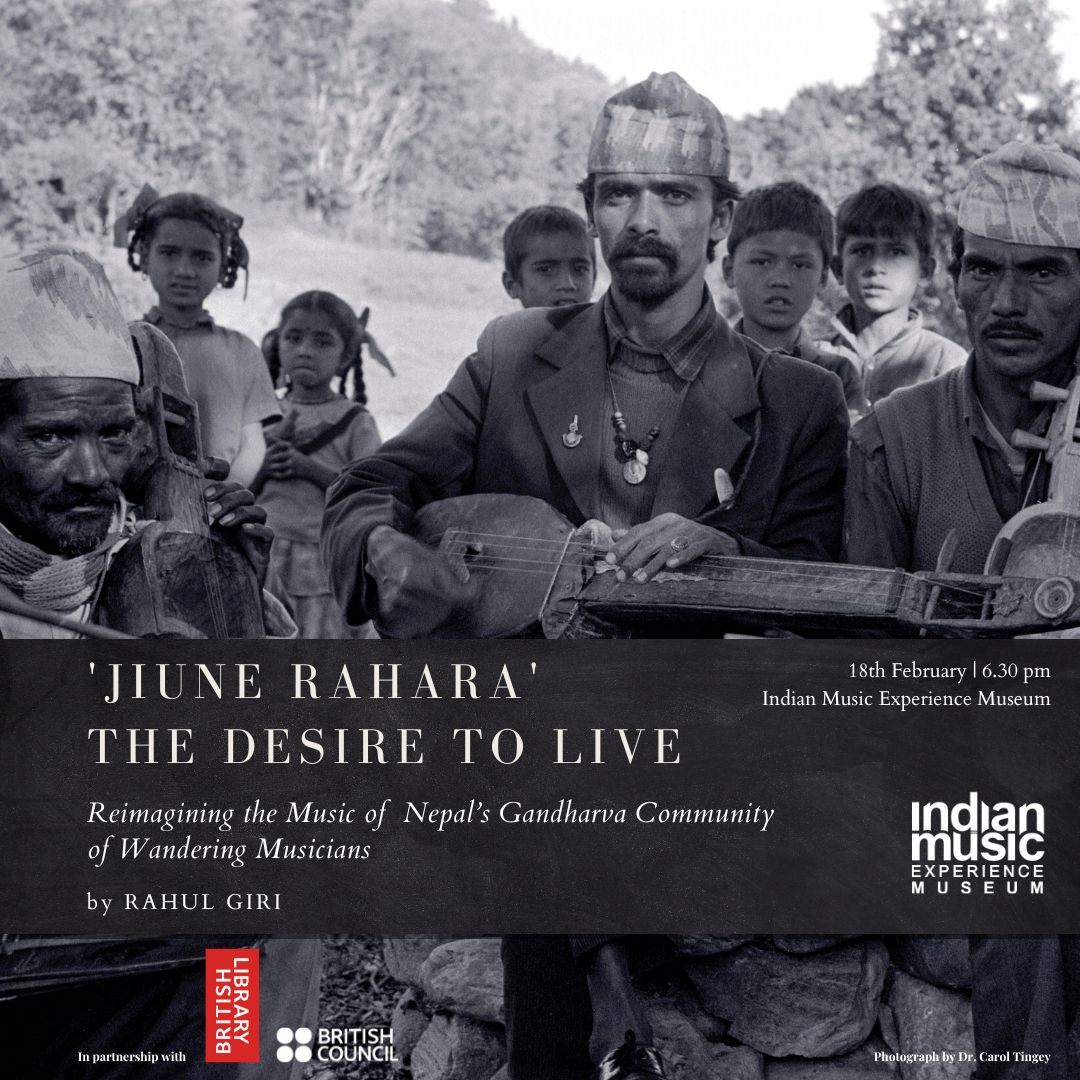 About the event
Over the last six months working with the British Library's sound archive as a Resonations artist-in-residence, Rahul Giri has engaged with various forms of Nepali music that cut across language, culture and geography. His primary focus within this vast archive has been the recordings of the Gandharva community – a wandering musician caste from Nepal.
Some of the Gandharva recordings Giri has worked closely with were written against the backdrop of war. 'Jiune Rahara', is one such song performed by Lurey Gandharva on voice and sarangi, and recorded by Carol Tingey in Tarkughat Village, Lamjung, in 1992. The song was most likely written over 200 years ago. The refrain 'Jiune Rahara' which literally translates as 'the desire to live', poignantly describes the mindset of the soldiers who were well aware of the realities of war – and how the fear of death and the desire to live simultaneously manifest themselves.'Jiune Rahara', Giri felt resonated with the lives of present-day Nepali migrant workers who travel abroad in search of employment and face similar uncertain and unsafe circumstances.
Come join us as Rahul Giri presents his research on the Music of the Gandharva Community of Nepal, and the resulting body of audio-visual work that he is currently working on.
Date and Venue:
18th Feb 2023, 06:30 pm
The Indian Music Experience Museum