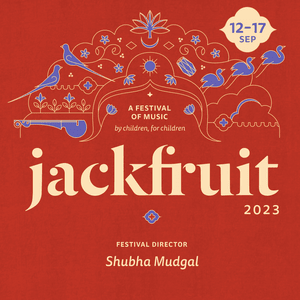 Jackfruit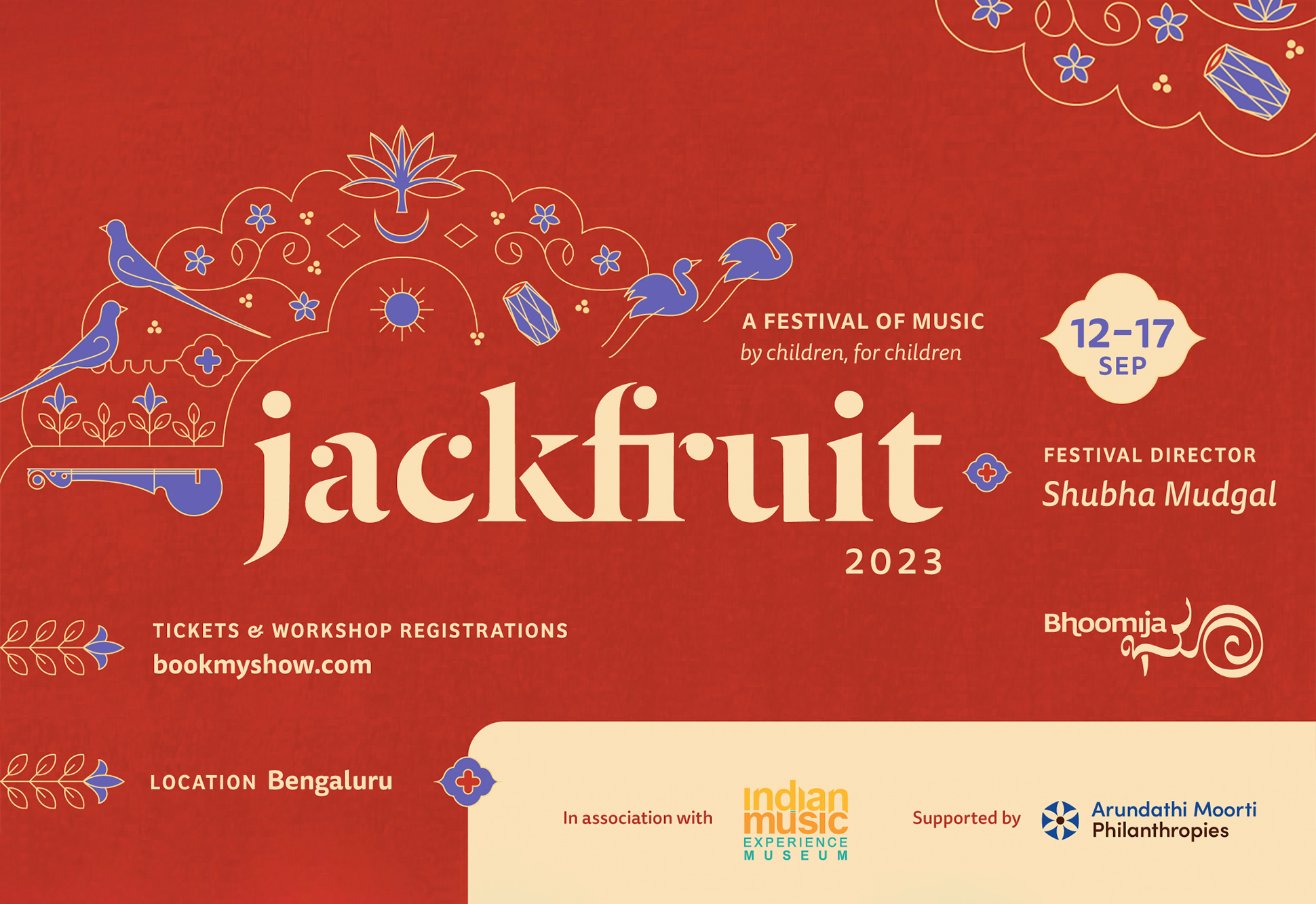 About
IME is happy to present Jackfruit 2023 in collaboration with Bhoomija this September. This beloved music festival is for and by children, and this year marks the festival's fifth edition. Renowned Indian classical vocalist and composer Vidushi Shubha Mudgal is the Festival Director. It will take place between 12 and 17 September 2023 at the museum and MLR Convention Centre, J P Nagar.
This year's exciting line-up includes two stunning flagship showcase concerts conceptualized
and directed by Vidushi Shubha Mudgal and distinguished tabla maestro Dr. Aneesh Pradhan. The concerts will feature young performers, below the age of 17, from across the country.
Chotu Khan (Manganiyar), Rohan Das (Bengali Folk), Dnyaneshwari Ghadge (Hindustani
Classical) and Rahul Vellal (Carnatic Classical) come together in "Singing into the Future" to be
directed by Shubha Mudgal. This special ensemble of child prodigies will feature accompanists
from each genre.
38 children from across the country come under the baton of Dr Aneesh Pradhan in "Kamaal
Dhamaal". Living up to the name of the show, the children will light up the stage with folk and
classical percussion, accompanied by soulful vocals and melodic instruments. Drums from
Manipur; Dhols, Khartals, and Dholkis from Rajasthan; Ghumat and Kansalem from Goa; Halgi
from Kolhapur; Sambal, Tuntuna, and Manjira from Ahmednagar; Dhol and Tasha from Pune;
vocalists from West Bengal, and Carnatic percussion instruments and Harmonium from Bangalore are some of the instruments that will be featured in the concert, skillfully brought
alive by artistes as young as 7 and no older than 16!
A never-before experience awaits the young musicians of Bangalore – a range of short and
exquisite workshops are scheduled for different age groups. Aruna Sairam, Shantanu Moitra, MD Pallavi, Shantanu Bhattacharyya, Bickram Ghosh, Vineeth Vincent, and DJ Peach Blok will be conducting these workshops, for students and music enthusiasts below 24 except the one by MD Pallavi which will be open to all ages.
The detailed schedule, tickets to the shows, and registrations for the workshops could be done on BookMyShow.
Date:
12th Sep 2023 to 17th Sep 2023
Venue1:
MLR Convention Centre,
JP Nagar 7th Phase,
Bengaluru, Karnataka 560078
Venue2:
Indian Music Experience Museum,
Brigade Millennium,
JP Nagar 7th phase,
Bengaluru,
Karnataka 560078
Tickets:
Click here