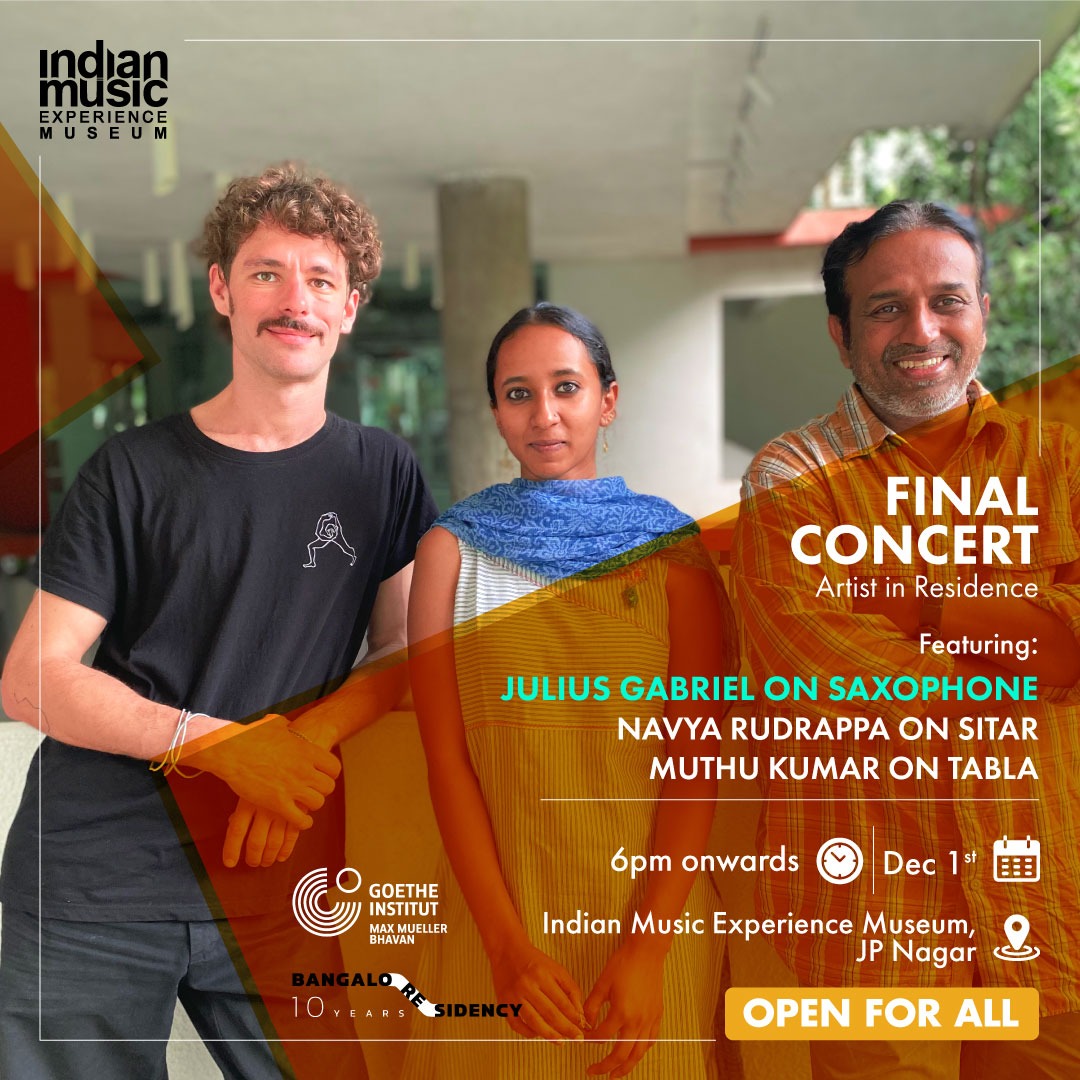 Final Concert – Artist in Residence – Julius Gabriel featuring Navya Rudrappa and Muthu Kumar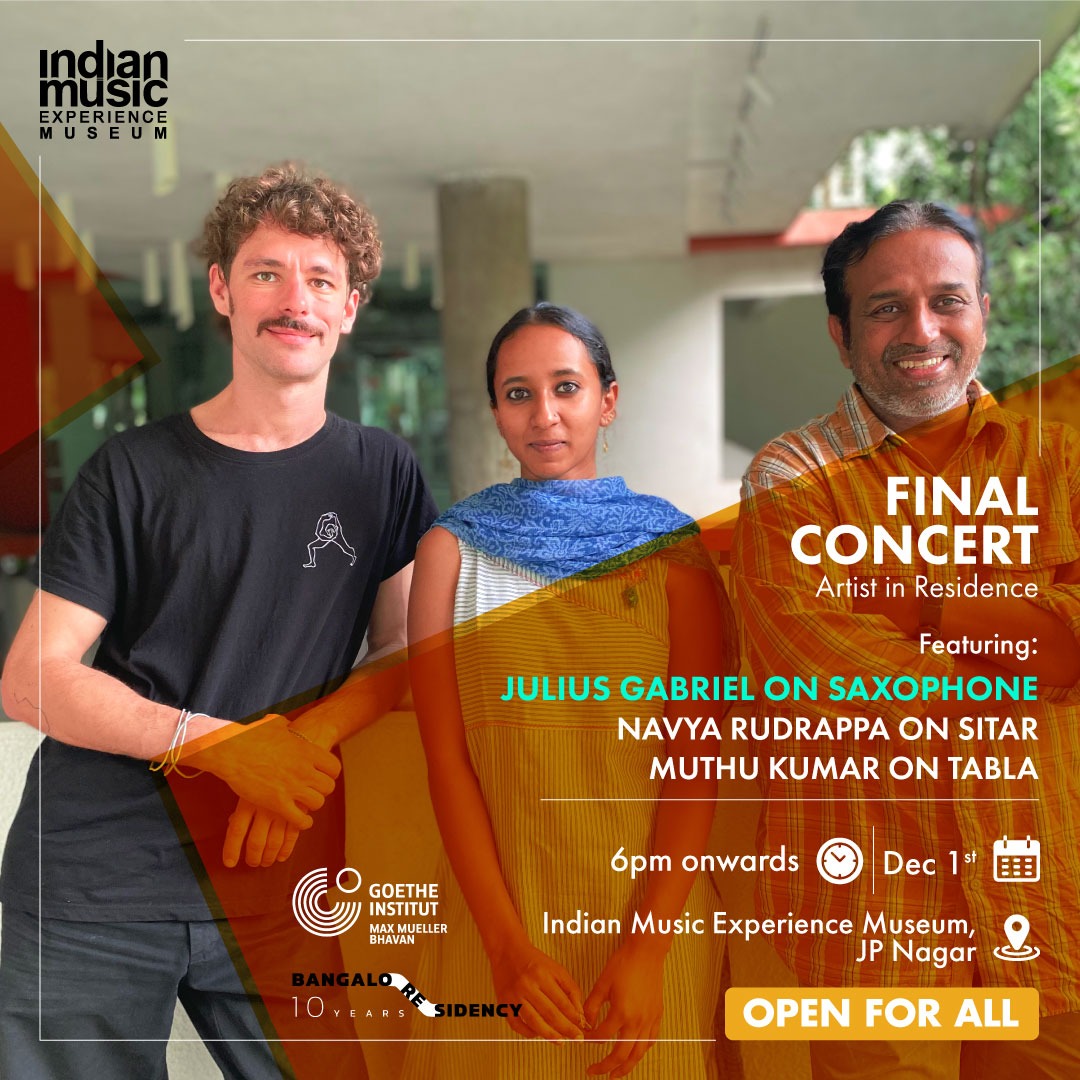 About the event
A serendipitous meeting at a contemporary art space inspired saxophone player Julius Gabriel and sitar player Navya Rudrappa to explore the possibility of a collaboration. An exchange of ideas from their respective musical backgrounds led to elaborate practice sessions and interactions with Nadaswaram Vidwan Dakshinamurthy and parai player Naresh Kumar. The idea of a performance was finalised after a rehearsal with renowned tabla player Muthu Kumar. The music of this trio is influenced by classical ragas, jazz music, and intuitive improvisation.
Julius Gabriel is a saxophone player, performing, and recording artist from Berlin who is currently an artist in residence at the Indian Music Experience  Museum. His work as a solo artist focuses on the exploration of the saxophone within all its limits and dimensions, emphasizing the multidimensional unfolding of sound through experimentation, improvisation, extended playing techniques and self-made hybrid instruments. He is an active collaborator who has recorded and performed with musicians from various musical genres across Europe. He has worked as a member of large ensembles such as The Dorf, London Jazz Composers Orchestra and Barry Guy Blue Shroud Band. Navya Rudrappa is an emerging architect-turned sitar player based in Bangalore. She is a disciple of Shri Vijay Gonahalu of Imdadkhani gharana and Pt Nandakumar Kurudi of Agra gharana. She has given solo and group performances for Alaap Sangeet Sabha, Sitar Symphony and other non-profit organizations in Bangalore, Mysore and Dharwad.
Muthu Kumar has created a niche for himself as a tabla percussion player par excellence, with over 30 years of experience in the music industry. After having studied under tabla legends Ustad Allarakha and Ustad Zakir Hussain, Muthu has traveled across the globe and performed at many prestigious venues and festivals. He has accompanied Anup Jalota, Alice Coltrane, Maynard Ferguson, John Barnes, Bill Laswell, Dana Gillespie, Bombay Jayashree, Chaka Khan, Sonu Nigam, Grammy winner Ricky Kej and Lucky Ali. He is also the founder of Rhythm Shala – a school for Indian percussion with over 100 students. Muthu has collaborated internationally with musicians from many genres. He has recorded for numerous albums and is the founder of popular bands like Mystik Vibes, Y Factor, and Atmic Vision.
Date and Venue:
1st Dec 2022, 06:00 pm
The Indian Music Experience Museum
Tickets:
Open for all