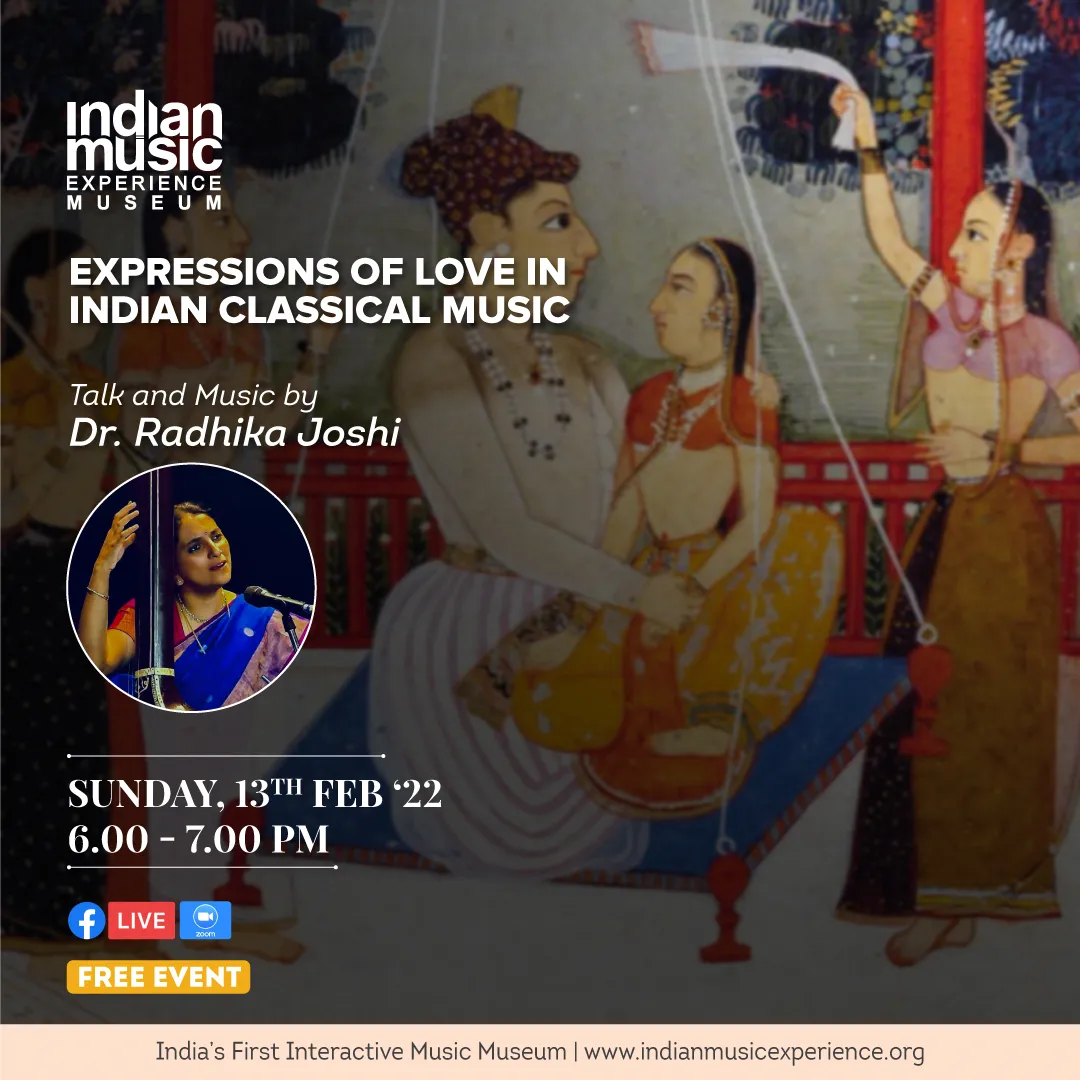 Expressions of Love in Classical Music
Khayal, Thumri and Ghazal Music and Talk by Dr. Radhika Joshi
An illustrated talk by Hindustani Classical vocalist Dr Radhika Joshi on the expressions of love in classical music, where she would talk about khayal, thumri as well as ghazal.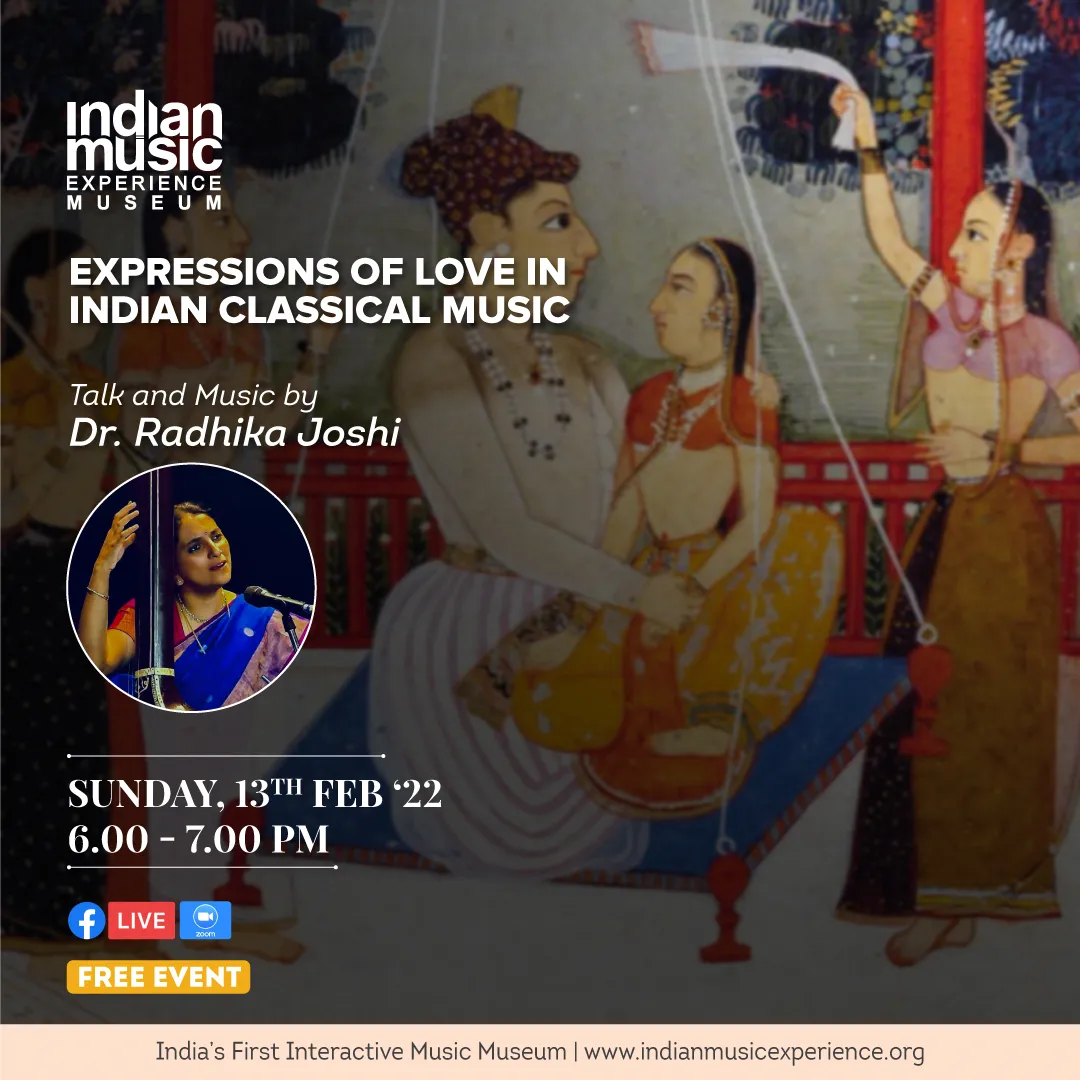 Artist Bio 
Radhika Joshi is a young and promising Hindustani classical vocalist of the Jaipur Atrauli Gharana. Radhika has also had the privilege of studying semi-classical forms of music such as Thurmi, Kajri,  Hori, Dadra from Padmabhushan Smt. Girija Devi at the  Sangeet Research Academy, Kolkata. Over the past few years, Radhika has presented her music at several music festivals in India and abroad. She is a recipient of the National Scholarship for Performing Arts awarded by the Government of India and is a graded artiste of the All-India Radio.
Radhika is very passionate about spreading her love for Hindustani music, preserving the rich tradition.