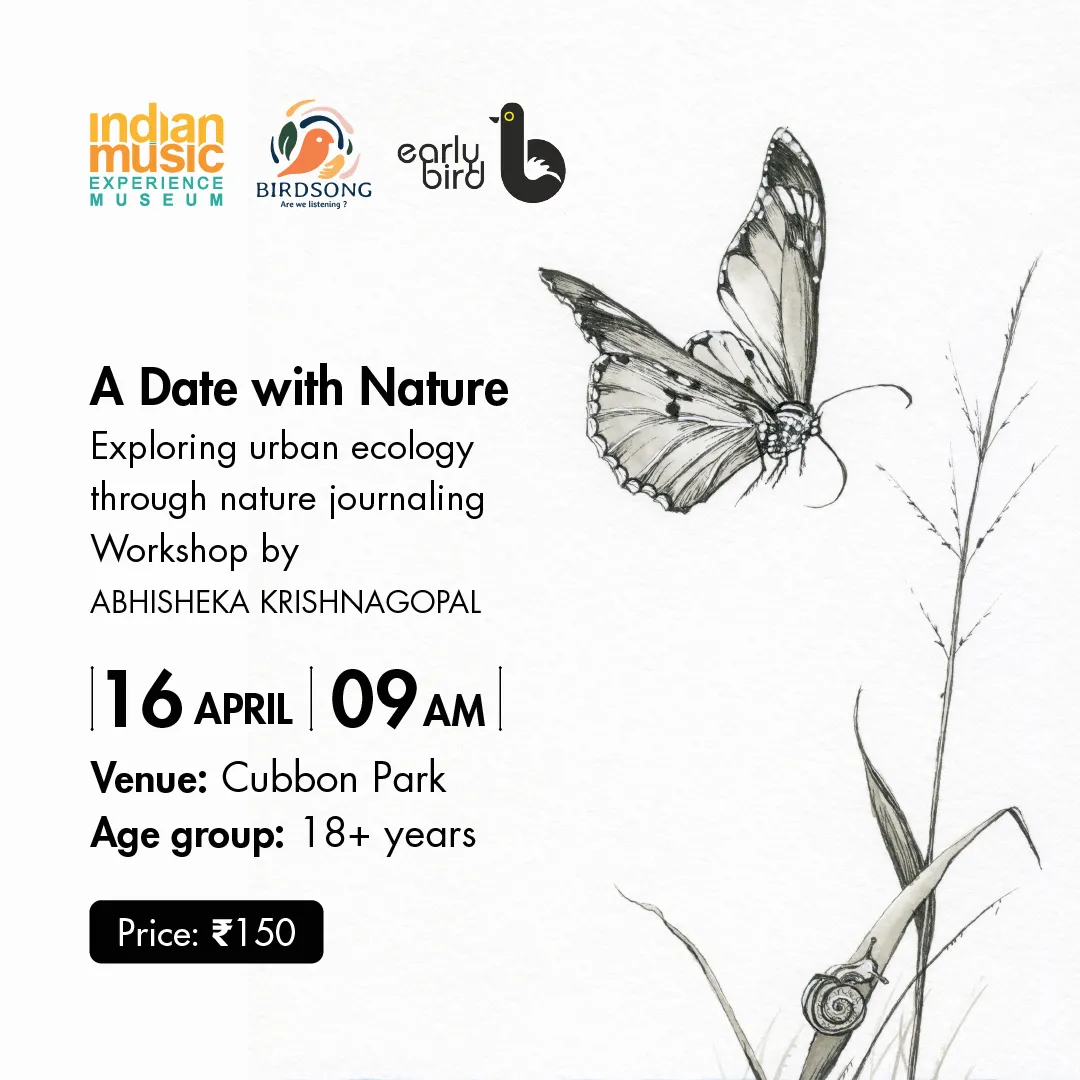 Date with Nature
Exploring Urban Ecology Through Nature Journaling
Workshop by Abhisheka Krishnagopal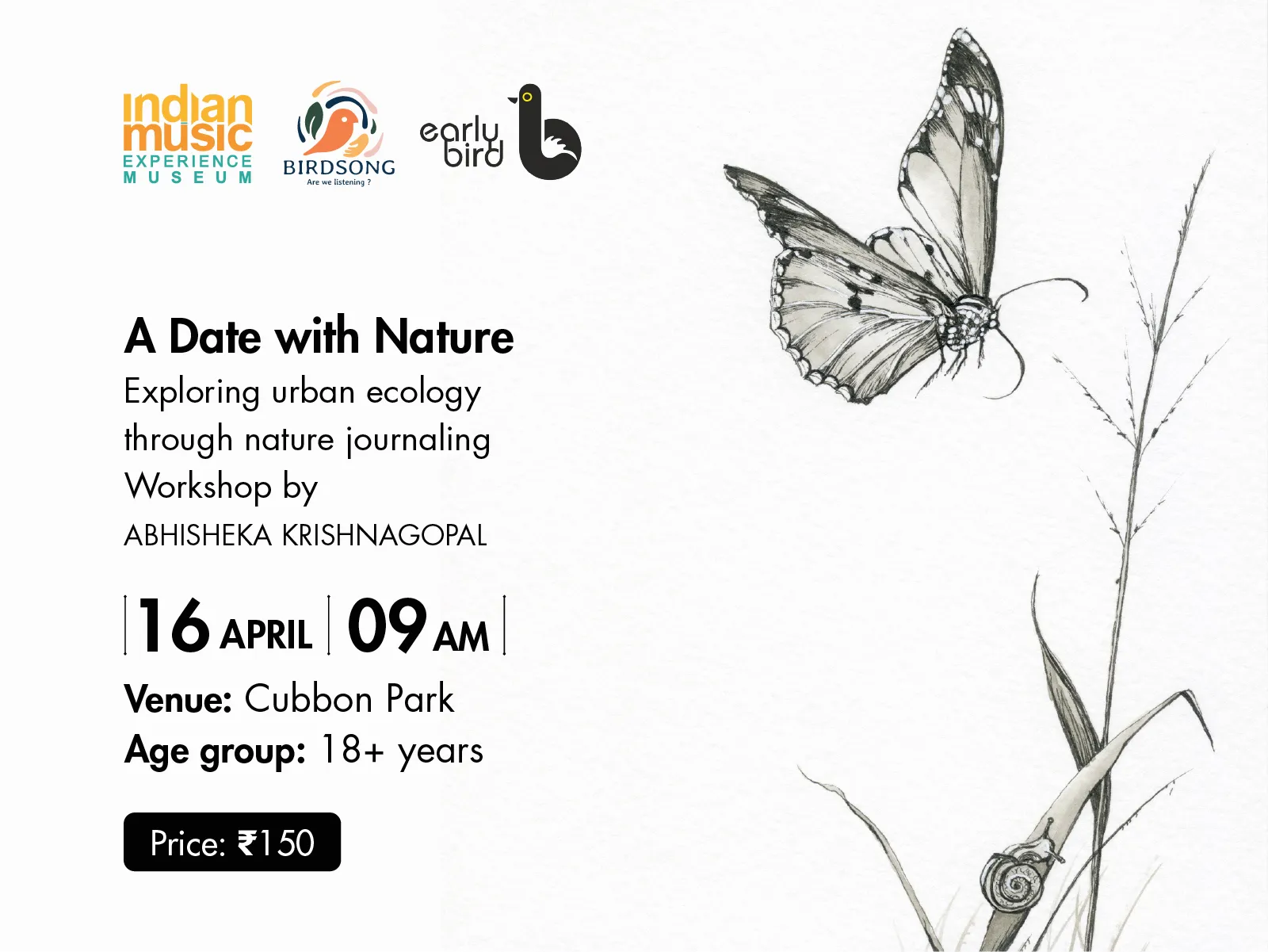 All around us there are interesting wild plants and animals that many times we tend to not notice.
Nature journaling helps slow you down, pay attention and observe your natural surroundings. It is a practice of sketching or writing what you see and feel. It helps you connect with nature in your own unique way.  Nature journaling helps build creativity, curiosity, observation and critical thinking skills while nurturing connection to nature and the outdoors. This session will help you experience and appreciate urban ecology in a creative way.
Bio
With an educational background in Fine Arts, Ecology & Environment and Conservation Leadership, Abhisheka Krishnagopal has worked in the field of Urban wildlife rehabilitation, wildlife research as well as Nature education. After a brief stint in the corporate sector, she has been working with NGOs and grassroot collectives involved in nature conservation. Abhisheka strives to divide her time between exploring the wilderness, investigating the wonders of the Natural world, and experimenting with various art forms to convey the message of nature conservation.