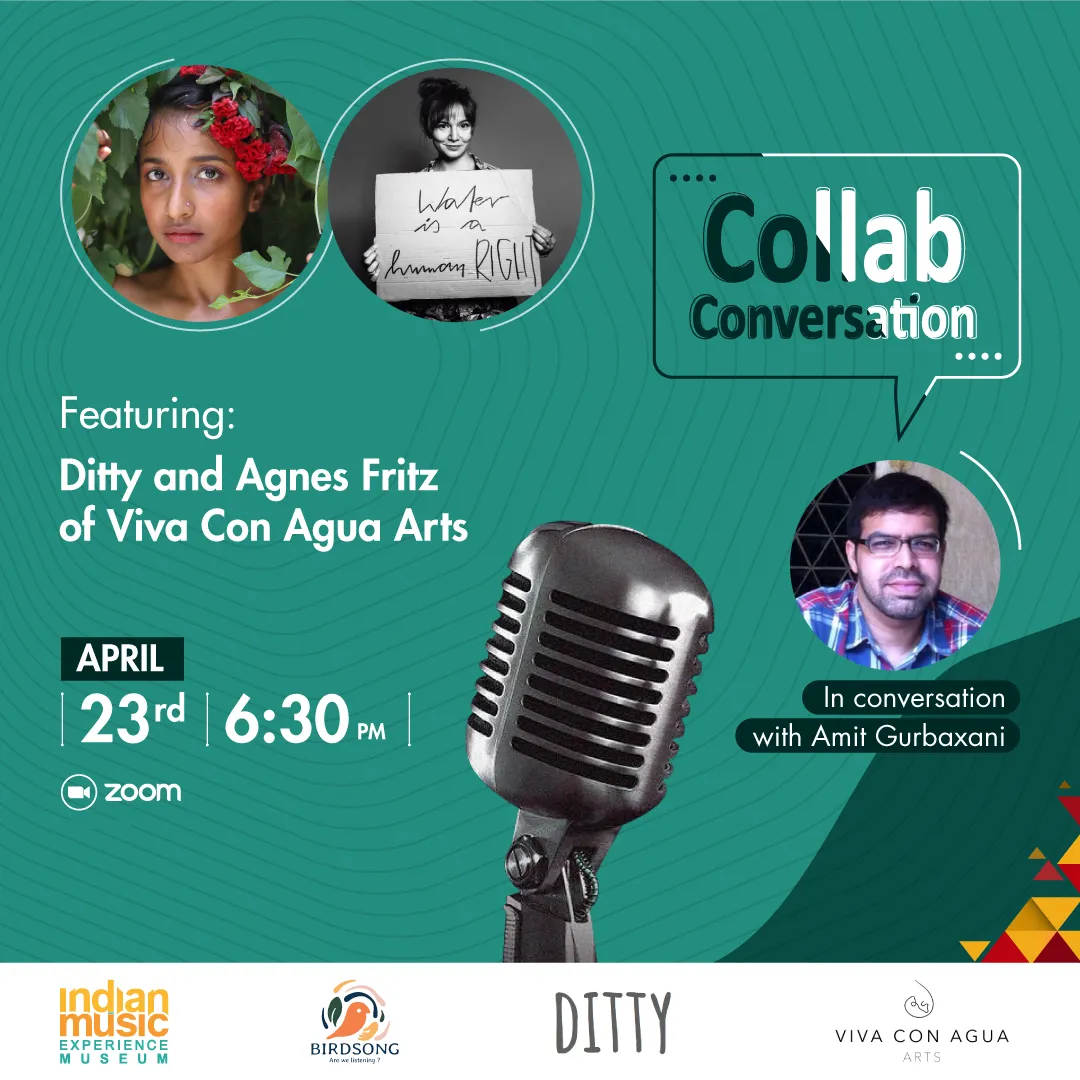 CollabConversation
Ft. Ditty and Agnes Fritz of Viva con Agua Arts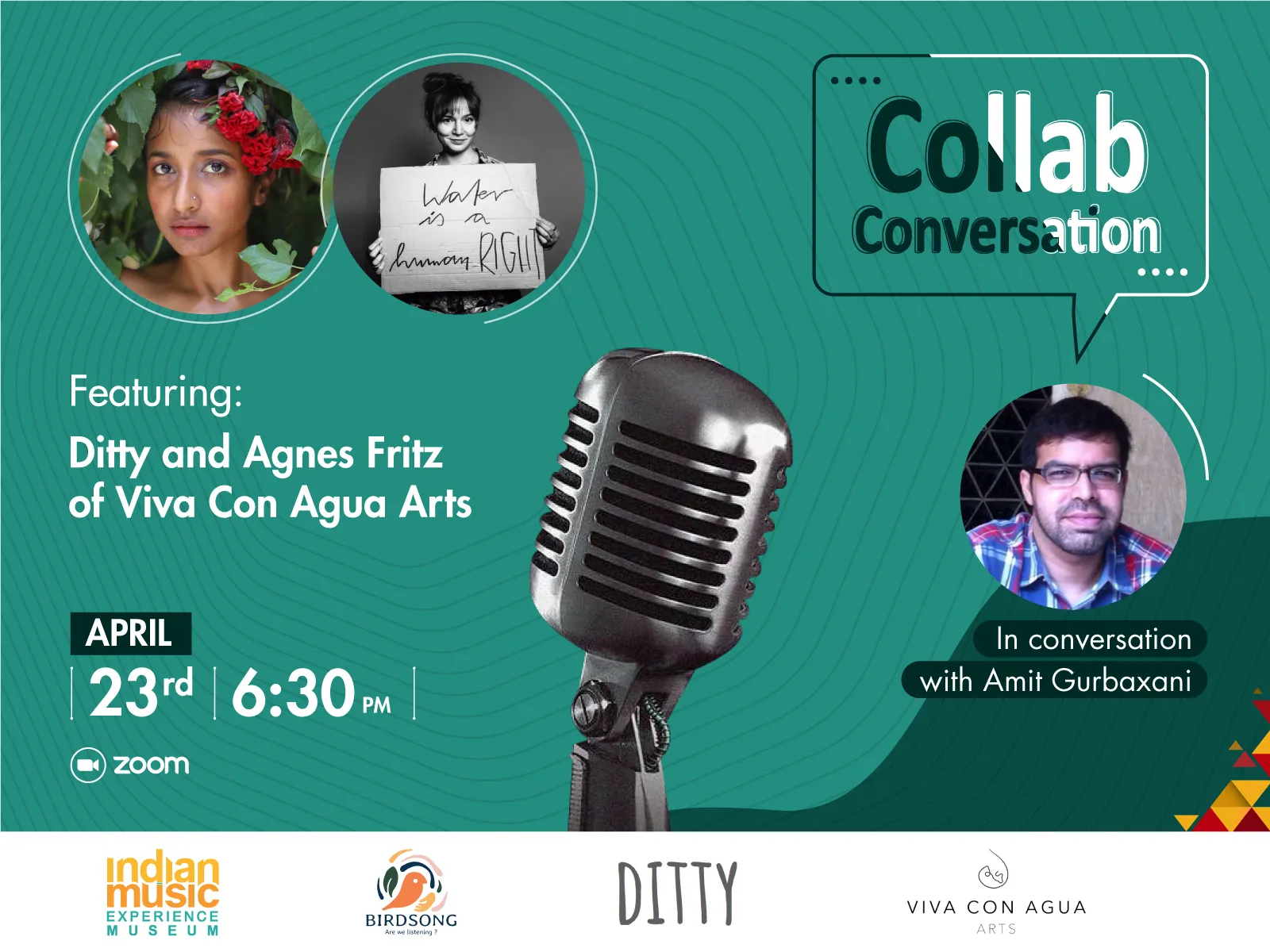 CollabConversation is a series of conversations that explores the exciting world of musical collaborations in the contemporary Indian music scene, curated and moderated by well-known music journalist Amit Gurbaxani.
Featuring singer-songwriter Ditty and Agnes Fritz, Founder Viva Con Agua Music, the April edition will focus on the collaboration between the artist and the German water rights charity Viva Con Agua, to set up Faraway Friends — a collective that explores urgent ecological needs through art and inclusion.
Bios
Amit Gurbaxani is a prolific music journalist who specializes in writing about business trends in the Indian music industry and the workings of its independent scene. Over the last two decades, his work has been published in a variety of Indian and international publications such as Billboard, Firstpost, India Today, Music Ally, Scroll and The Guardian.
Ditty, is an Indian independent artist and urban ecologist whose music is inspired by the natural world. She started by playing music on the streets to reclaim public spaces. Her 2019 debut album, Poetry Ceylon was named the debut album of the year by India Today. Ditty was selected as one of 30 emerging artists from all around the globe to be part of the Talent Exporter Program at Midem 2020 in Cannes. She is currently collaborating with German organization Viva con Agua, to set up an artist collective– Faraway Friends, to address urgent ecological topics through art and inclusion. With her tour, Make Forests Not War, she is working on a conscious model for artist touring to offset carbon emissions. She is actively planting forests in India.
Agnes Fritz is the Managing Director of Viva Con Agua Arts. The Viva con Agua ARTS was founded in 2016 as the third social business of Viva con Agua and supports the projects of the association with the organization of various events and art projects. Under the motto "ART CREATES WATER" we use the universal languages ​​of art, music and sport to draw attention to the various national and international projects of VcA and to generate donations for their implementation.