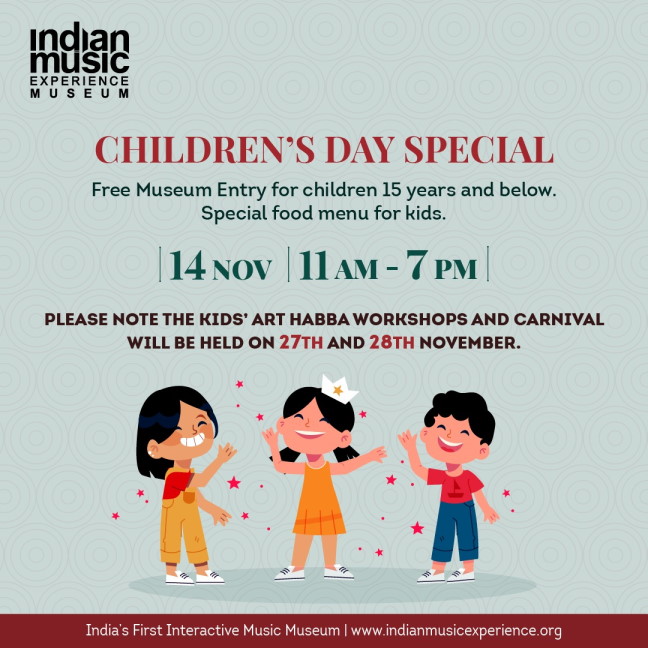 Children's Day Special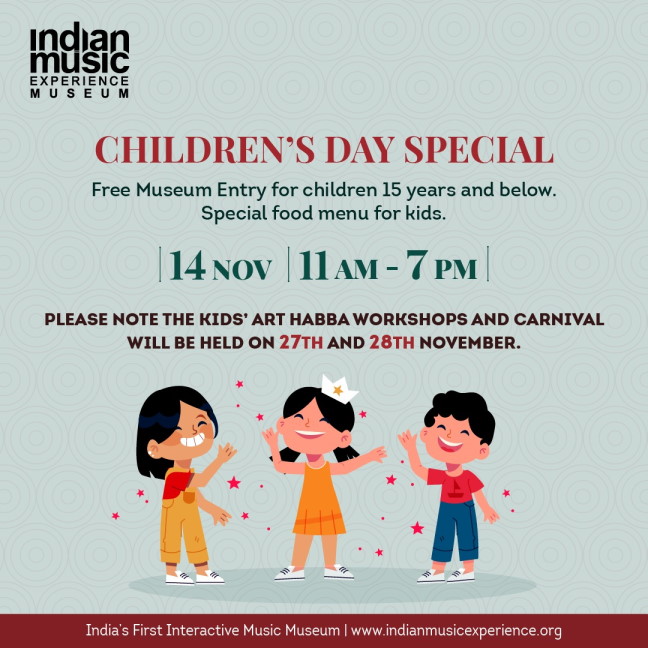 Every child is an unique flower that blooms in their own way. The same as music that spreads joy each and everyday!
We welcome all the children of Namma Bengaluru on Children's Day from 11 am  upto 7pm. Special food menu all day long along with free museum entry for children below 15 years of age.
We would like to remind that the Kid's Art Habba Workshops & Carnival will be held on 27th & 28th November 2021.
Drop by for a day filled with fun & excitement! Plan their day now!