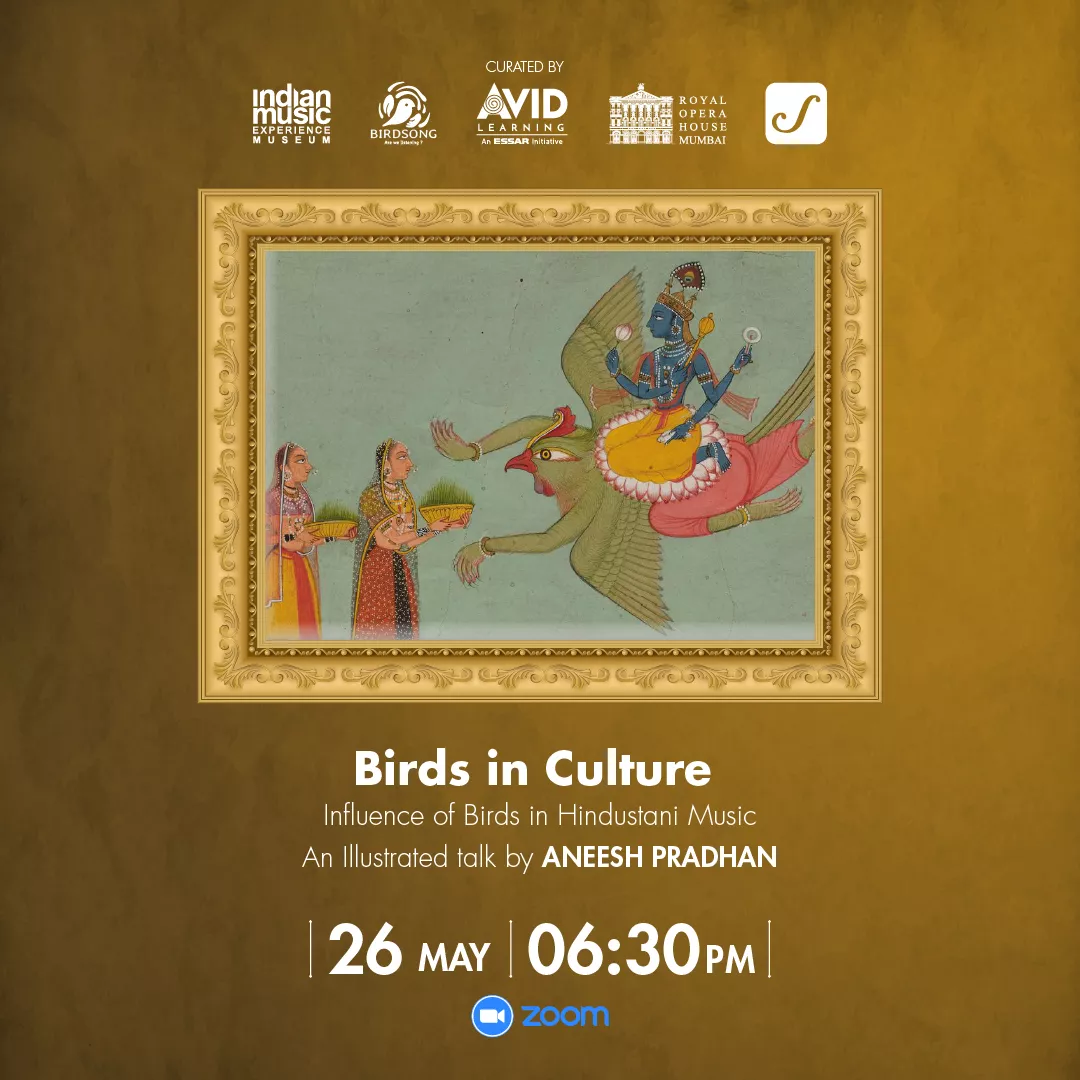 Birds in Culture
Influence of Birds in Hindustani Music – An Illustrated talk by Mr. Aneesh Pradhan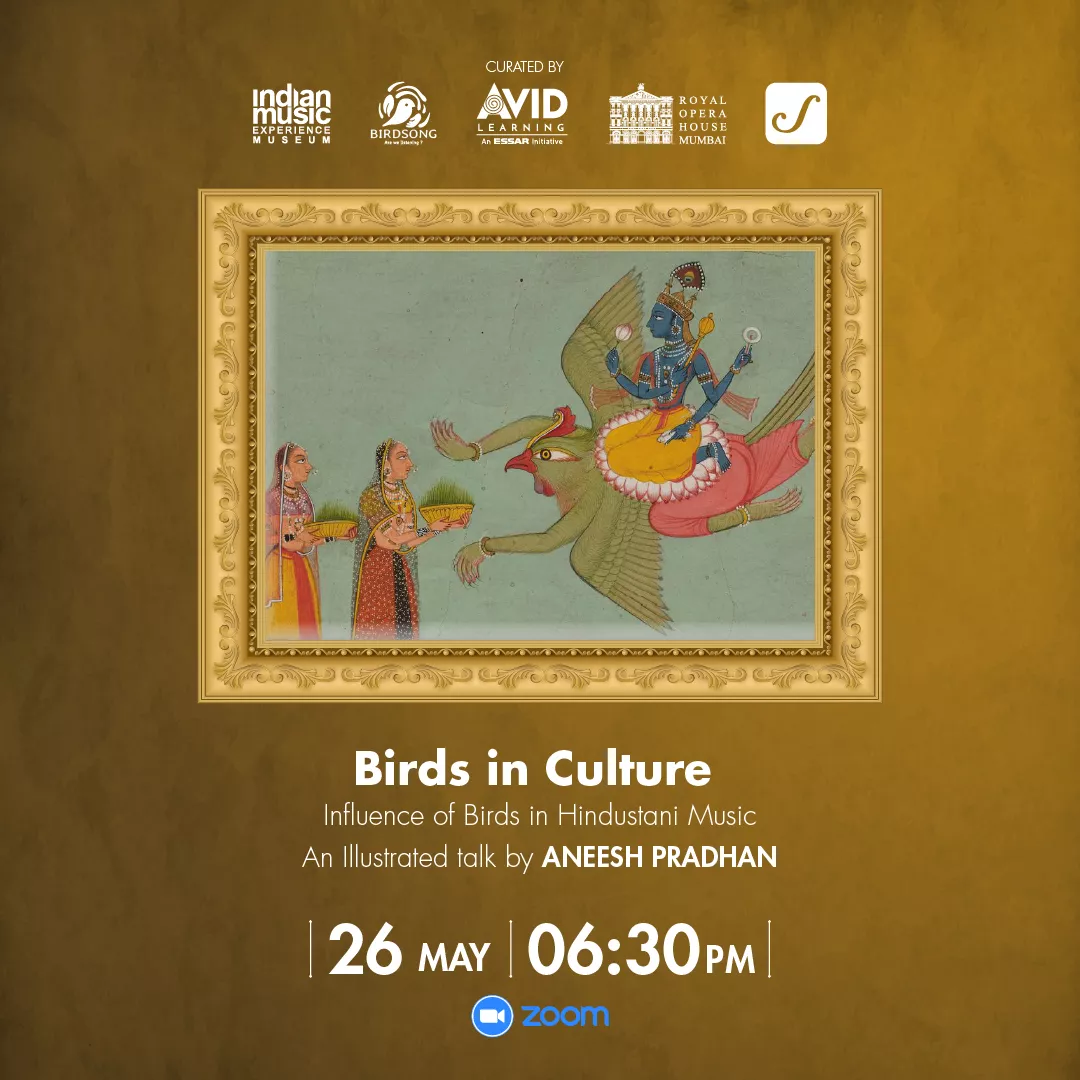 Tune in for an insightful lecture demonstration on the influence of birds in Hindustani Classical Music by one of India's Leading Tabla Players and composers Aneesh Pradhan.
This talk is curated by Avid Learning and is second in the series 'Birds in Culture' which looks at the representation and influence of birds in the arts. The series is part of the larger programming for Birdsong, a new exhibition by the Indian Music Experience Museum that explores the science behind bird vocalizations and the influence of birds in music and culture.
Aneesh Pradhan
An acclaimed practitioner of Hindustani music, Aneesh Pradhan has been acknowledged as a scholar, teacher, and composer. A disciple of the illustrious tabla maestro Pandit Nikhil Ghosh, Aneesh Pradhan has been recorded extensively by national and international music labels. He has also successfully completed several teaching assignments overseas, and received prestigious awards. In addition to writing frequently for newspapers, journals and other publications in India and abroad, he has authored books related to the history of Hindustani music and its contemporary situation. He has written about the tabla as well.
Avid Learning
Avid Learning is a public programming platform and cultural arm of the Essar Group. It has conducted over 1400 programs and connected with more than 175,000 individuals since its inception in 2009. Driven by the belief that #LearningNeverStops, AVID's multiple formats like Workshops, Panel Discussions, Gallery Walkthroughs, and Festival Platforms create a dynamic and interactive atmosphere that stimulates intellectual and creative growth across the fields of Culture, Heritage, Literature, Art, Innovation and Sustainability.
Facebook: www.facebook.com/Avidlearning
Twitter: www.twitter.com/Avidlearning
Instagram: @avidlearning
Royal Opera House, Mumbai
 The Royal Opera House, Mumbai is widely touted as Mumbai's Cultural Crown Jewel and India's only surviving Opera House. The space has been owned by the Royal Family of Gondal since 1952.The Royal Opera House Mumbai, now one of the last remaining Baroque structures in the city, reopened after 23 years in October 2016. The building was included on the 2012 World Monuments Watch to raise awareness about its history and significance, and support preservation efforts. The building has since been recognized with an Award of Merit in the 2017 UNESCO Asia-Pacific Awards for Cultural Heritage Conservation. Today, it stands as a key performance and creative hub in the city's cultural landscape, while being a premier heritage landmark.
Website: https://www.royaloperahouse.in/