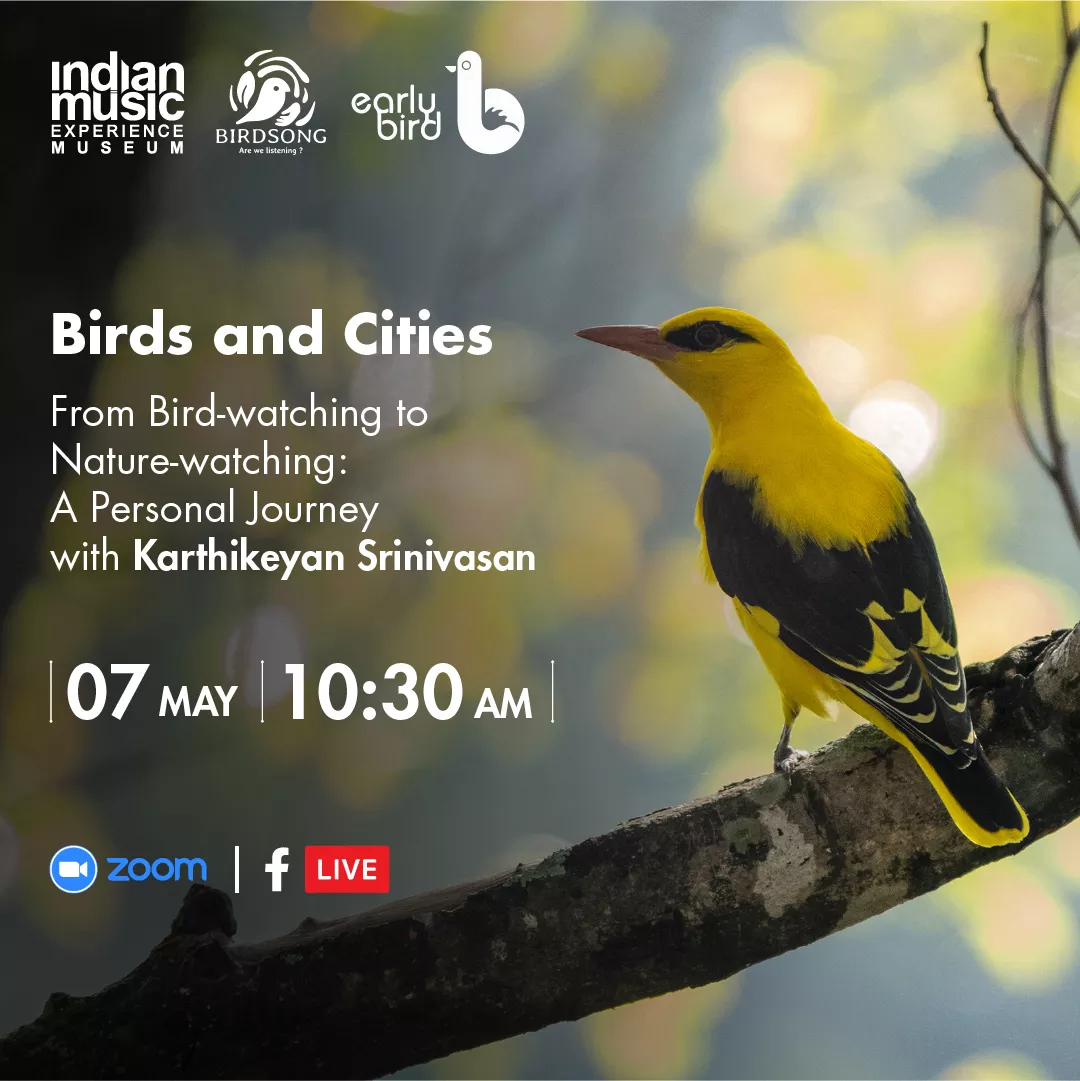 Birds and Cities
From Bird-watching to Nature-watching: A Personal Journey
Talk by Karthikeyan Srinivasan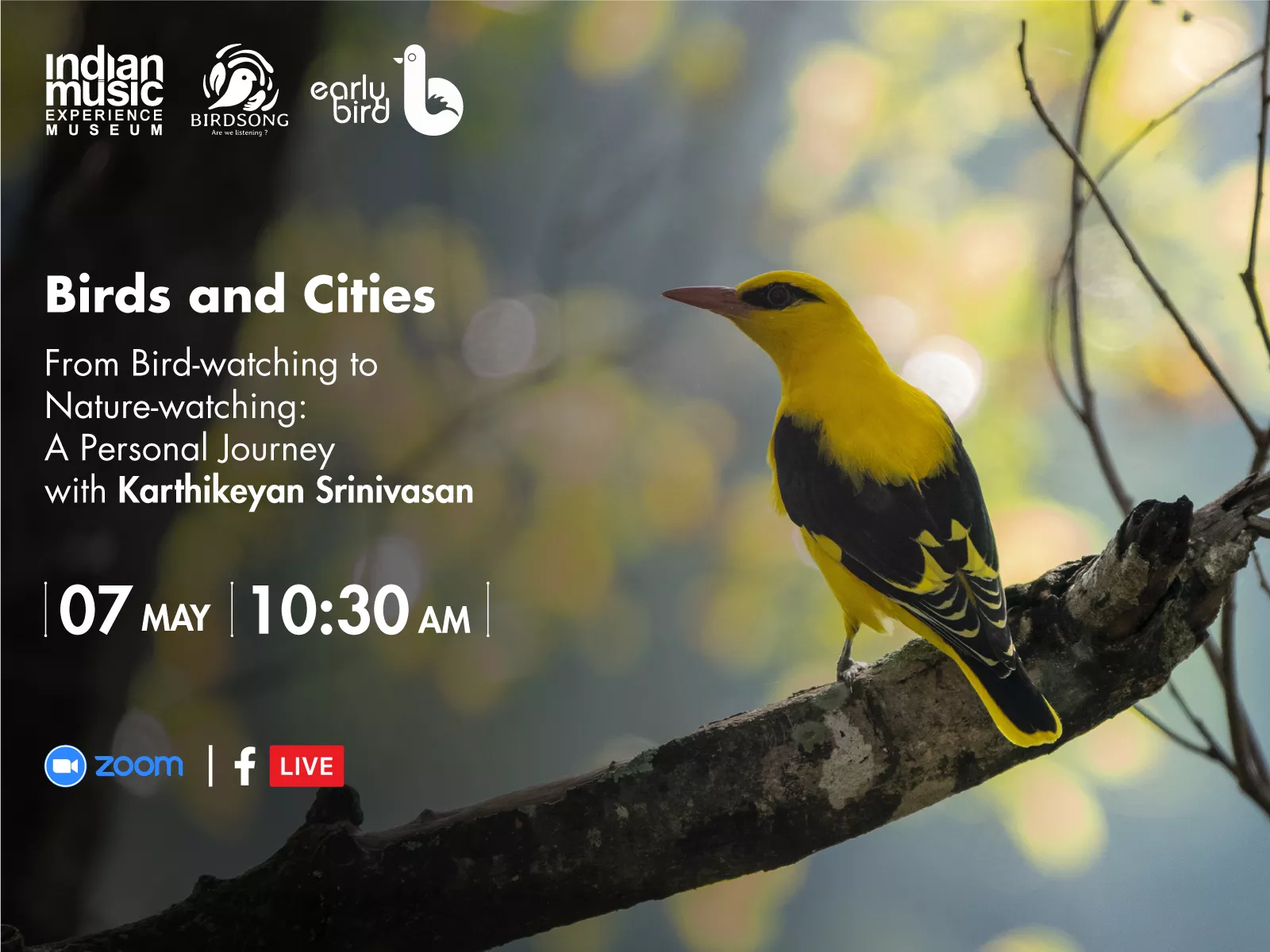 Birds are everywhere, in every habitat imaginable, but more importantly they are also present in our cities and around our homes, enriching our lives with their beautiful colours and enchanting songs.
As part of the Birdsong exhibition, which explores the science behind bird vocalizations, as well as the influence of birds on music and culture, the Indian Music Experience Museum presents 'Birds and Cities'- a webinar series that invites us to look at the lives of our avian neighbors and understand how they adapt to or behave in urban spaces.
Karthik takes us on a nostalgic journey through the last 40 years of birding in Bangalore and for him personally. His passion for birding is well demonstrated by his natural history observations of a single bird in his backyard for over 400 hours.
Karthik highlights the key people, organisations and events who have facilitated and shaped the evolution of bird-watching as a hobby in this garden city. He talks about the erstwhile birding hotspots where today concrete rises high instead of the birds. He also talks about the various initiatives taken by bird lovers over the years, including many interesting bird surveys. Finally, he draws our attention to communication itself from the handwritten postcards to online e-groups, only to be replaced today by whatsapp and FB groups. In essence, he discusses how bird-watching has inspired people to look at the various facets of nature.
Karthikeyan S.
Karthikeyan S. works with Jungle Lodges & Resorts Ltd. He is associated with the company in the capacity of Chief Naturalist for over 15 years. Prior to this, he was with WWF-India Karnataka State Office. Karthik is an author and also has several publications in technical journals to his credit. He was conferred the Carl Zeiss Award for conservation in 2013.
Early Bird
Early Bird (early-bird.in) is a non-profit effort to develop content, provide training, and conduct outreach related to promoting bird-related knowledge and awareness among children and young people.