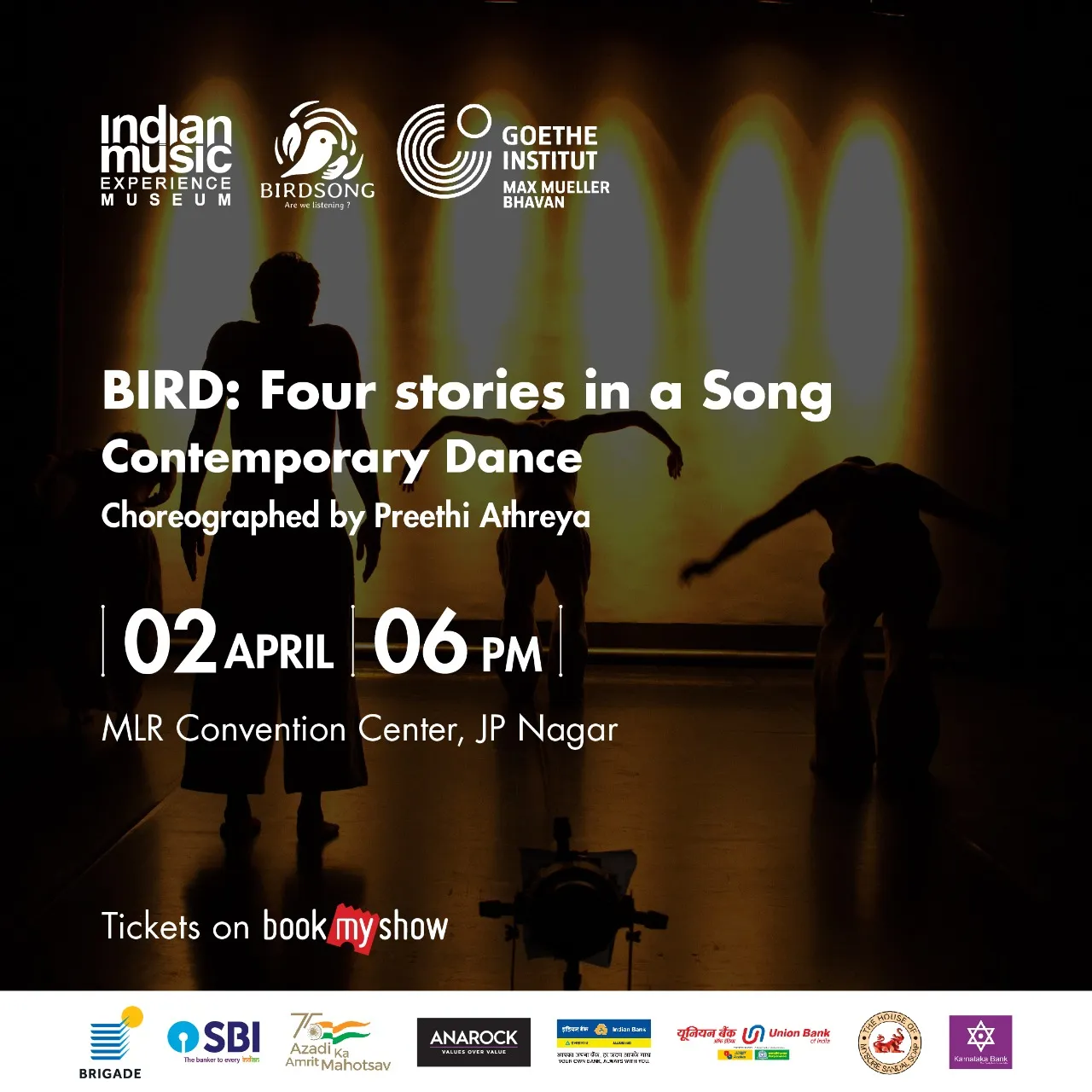 BIRD: Contemporary dance performance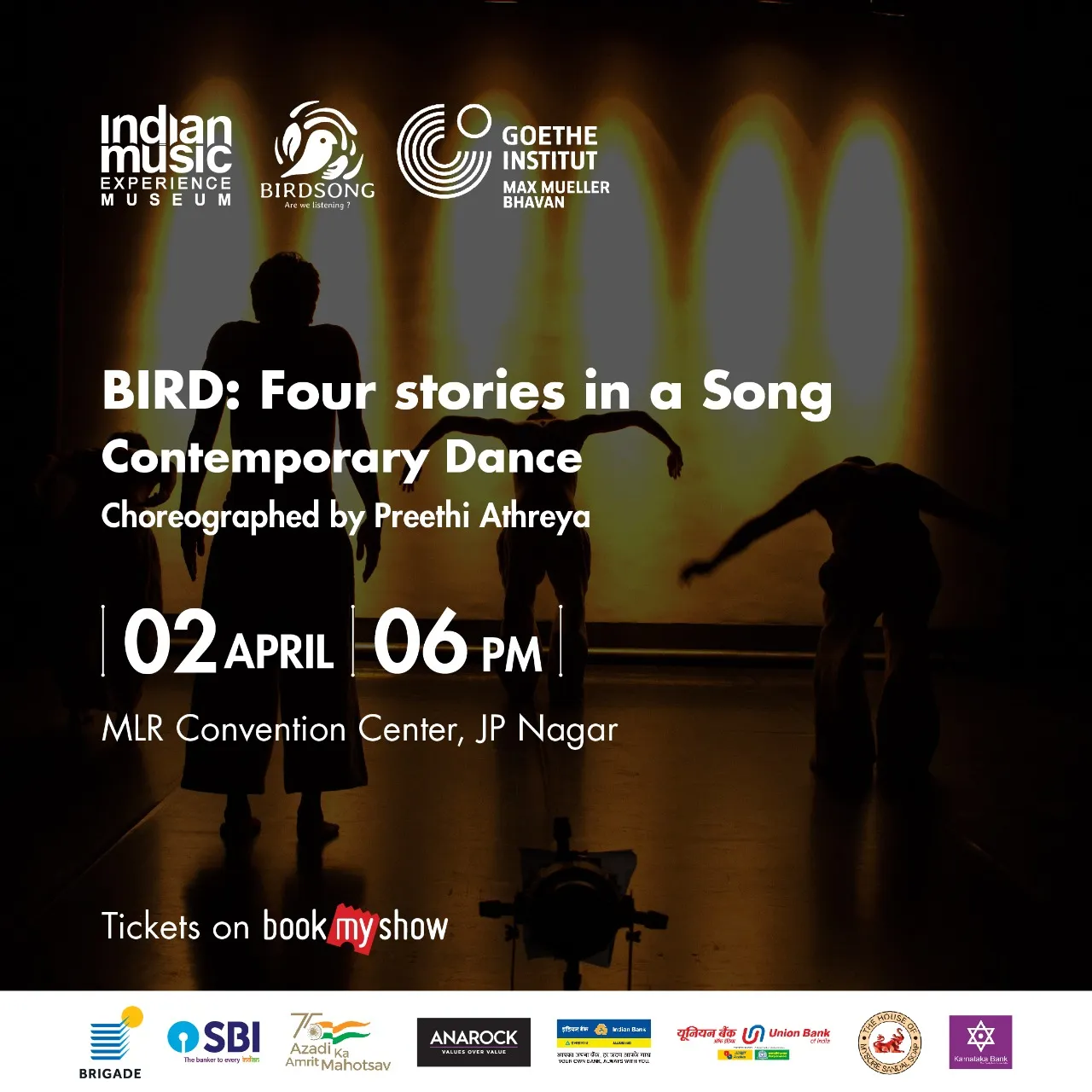 Calling all art and dance lovers to experience a special dance performance that is inspired by the fascinating world of birds!
"BIRD: Four stories in a song" is a contemporary dance exploration choreographed by the innovative dancer-choreographer Preethi Athreya.
It is presented as a series of solo movement propositions where we see the quirky bridging of two anatomies – that of human rootedness and of avian flight. As the performers, one by one, begin to study their newly-estranged bodies, they each experience a metamorphosis of sorts.
Inspired by a Gabriel Garcia Marquez short story, and performed by four male soloists, BIRD seeks to question our very conception of the human form and proposes a reorganising of how we may understand our bodily selves.
This concert is part of the opening weekend of the Birdsong Exhibition presented by the Indian Music Experience Museum
Artists Bio
Preethi Athreya (choreography)
Working within the Indian contemporary dance scene as a performer, choreographer and facilitator, Preethi belongs to a league of dance-makers in India today who use dance as an agent of change. Her initial training in Bharatanatyam and her subsequent training to unlearn the strictures that this classical form placed on the body can be traced across many of her works. Her art is process-driven in a manner that makes it evident within the structure of the works she creates. After   a Masters  degree in Dance Studies (Laban Centre, London, 2001) she chose to continue her journey in her native Chennai, keenly conscious of her need to be defined not as the exotic other. Between 1999 and 2011, she worked with Padmini Chettur from where she inherited the evolving legacy of Chandralekha and a strong commitment to constantly redefine the Indian body.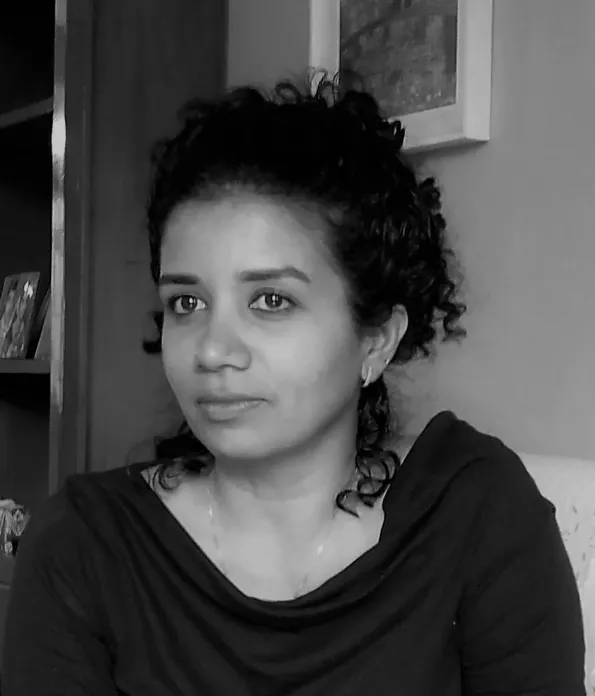 Deepak Kurki Shivaswamy,(performance)
Deepak Kurki Shivaswamy a Contemporary performing artist from Bangalore has been engaged in artistic work as a performer, creator and teacher since year 2000. With a post graduate diploma in choreography from S.E.A.D in Austria. He has trained, worked and presenters dance works in India and Europe. As a teacher has been a guest faculty for art institutes like Attakkalari, Gati, Stem, Aditi Mangaldas dance company, Dance worx,  Rangayana  and  Motley theater group in India. SEAD and Evanson in Europe. He has been a mentoring creators and dancers as part of KHA foundation, Play Practice, Drishtikon Dance Foundation and Gati dance residencies. He is a visiting professor for dance in universities like Ashoka, SNU, and Ambedkar in New Delhi. Between 2002 till 2007 was part Education Outreach Program for schools in Bangalore led by Tripura Kashyap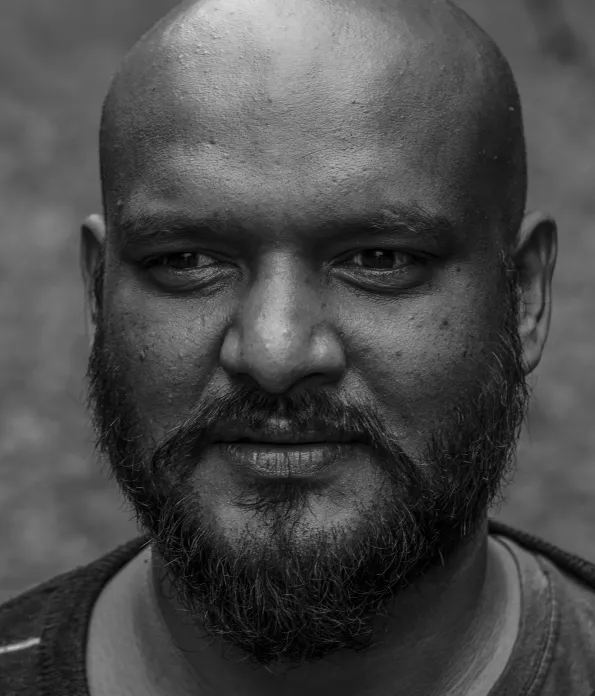 Jeong Hee Kang (lighting design)
Based in Seoul, Korea, Jeong Hee Kang is a freelance lighting designer who has worked with theatre, opera, musicals and dance. This is her second collaboration with choreographer PreethiAthreya, after designing the last work, The Lost Wax Project in 2018.
Pravin Kannanur (technical direction/dramaturgy)
Pravin Kannanur is an artist conversant in several disciplines, working predominantly in Tamil theatre and the visual arts.
Pravin has had a long history of working with contemporary dance in Chennai. He has collaborated with dancer/ choreographers Padmini Chettur and Preethi Athreya. Starting with "Wings and Masks", 1992, with Padmini upto "Conditions of Carriage", 2016, with Preethi, he has worked in the capacities of director, dramaturg, technical director and performer. Pravin Kannanur is a founding member of the theatre company, Magic Lantern, the art collective Basement 21 and the theatre collective India Theatre Forum.
Tobias Sturmer (music)
Originally from Germany, now based out of Oxford, UK, Tobias is a musician, music teacher, workshop facilitator and cultural promoter. He is passionate about encouraging positive social change through music making in different communities. Tobias has collaborated with Preethi Athreya in 2007 and 2009 for the making of Porcelain, a work that celebrates the richness of sounds and forms through porcelain art objects.
Vikram Iyengar (performer)
Vikram Iyengar is a dancer-choreographer-director and curator-presenter based in Calcutta-India, and working internationally. He is co-founder of the kathak-based performance company, Ranan and initiator of the Pickle Factory Dance Foundation – a hub for dance and movement practice, discourse and presentation. Vikram's work spans productions, workshops and performance collaborations; research, writing and curation projects for several arts bodies; and various organisational roles. His performance work is linked by a fundamental and continuing engagement with the kathak form and kathak-informed body. This is Vikram's second collaboration with choreographer Preethi Athreya, after the first work, Across, Not Over in 2013.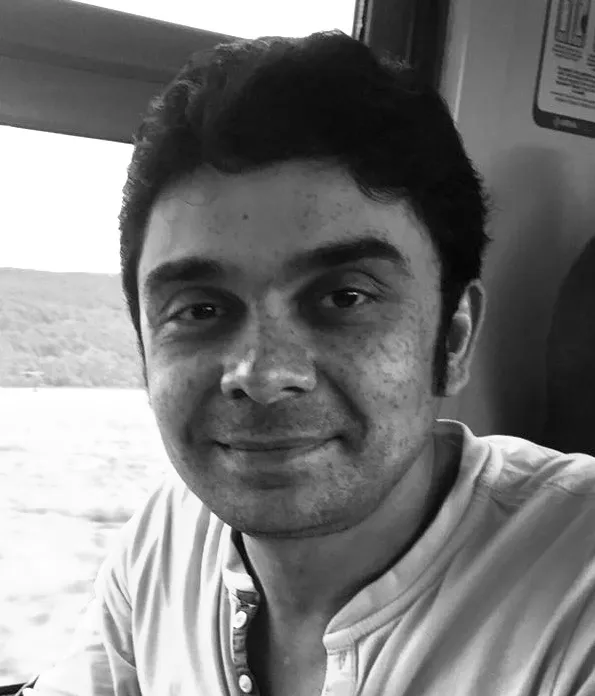 Surjit Nongmeikapam (performance)
Surjit Nongmeikapam, the founder and artistic director of Nachom Arts Foundation is an Imphal-based choreographer and mover. He was trained in traditional Indian dance and martial art forms before developing an interest in interdisciplinary arts and experimental works. His notable works include "OneVoice", a solo piece shown at Zürcher Theater Spektakel, Zurich in 2013. Nongmeikapam is also a co-founder of Arts and Imphal, an upcoming international contemporary arts festival in Imphal, Manipur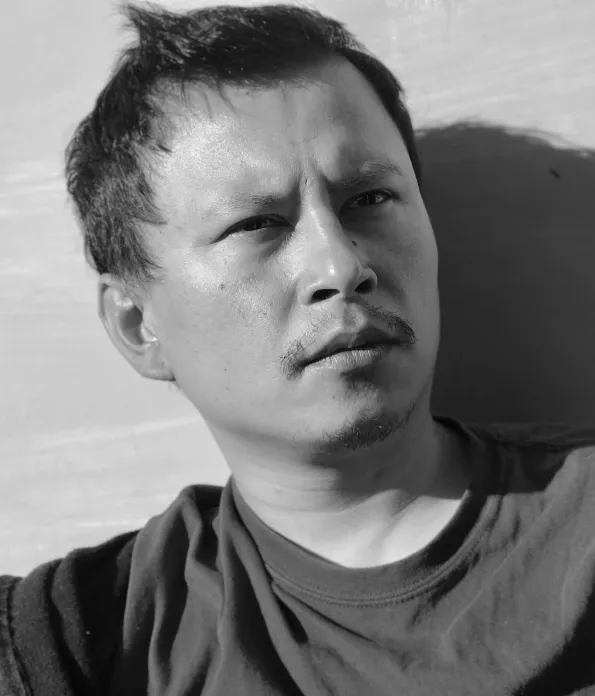 Joshua Sailo (performance)
Joshua Sailo is a bengaluru based dancer, and enjoys spending time in the studio as well as outdoors to research movement and improvisational studies. Upon graduation from the School of Toronto Dance Theatre, Joshua has toured and performed with Toronto Dance Theatre under the direction of Christopher house, Cirque du Soleil, Martz Contemporary Dance Company (Evan Sanchez), Blue Poet D.T. (Hyoseung Ye),and Mandeep Raikhy amongst others. Joshua also holds an MA in Dance jointly awarded by Institute of the Arts Barcelona and Liverpool John Moores University for his practice-based research in the embodiment of gender and male exhibitionism and continues to deepen his choreographic investigation through the initiative Sailoway.