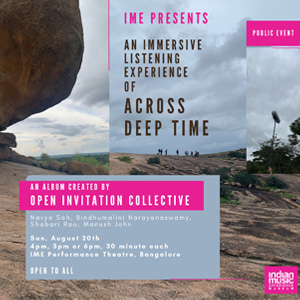 An Immersive Listening Experience Of Across Deep Time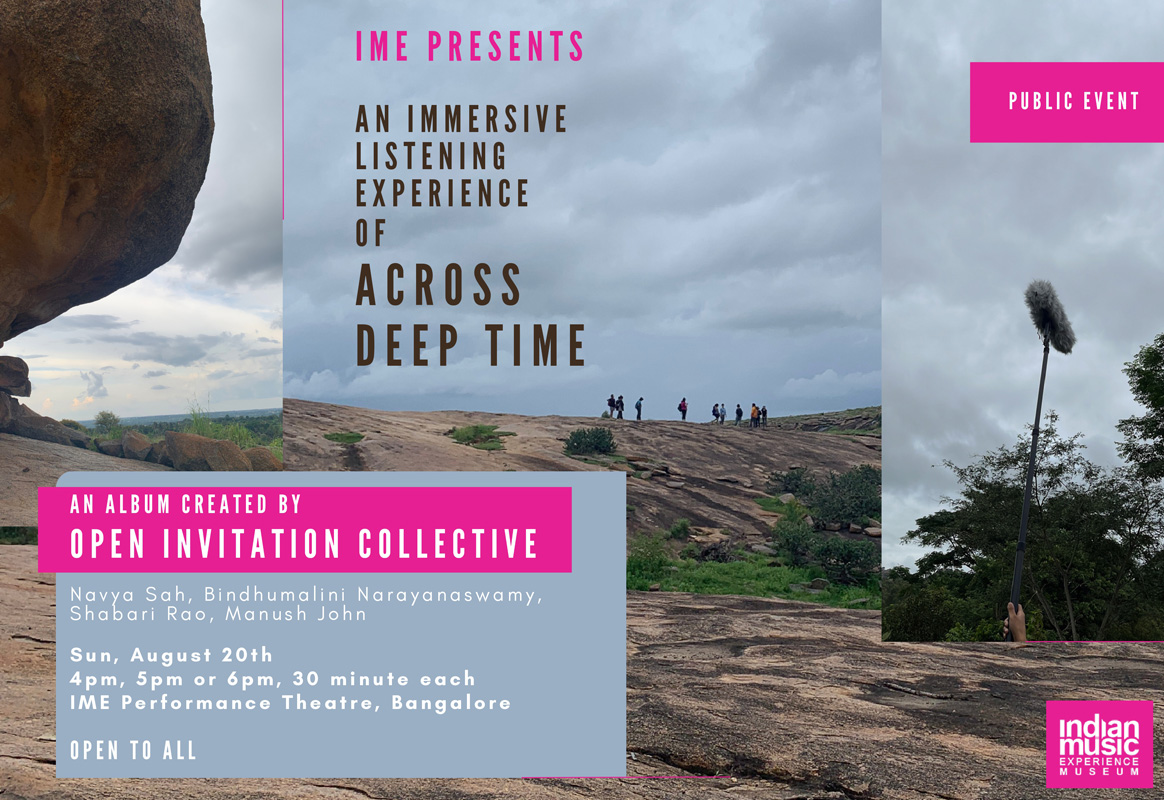 About
IME is glad to present an immersive listening experience of the album Across Deep Time created by the Open Invitation Collective. Open Invitation Collective is a group of artists who share similar concerns around ecology, the environment and how we inhabit our planet. After a year-long research process the collective are excited to share the research process and art works where they explore geological time, ancient landscape, and human presence through conscious listening.
Across Deep Time is one of the artistic outcomes of the collective's collaborative journey. It is a binaural album that explores immersive soundscapes which play with space and presence. The album seeks to capture the sonic texture of the landscape through eco-acoustic experiments.
We will be hosting three 30-minute sessions at 4pm, 5pm and 6pm. Please note that as part of the listening experience there will be floor seating and limited chairs at the venue.
As part of our programming at IME, it is our ongoing endeavor to present new areas of research and presentation in music and to showcase different artists, artist projects, and listening experiences to our audiences. We hope you can join us for this special program.
Date and Venue:
20th Aug 2023, 04:00 pm – 06:00 pm
IME Performance Theatre,
Indian Music Experience Museum,
Brigade Millennium,
JP Nagar 7th phase,
Bengaluru,
Karnataka 560078
Tickets:
Open to all