By Suditi Uniyal, IME Youth Advisory Board
India is known for its diverse culture, food, dresses, and more. Along with these, it is also known for its music!
Classifying Indian music as a genre is problematic, as there are many forms of Indian music. Many Indian artists have been inspired by many world-renowned musicians and have combined Indian classical music  with genres from the west  like jazz, or R&B, creating some amazing music.
There are two main traditions of classical Indian music – Carnatic music (practiced predominantly in South India) and Hindustani music (found in Northern, Eastern and Western regions of India).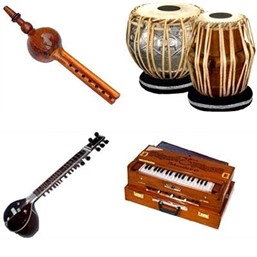 HINDUSTANI MUSIC INSTRUMENTS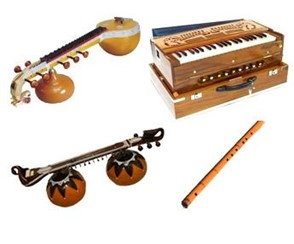 HINDUSTANI MUSIC INSTRUMENTS
Raga or raag is a melodic framework for improvisations or compositions which plays an important role in Indian music theory. It is based on the natural law of vibrations. It expresses the vibrations of the laws of nature. It is a scale with a basic set of notes that a performer/artist uses to create music.  
There are several hundred ragas, each with its own mood and name. There are specific ragas for different times of the day and different seasons. There are morning ragas, afternoon ragas, evening ragas, night ragas, spring ragas, and more.
If this blog has sparked your interest, then please do visit the Indian Music Experience Museum to learn more about Indian music!